Envision Your Perfect Landscape with Our Help
You wouldn't trust a contractor to start a large indoor renovation without a plan. We won't start work on your outdoor spaces without one, either.
Our design and installation teams begin every new project with a professional landscape design. Landscape renovations are no small endeavors. You deserve to know that our finished product will match your inspiration.
Our landscape design team will help to put your ideas to paper and guide our crews during the installation process, ensuring your new landscapes begin and end the way you intended.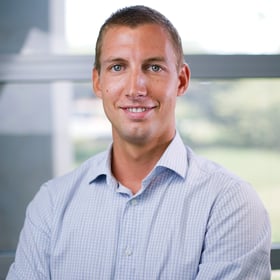 After interviewing several landscaping companies in Sarasota, we decided to work with Tropical Gardens. To be clear, my decision was not driven by price, it was driven by their excellent record of providing excellent customer service to their clients, flexibility and ease of doing business. Ryan and his team were great to work with, very professional, knowledgeable and trustworthy. At no time did I feel I was being sold a bill of goods. In fact, Ryan was very sensitive to my budget and made several suggestions that reduced the original proposal approximately 20% but still delivered a great result. I would strongly recommend Tropical Gardens Landscape for whatever your landscaping needs are without hesitation.
New to Landscape Design? We've got you
Taking the first step can be the biggest hurdle to getting your big plans underway. That's especially true if your dream project marks your first time working with a Sarasota landscape designer.
Our consultation and design process will take the guesswork out of your big plans.
We'll meet you at home, on your schedule. Initial consultations let us get to know your property, and you'll get to know our team.
From there, we'll hand off the measurements to one of our dedicated landscape designers. The team will produce high-quality drawings or 3D renderings, complete with plant lists, stone and hardscape selections, and a detailed proposal.
When all looks good and you're ready to get started, your design heads to our production teams as they prepare to get your new landscape renovation underway.