Add True Tropical Living to Your Landscape Renovation
Set your backyard apart. Custom Tiki Hut and Pergola Installations are the can't-miss additions to your Sarasota landscape that will help your property stand out and create fabulous gathering spaces for you and your guests.
Our teams design and install made-to-order pergolas and tiki huts for our design/build clients. With water-tight roofs, you can bring the comforts of indoor living to your landscape.
Bistro lighting, outdoor kitchens, dining tables, televisions, and more - your belongings will be protected from the elements and ready to entertain guests or rental clients.
Our landscape renovations are meant to bring the flavor of outdoor tropical living to your home. Nothing creates a tropical vibe like our tiki huts and pergolas. Your guests will agree.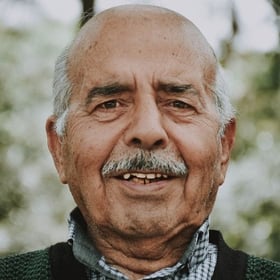 It is impossible to overstate how pleased we are! Tropical Gardens made a beautiful layout for our landscaping, then did an excellent job communicating with us. The crew that did the work was experienced, efficient and professional. They explained what they were doing each step of the way. Owner Ryan Empey was there to make sure we were happy. We were. We are! We recommend them without hesitation.
Trust the Pros for Tiki Hut Installation in Sarasota
Like all our installation services, your new pergola or tiki hut will begin with a professional landscape design.
We'll help you select materials, right-size your installation, and plan for the amenities that will entertain your guests or rental clients.