Casey Key, FL's Lawn Care, Landscaping, and Full-Service Maintenance Company for Residential and Commercial Property Owners
Lawn maintenance, fertilization & weed control, landscape design & installation, irrigation services, and landscape lighting services offers residential and commercial property owners everything they need for a beautiful home or business.
Casey Key, FL is part of the Sarasota area and is a charming island community on the southwest Florida coast. This hidden gem is home to many unique businesses and residences and offers a chance to get away from it all.
One of the perks of living in or around this delightful coastal area is seeing the gorgeous properties, and Tropical Gardens Landscape understands how important it is to maintain that gorgeous standard. We can renovate your existing landscape or design and install new landscaping for your home or business. Once your landscape is complete we offer full-service lawn care and maintenance, that includes mowing, edging, fertilization, weed control, and irrigation services. Learn more about our landscaping and property services.
---
Landscaping goes beyond basic grass and trees.
When it comes to landscaping, we can break things down into two categories: hardscaping and softscaping. Softscaping refers to elements that grow and change, but hardscaping refers to the permanent elements that turn a property into something beyond ornamental.
We can design hard elements as part of an original landscape design, or we can incorporate new elements into your already existing features, without creating a lot of disturbance.
Our hardscaping services include:
Not only do these permanent outdoor features increase and enhance your usable living space, but they can also increase your property value. For businesses, special features like fire pits and seating areas will help you stand out from the crowd.
---
Expert landscaping gives professional results.
The right landscaping can create feelings of drama, elegance, tranquility, or all of the above. Our range of professional landscaping services works for any residential, commercial, or HOA property. We can start from scratch, reinvent what you already have, and maintain what you love. Landscaping services include:
---
Regular lawn care is practical and can prevent bigger issues.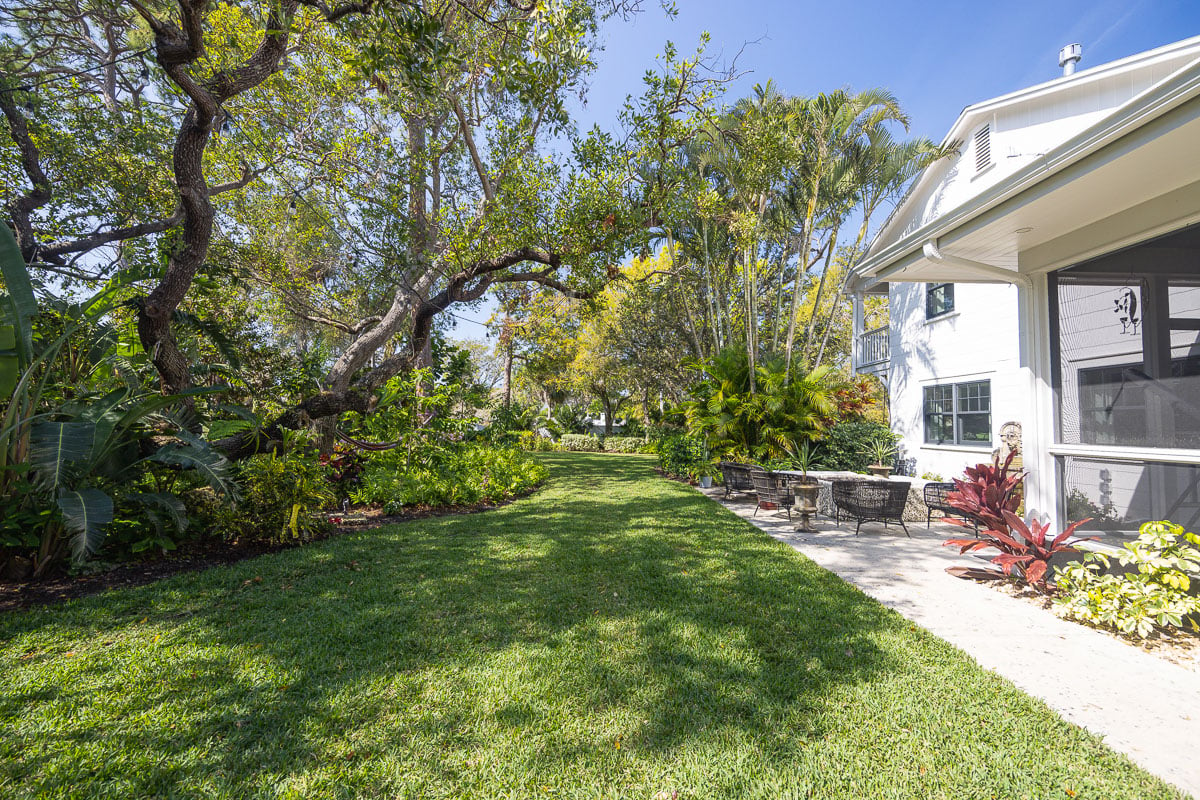 Keeping up with your work or personal life is hard enough. Let someone else take care of the lawn. Scheduling regular lawn services means a healthier lawn and less intensive maintenance tasks over the long term. Some of our lawn care services include:
While we recognize that each lawn is different, Florida properties are subject to similar types of pests and diseases. Professional lawn care means preventative treatments against common lawn problems, and a regular visit from your landscaping team means issues can be spotted earlier.
---
Ready for a fresh take on lawn care? Call us today.
Casey Key, FL is an island paradise, but that doesn't mean your property will maintain itself. Tropical Gardens Landscape understands the property needs of home and business owners in the area, and our lawn and landscape services are backed by more than 15 years of experience. Call us today at (941) 993-2442 to schedule your services.