We offer expert lawn care services to homes and businesses in Holmes Beach, FL.
Our lawn care services include fertilization, weed control, grub control, and more.
Holmes Beach, FL, is nestled between Bradenton Beach and Anna Maria on the 7-mile long Anna Maria Island. This city features white sand beaches that both tourists and locals love. The Manatee Public Beach is a popular spot for beachgoers. If you would rather go into the city to look at some art, you can visit the Bob Brown Art gallery.
Our team at Tropical Gardens Landscape works hard to make Holmes Beach more inviting for residents and tourists by keeping lawns healthy with our lawn care services that include fertilization, weed control, grub control, and fire ant control. Florida is known for its fantastic palm trees, which is why we also offer palms and ornamental health treatments to ensure the plants in our area remain robust and vibrant.
---
Our fertilization and weed control services promote healthy grass growth.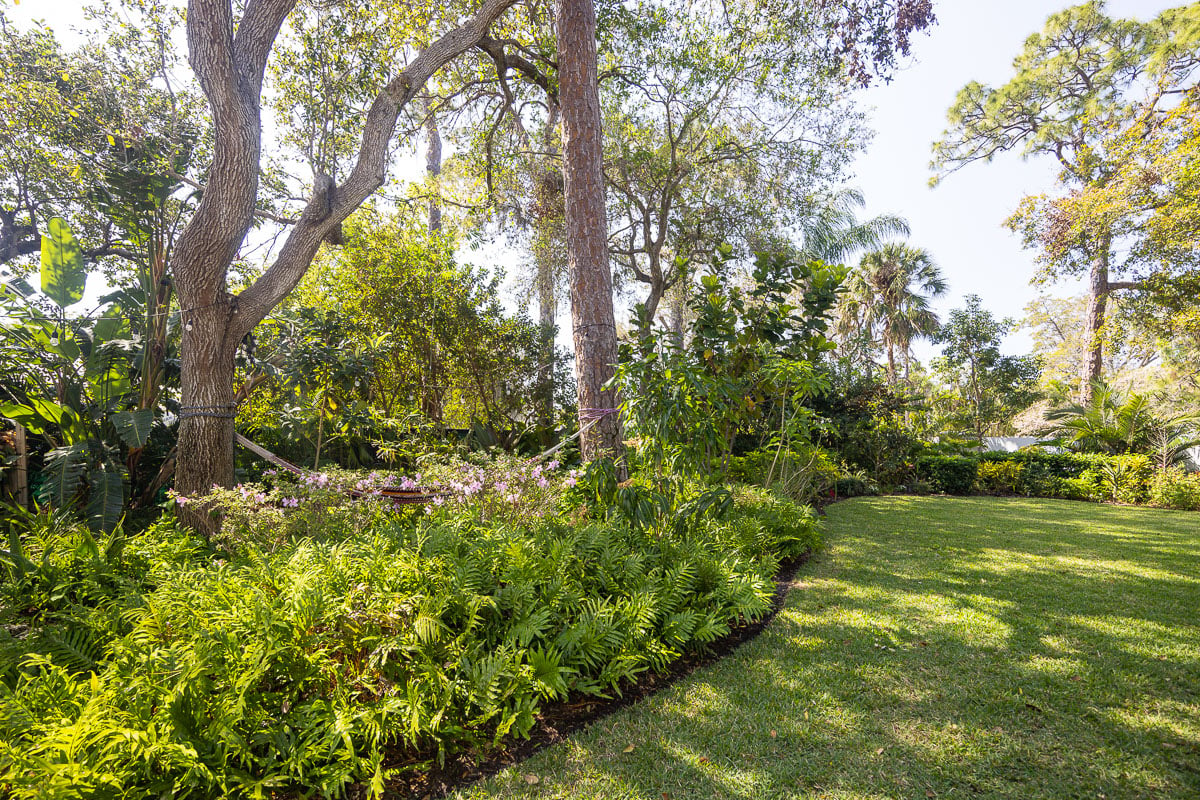 Since 2007, our team has been looking after the health of lawns in Holmes Beach. We want you to have robust and vibrant grass, and we know how to achieve it with our exceptional lawn care services. Whether you own a home or business in Holmes Beach, FL, we offer fertilization and weed control to provide your turf with essential nutrients to promote healthier growth while preventing pesky weeds from stealing nutrients from your turf. Proper fertilization treatments encourage better root growth, greener grass blades, and improved resistance to diseases and pests. Depending on the season, we will also apply pre-emergent and post-emergent weed control to keep stubborn weeds away.
Our fertilization treatments at Tropical Gardens Landscape follow Sarasota County guidelines to help protect our environment.
---
Maintain the health of your flourishing plants with our palm and ornamental health treatments.
Your palms and ornamental plants are fantastic additions to your property that need to be looked after. We offer palm and ornamental health treatments that will maintain the health of your plants. This service involves fertilizing your trees and shrubs with slow-release fertilizers to provide them with a steady supply of nutrients that they need to flourish.
Beautiful palms and ornamental plants in Holmes Beach are at risk of several insects and diseases that threaten their health. When you sign up for our palm and ornamental health program, your trees and shrubs will receive our team's unparalleled attention when inspecting them for any signs of insect infestation or disease. As soon as we see one, you can rest assured we will take care of it.
---
Keep grubs and fire ants away from your property.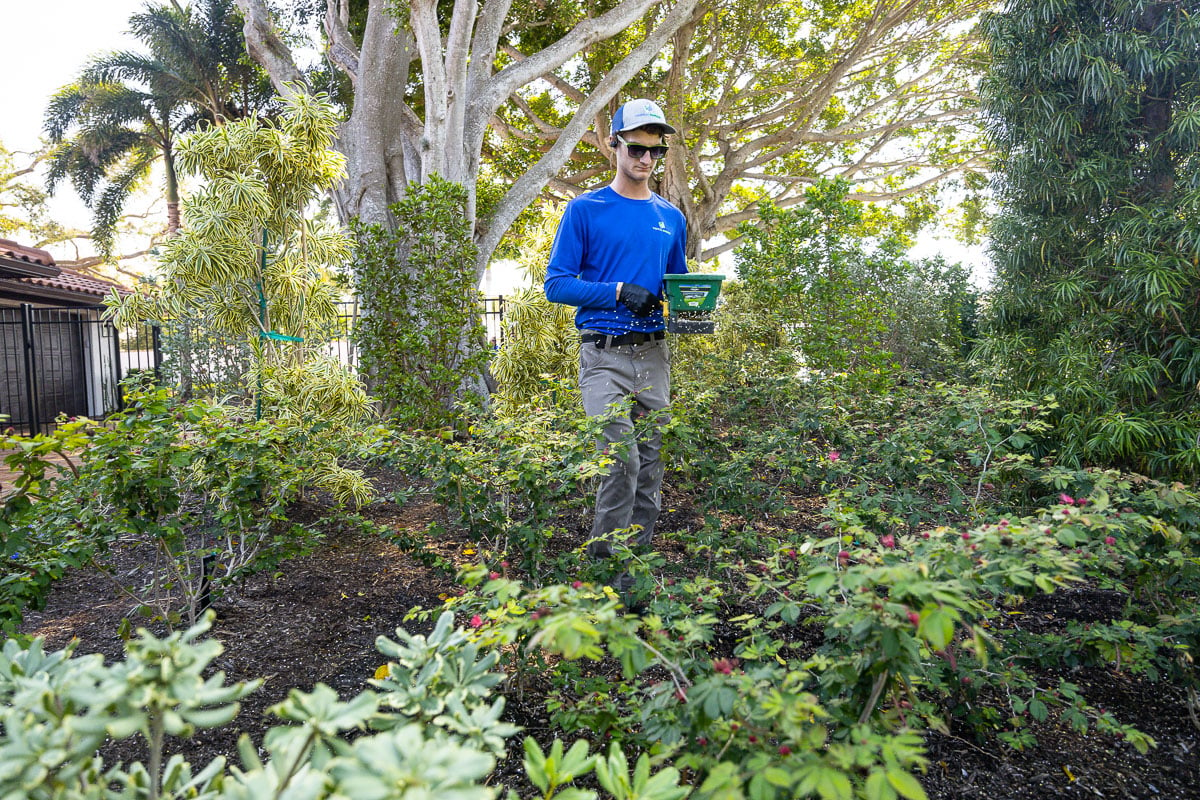 The weather in Holmes Beach provides grubs with the perfect conditions to survive, but our grub control treatments will prevent grubs from hatching, so you won't have to deal with a pesky situation. Timing is essential when applying preventative treatments, and our team at Tropical Gardens Landscape knows precisely when the products will work effectively. If you are currently dealing with a grub infestation, we also offer curative treatments to get rid of them. We also provide fire ant control treatments which involve placing toxic baits around your yard to eliminate fire ants from your property.
---
Call our team today to schedule any of our lawn care services!
Our crew at Tropical Gardens Landscape has been providing professional lawn care services to homes and businesses around Holmes Beach, FL since 2007. This means we have the skills, knowledge, and expertise to take care of your lawns and ornamental plants. Call us today at (941) 993-2442 to schedule our services!