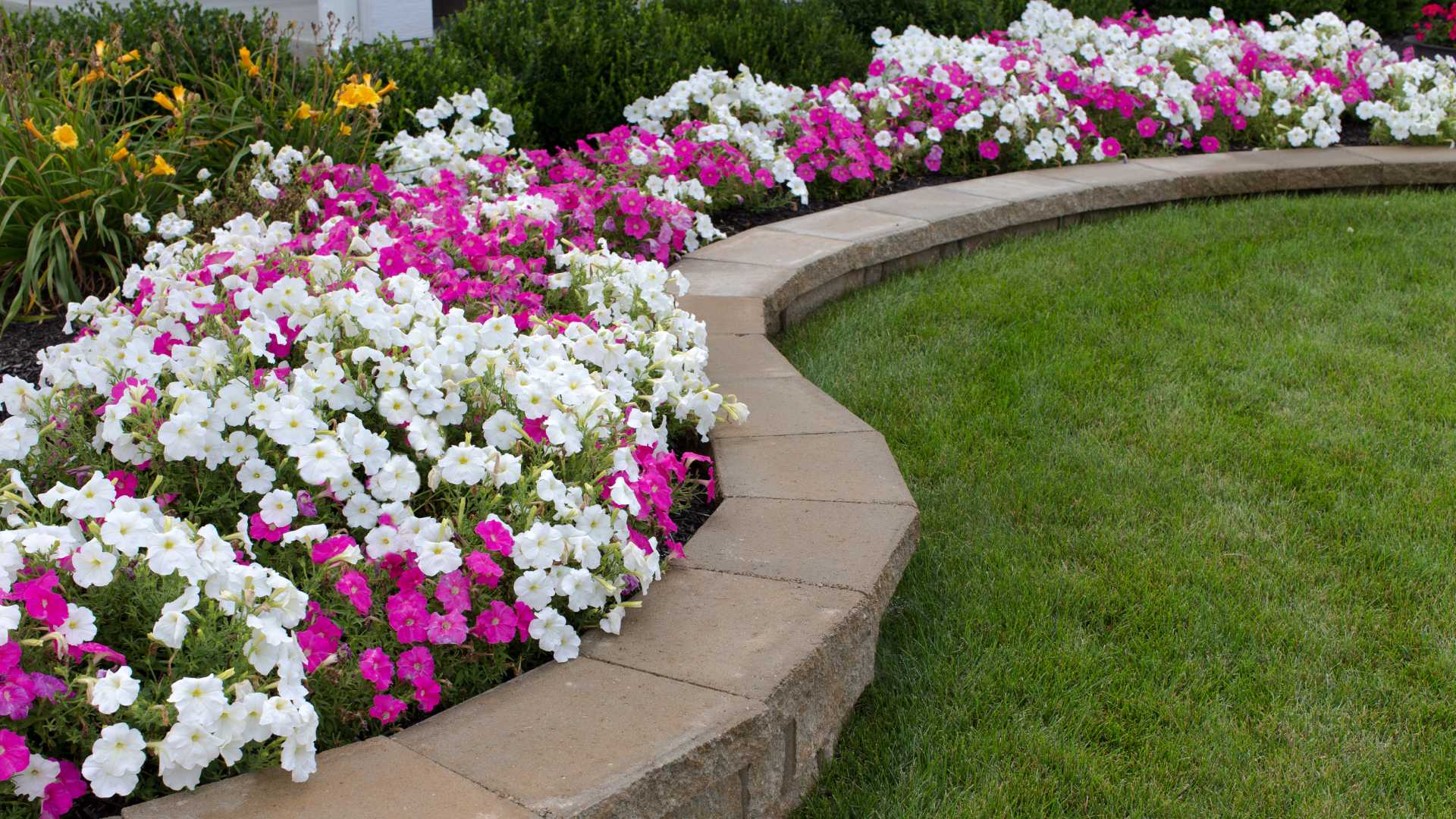 5 Reasons You Should Consider a Retaining Wall for Your Yard
Maybe you don't lay awake at night wondering, "Do I need a retaining wall?"

Understandable. If you did, we'd be kind of worried about you.

There are other things to think about when you're trying to fall asleep. Like, did you remember to close the garage door? And is that leftover slice of pizza still in the fridge?

But this question is worth pondering: When do you need a retaining wall?

Grab that leftover pizza and let's take a look.
1. Need to Hold Back Dirt?
The original purpose of a retaining wall is to hold back soil.

It's really good at this task.

These walls made of concrete blocks, stone, or other materials hold back the soil behind them, which is especially handy if your property includes a hill or a slope.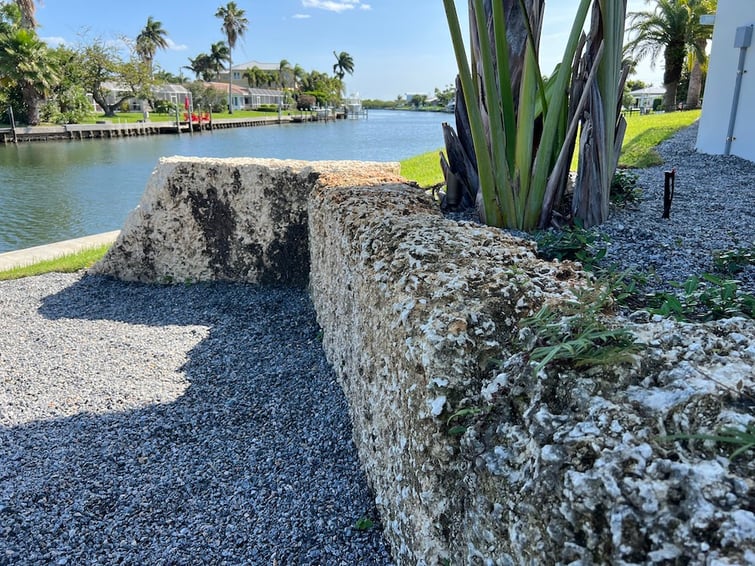 But here in Sarasota, the land is pretty flat. So, do you see a bunch of retaining walls in line at the unemployment office? Or desperately updating their LinkedIn profiles?

Nope. Turns out there's plenty more for them to do…
2. Rain, Rain, Rain
When is a retaining wall needed? If you have trouble with soil erosion during heavy rain, a retaining wall can help your soil stay put. Here in Sarasota, we can get nine inches in a day.

Erosion is bad news. It washes away fertilizer and nutrients your soil needs. It can destroy your plants, damage your home's foundation, and if things get to disaster-movie proportions, it can even cause dangerous sinkholes. (Here's where retaining walls get kind of braggy, talking about the catastrophes they can prevent.)

A good retaining wall helps prevent erosion by reducing the speed that water travels across the soil.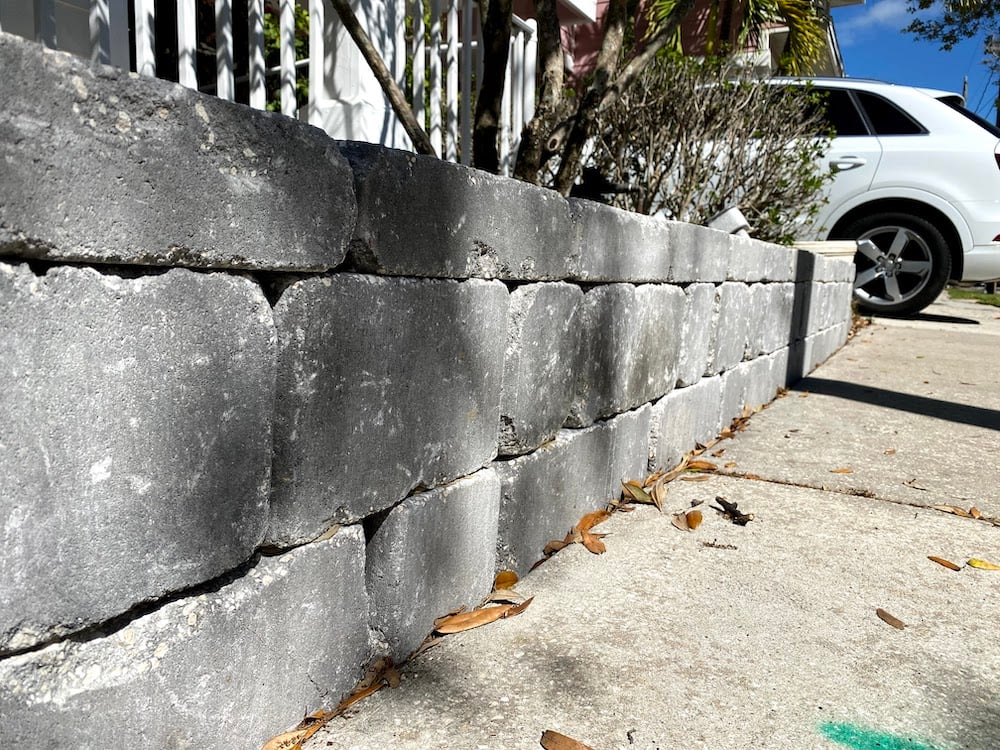 3. Yikes, Rising Sea Levels
Florida building codes continue to take into account rising sea levels. That means you'll likely face new construction rules that require you to build several feet higher than an existing structure.

When is a retaining wall needed? Now, to help even out the difference and give you usable level space.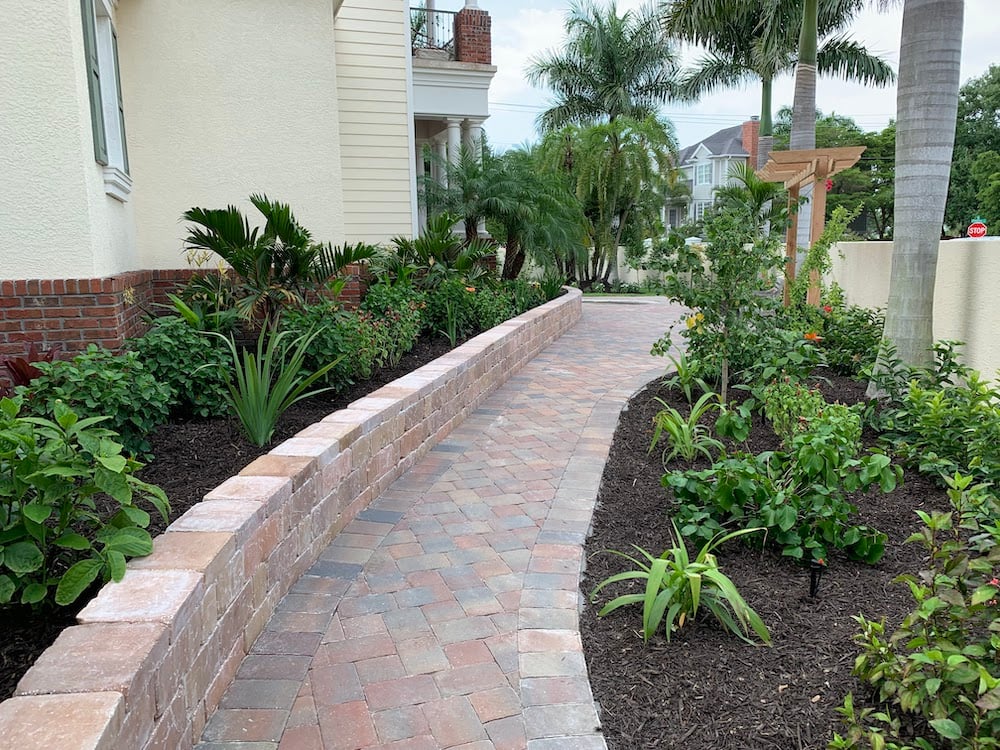 4. Take a Seat: Retaining Wall Landscaping
Constantly dragging chairs around from your patio or porch to your fire pit is, well, a drag. Why not install permanent seating?

Retaining walls are great for this. Feel free to call them seating walls. They don't mind.

Seating walls are the perfect height to plop down for a chat when your neighbor comes over with a long-winded story, or to help you balance that overflowing plate at your backyard barbecue. (You made so many great side dishes. A plate can only handle so much.)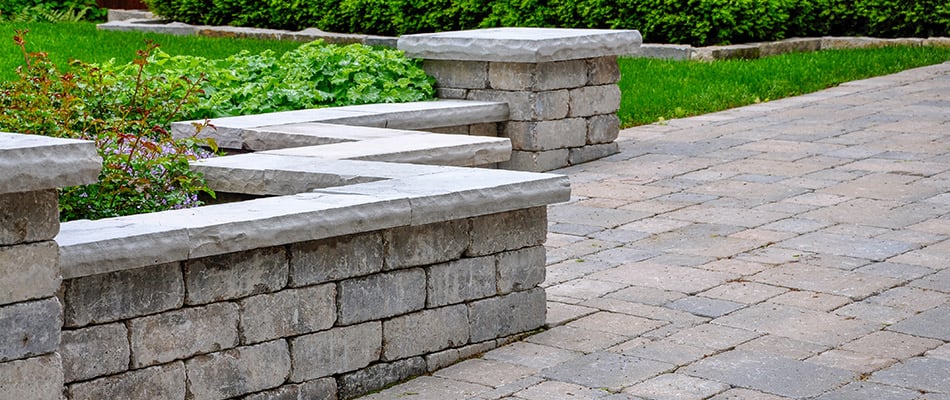 5. Do I Need a Retaining Wall? How About Raised Flower Beds?
The same construction that creates a retaining wall is also perfect for raised flower beds that look great lining walkways or curving around the edge of your patio.

These are especially handy if the soil in your ground isn't great for hosting flowers and plants. Fill them with nutritious potting soil for thriving flower beds.

Bonus: the flowers will be even closer to eye level so you can really enjoy them. Hey, pretty pink double begonias — nice to see you up close!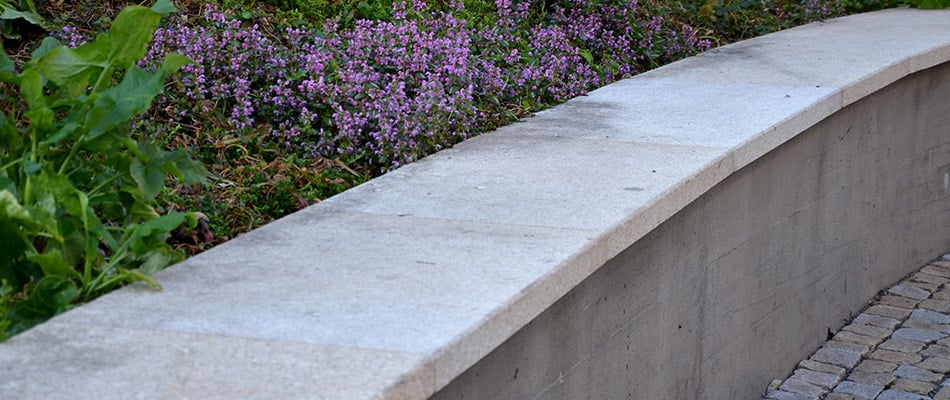 Retaining Wall Landscaping Can Fit Right In
You can match your retaining wall materials to your house or patio, and when they're not providing the perfect place to plop, they still look great, adding a sense of structure to your landscaping.

Opt for concrete block with stucco that can be painted to perfectly match your house.

Engineered concrete block is great, too, with lots of cool colors and textures that can complement your existing paver patio or walkways.

Or if you want retaining wall landscaping that's definitely a conversation starter, check out oolite stone.


Oolite is a type of coral stone that's great for beach-inspired architecture. It has layers of seashells, coral, and oceanic life fossilized into rock.

Its intriguing texture actually looks like coral, formed by thousands of years of mineral deposits, oceanic movement, and pressure.

Why talk about your in-laws' boring bus trip to Branson when you can talk about your cool oolite stone retaining wall?
Ready for Great Retaining Wall Landscaping? Talk to Us
If you have trouble falling asleep tonight because you can't stop thinking, "Do I need a retaining wall?" sorry about that.

But at least you know who to call in the morning.

Get started by chatting with one of our landscape designers, who are happy to help you figure it all out.


Give us a call today! Our team of Sarasota designers will help you decide if a retaining wall is the perfect addition to your backyard or vacation rental property.