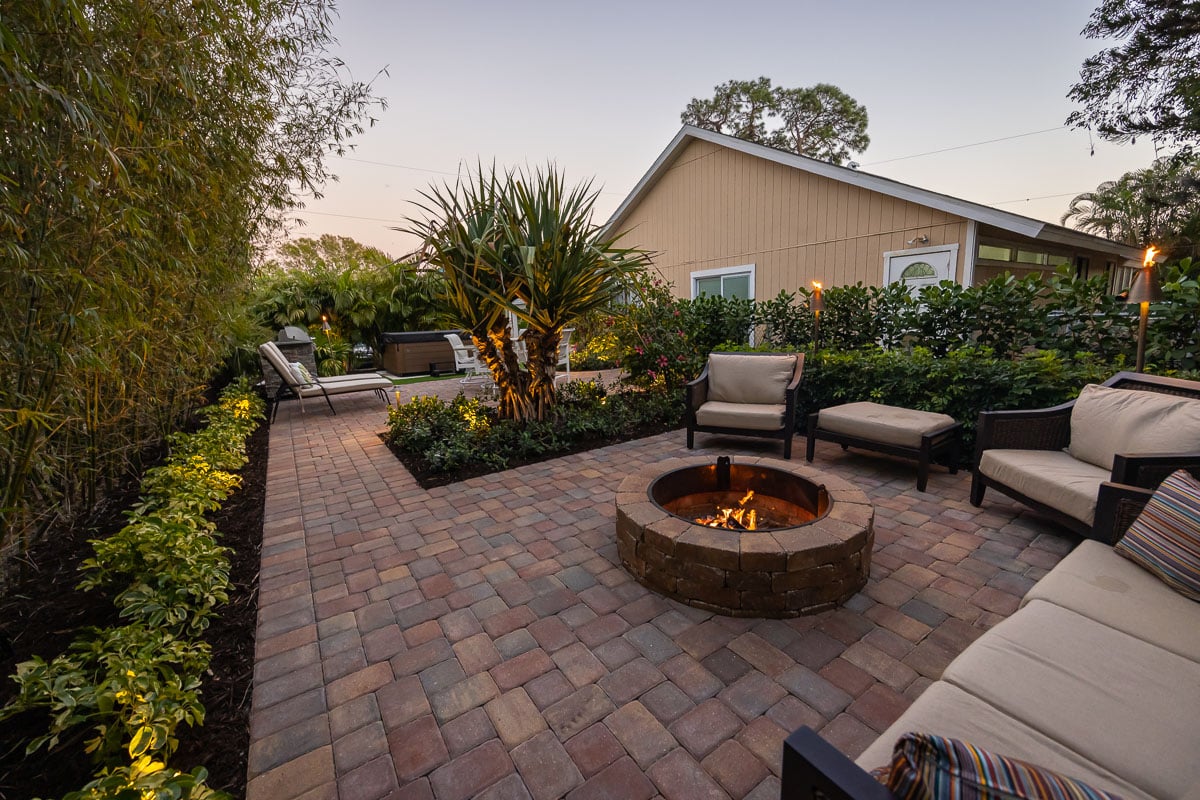 The 6 Pros and Cons of Backyard Fire Pits
Great landscapes aren't made by a single feature. The best ones are a collection of elements that work together to create a complete picture of your ideas for the outdoors.

Plantings, gathering spaces and outdoor structures are all part of the ideal backyard getaway. When considering additions to your backyard retreat, consider each element with one key question in mind - how will you use it?

Outdoor fire pits are staples in the landscape, but are they right for your Sarasota backyard?

If you're considering adding a fire feature to your Florida gardens, consider the unique pros and cons of outdoor fire pits in our tropical climate.
1. PRO | Utility & Ambiance
To make the most of your landscape, consider options that combine beauty with utility. This is especially important for homeowners with smaller backyard spaces.

Fortunately, outdoor fire pits and other fire features can be customized to match the look and needs of your backyard gardens.

If space is ample and you're a fan of the classics, wood-burning fire pits are an excellent and uncommon addition to the Sarasota landscape. The ambiance of natural flame and the smell of wood smoke is timeless.

Propane fire pits or natural gas fire features also provide the same natural light that can only come from fire, without the cleanup of a wood-burning fire pit.

While Sarasota has only a few outdoor evenings cold enough to need the warmth of a fire, the mood they create can be enjoyed year-round.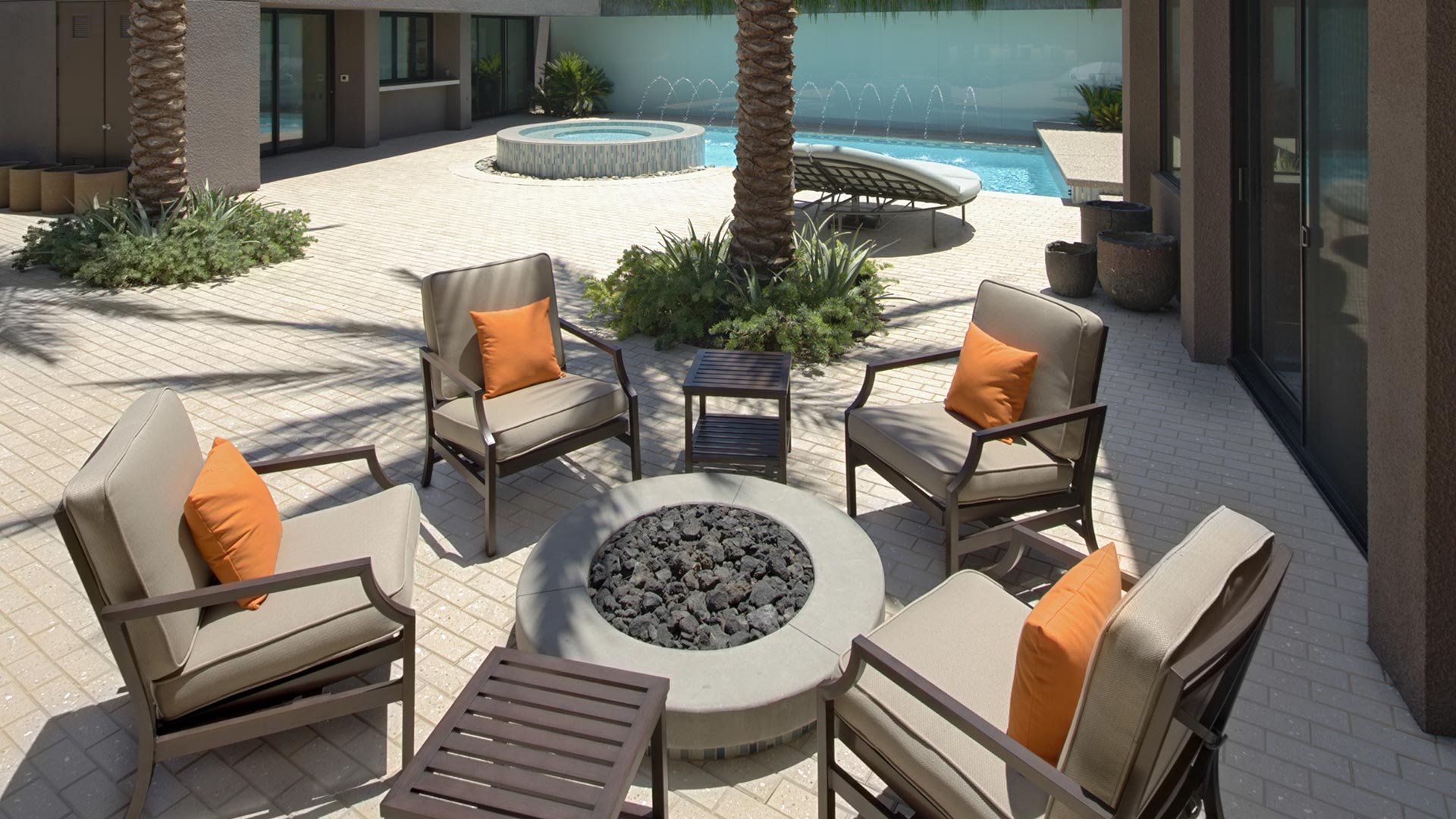 2. CON | Outdoor Fire Pits Can Become Expensive
Like other hardscaping features - think patios, retaining walls or outdoor kitchens - outdoor fire pits require the work of specialists and are not quickly added to the landscape.

Wood-burning fire pits are the simplest to build, but may not be right for all landscapes. Those backyards without the space to accommodate traditional fire features may be fed by propane or natural gas.

These installations require experienced professionals to ensure everything is done correctly and safely. Natural gas and propane are great-low maintenance options for fire features, but require costs and time beyond the actual construction of the units.

And while wood-burning fire pits may not have the steep up-front costs of specialized installations, keeping them going can be a cost that adds up over time.

Renters from the northern parts of the country may be shocked to find what Florida homeowners already know - cut firewood is uncommon in Florida. Feeding a wood-burning fire pit here can be as expensive as natural gas or propane over time.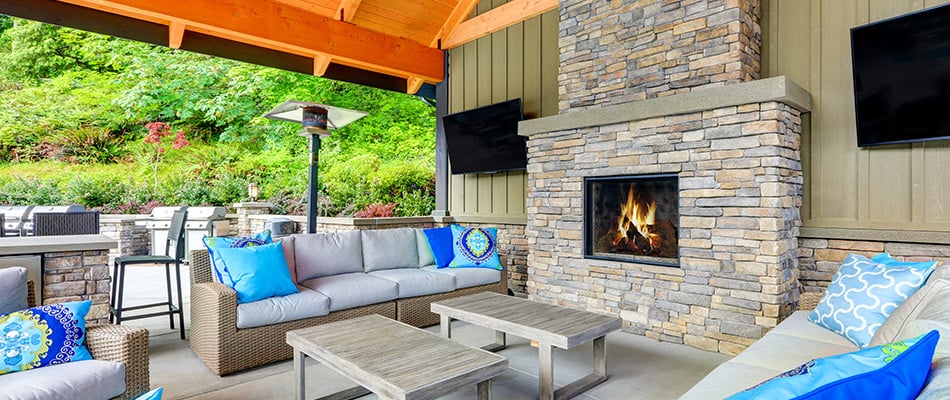 3. PRO | Home Value & Rental Appeal
Useful features in the landscape are never a waste of space. This is especially true for vacation rental properties, where guests may find more reason to use outdoor fire pits than native Sarasotans.

When thinking of enhancing your home's value, it's easy to picture a new bathroom, renovated kitchen or even a large addition. However, your landscapes can improve your home's value, too - and that goes beyond the curb appeal at your front door.

Great backyard landscapes can add as much to a home as a new addition or big interior project. But that requires features that let everyone spend time outside.

An outdoor fire pit, even if lightly used, is just such a gathering place.

Even more than your own backyard, vacation rental properties require a range of features to stand out. And while they may not be of much practical use in sunny Sarasota, outdoor fire pits are a familiar sight for out-of-town renters who could be accustomed to fire features in colder northern climates.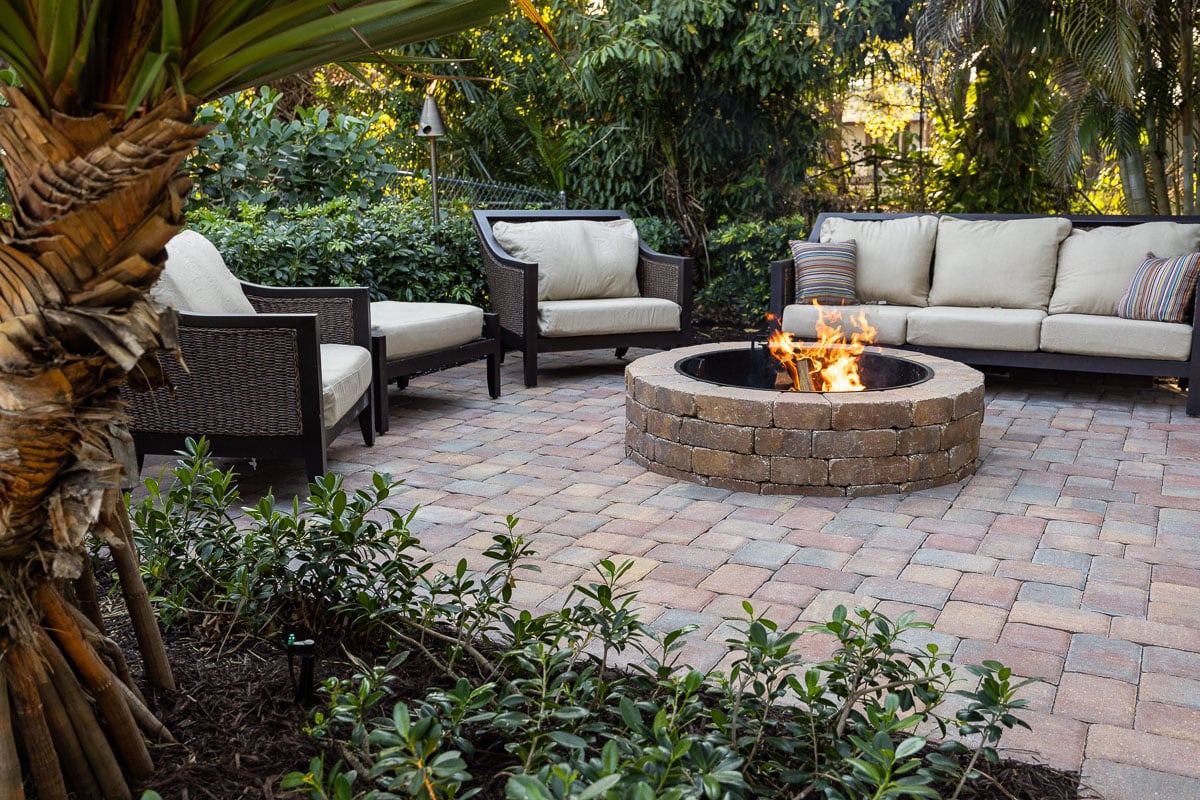 4. CON | No Full-Time Utility in the Tropical Climes
Cool weather is short-lived in Sarasota. If you intend to use your outdoor fire pit primarily as a functional feature, there may be better ways to get your money's worth.

Consider the range of features an outdoor fire pit may include. These features can be constructed from premium hardscape kits, with stone and finishes to match patios, retaining walls and other durable features in the landscape. They may include integrated seating, and the methods for feeding them - be it gas, propane or wood - won't get cheaper with time.

Add it all up, and that's a serious investment for a feature that likely won't see serious use.

There's very little time when an outdoor fire pit will be needed for warmth. Unless the ambiance of a fire is high on your priority list, or your vacation rental property demands it, your money could be better spent on outdoor features that are natural fits in the tropics.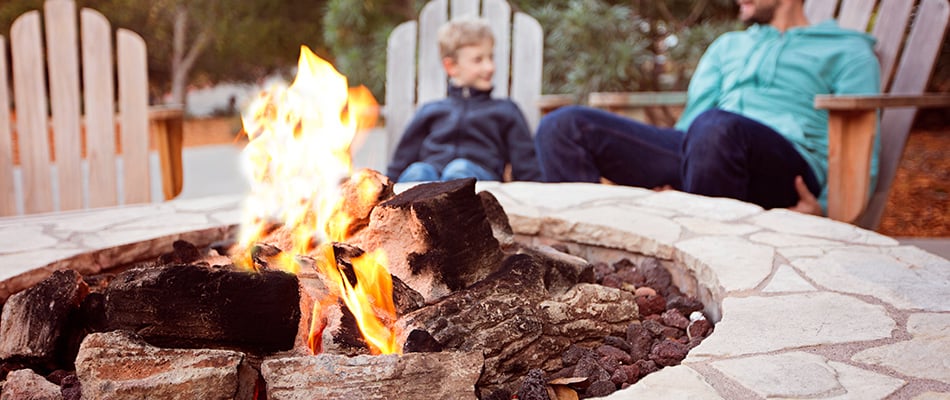 5. PRO | Elements in the Landscape
Landscapes are more than just plants. Great ones make use of lights, colors, sounds and smells. Fire features capture each of these sensations.

Wood-burning fire pits are distinct, recognizable and universal. They capture a time and place and are exactly the type of gathering space where memories are made.

And if the gathering space doesn't see much use for its warmth, the natural light provided by a fire feature is an element not easily replicated.

Creative builders can incorporate fire features into parts of the landscape you may not expect. Like landscape lights, covered patios and tiki huts, fire features create ways for you, your family or your guests to spend more time outdoors.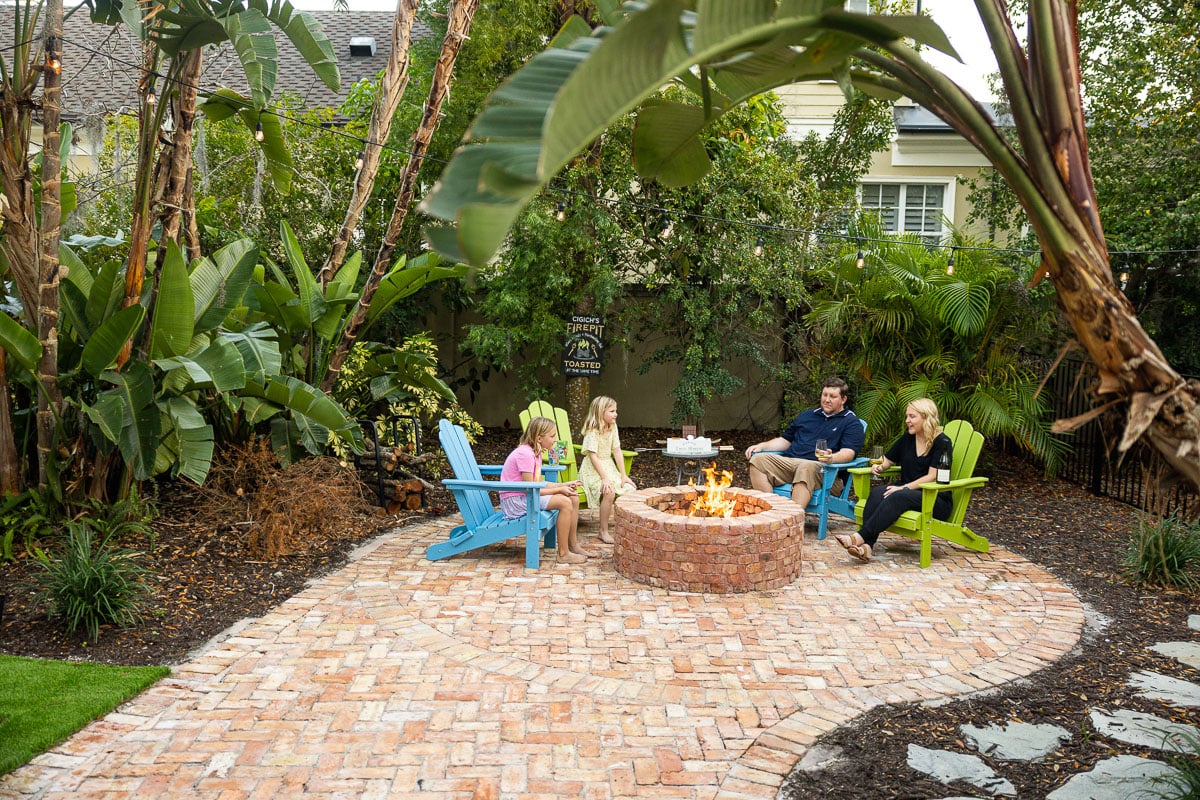 6. CON | Premium Space in the Landscape
An outdoor fire pit of any type has only one practical use. The ambiance is creates is limited to nighttime, and it's an element that requires continuous investment of some sort.

And, if a propane fire pit or wood-burning fire pit is to be of good use when the time comes, it must be built in a part of the landscape that doesn't leave your guests feeling like they're off in a corner while the party goes on elsewhere.

When the time's not right for a fire, that premium real estate in the landscape can go unused for quite a long time.
Is an outdoor fire pit right for your Sarasota landscape?
Considering the pros and cons of an outdoor fire pit comes down to the same question that should be asked of all potential additions to the landscape - how will you use it?

If you're looking to capture that universal experience, or make your vacation rental guests feel at home, an outdoor fire pit may not seem so crazy in your Sarasota landscape.

Understanding how best to integrate fire features into your backyard starts by contacting an expert. Our design/build teams create custom outdoor fire pits of all kinds, and each is built to match the style and needs of homeowners across Sarasota.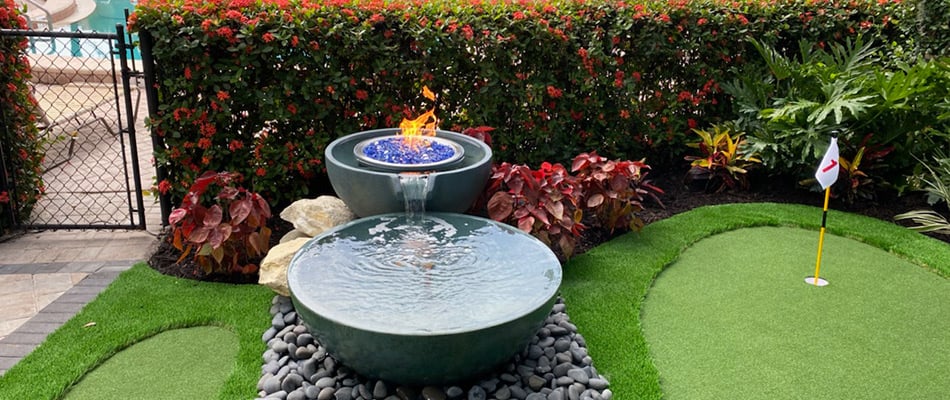 Get in touch today and we'll help you create the outdoor fire feature to complete your backyard retreat.