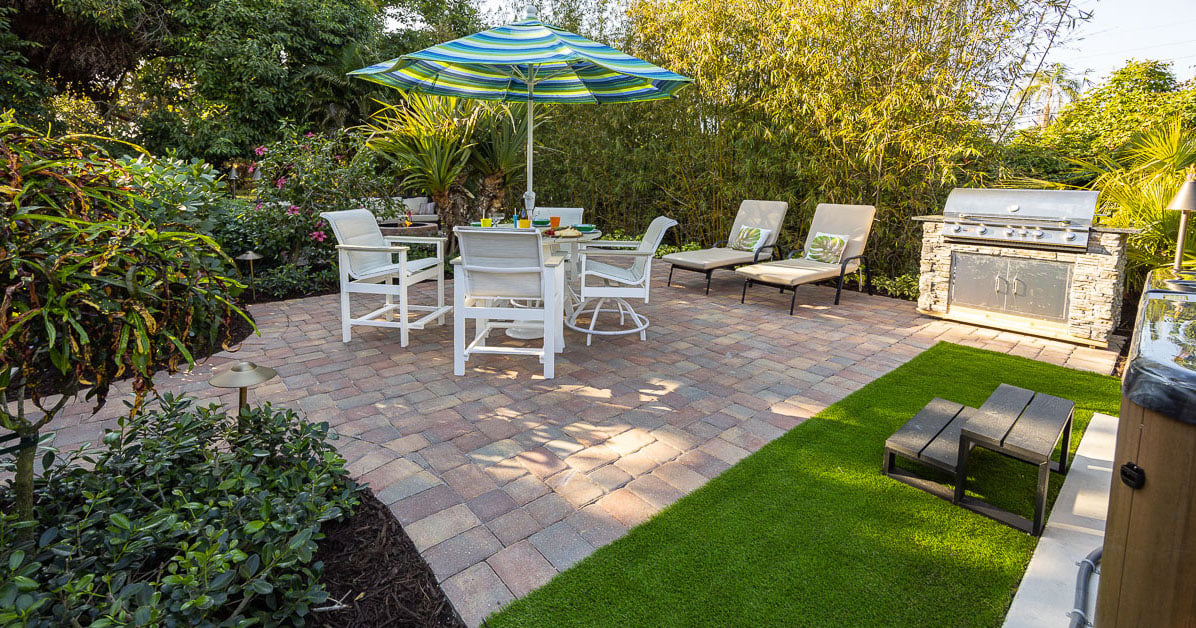 DIY Paver Patio Installation vs Hiring a Pro: 6 Things to Consider
It's a great feeling when you wake up Saturday morning ready to start a project, right?

If you're laughing right now because the last time you constructed anything was that Spider-Man Lego set, you already know you won't tackle a patio DIY.

But if you're nodding and rummaging in the garage for your tool belt, a DIY patio installation might be on your to-do list.

Here's the thing: some of the most important parts of your patio installation are behind the scenes, to ensure your pavers don't sink and the whole patio doesn't fall apart at the edges.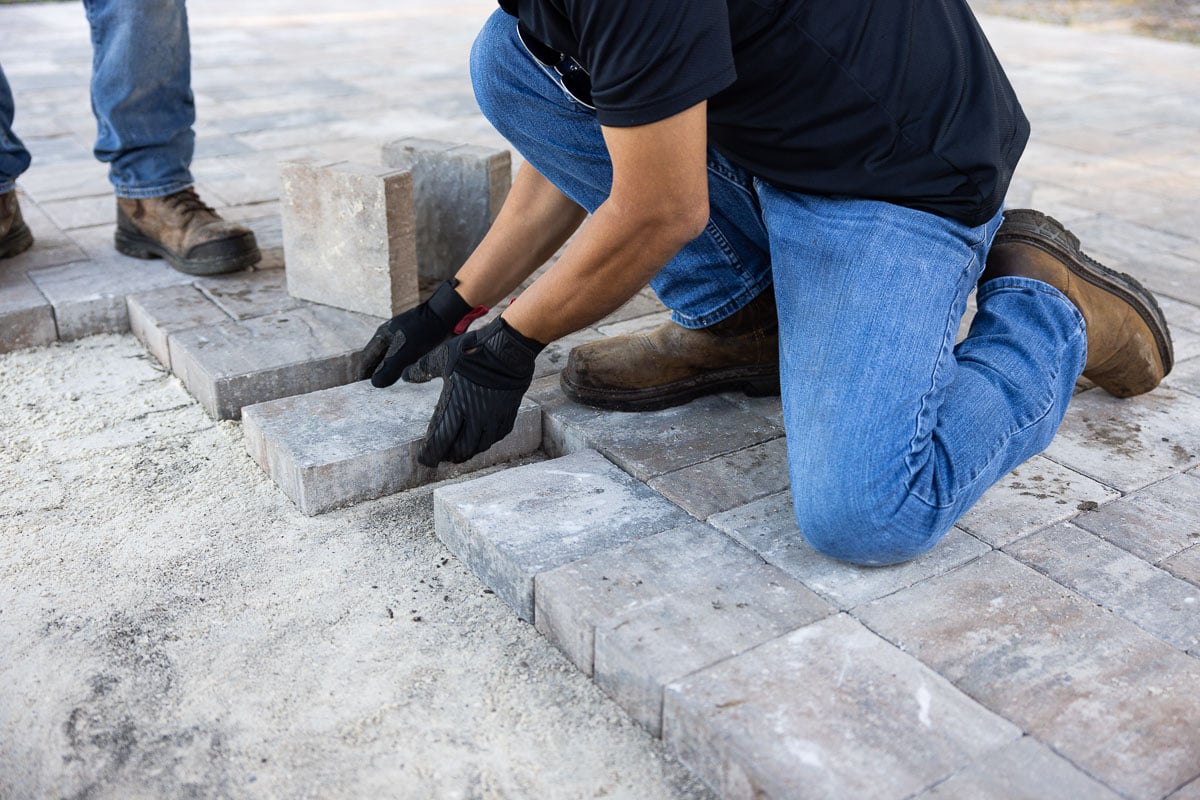 Planning a patio DIY? Here are six things to consider:
1. It's All About That Base
Maybe your extensive experience with building Lego sets has you convinced lining up pavers is no big whoop.

But it's the patio installation prep that's the challenge — and a crucial part of your project.

After you remove about four inches of soil, you re-install about 2.5 inches of crushed concrete for your patio base. Its coarse texture allows for drainage and helps lock the pavers in place.

Doesn't sound too tricky.

But your patio base is really important. A quality base helps you make sure your paver patio is level.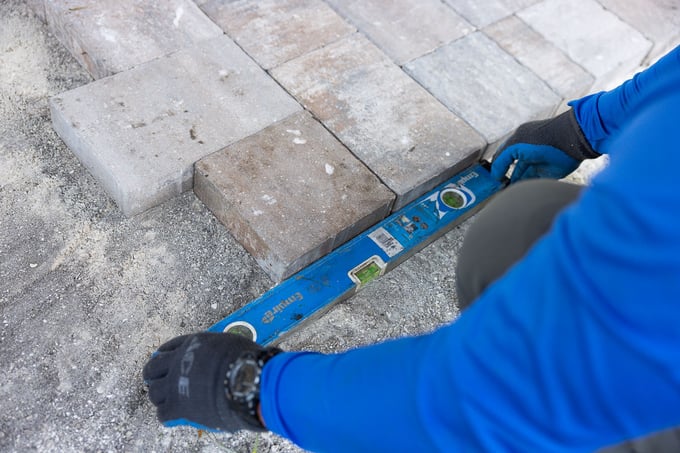 Patio installation pros use a compactor machine that exerts 3,500 lbs of pressure per square inch.

Serious compaction is crucial to ensure your pavers don't sink and settle later. You can't just have your golden retriever walk around on it, even if he does work for really cheap. (Also, he increased his rate to five Milkbones per hour. Inflation.)

Tropical Gardens paver crews wet the crushed concrete base then run the compactor over it.

Then they wet it again and compact it again.

It's serious compacting. As guys like to say, "That's not going anywhere."

You can rent a compactor, but most DIYers buy a $50 tamper — a flat metal plate with a long handle on one end —that will still leave little dips and crevices in your base. That's why most DIY paver patios aren't completely level. A bumpy, uneven base will give you a bumpy, uneven paver patio.
2. Patio DIY: Proper Drainage is Super Important
Another big part of paver patio installation is achieving the perfect slope for drainage.

You don't want water flowing toward your house. Here in Sarasota, heavy rain is common. It's an engineering feat to make sure all that water flows to the back or side of your property, away from your house.

Without proper slope, you end up with erosion or foundation damage.

The area should look and seem flat and level, but will be installed with just enough tilt for water to flow correctly.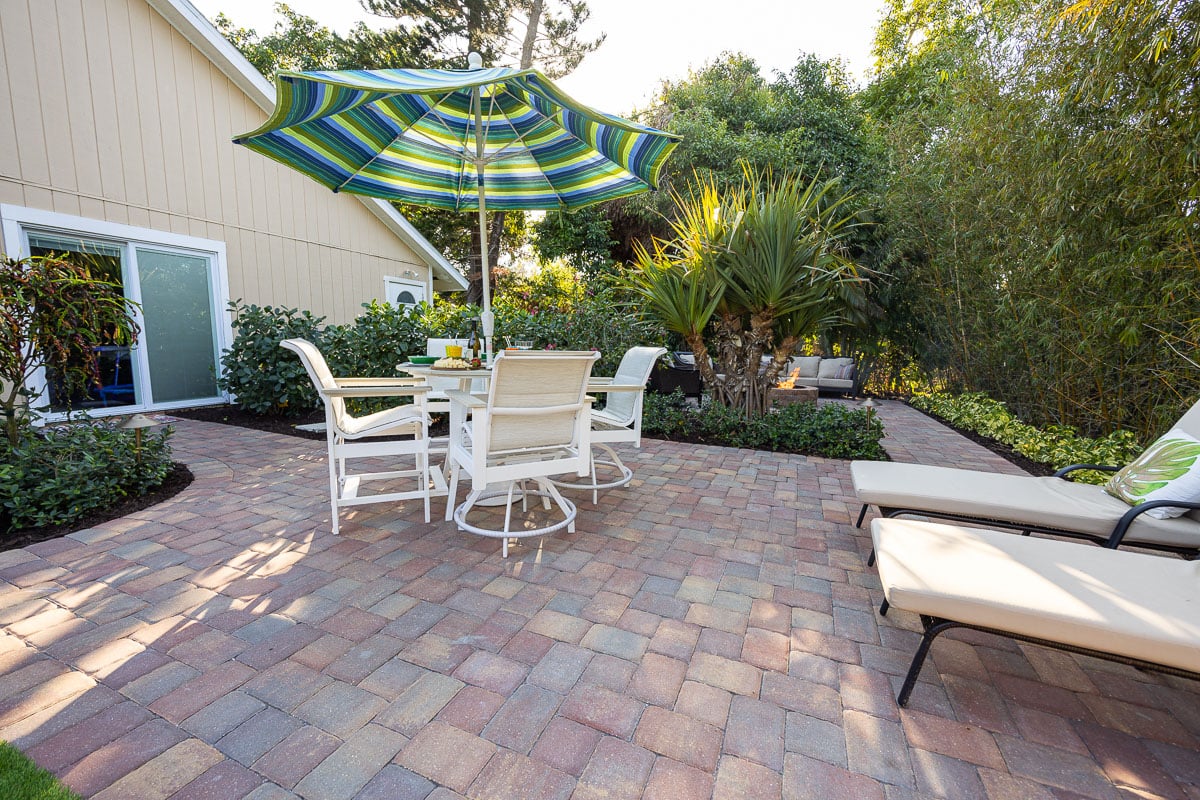 Are you up for the challenge? Or do you want to have a couple kayaks handy?
3. Are You Prepared to Install Concrete Edging?
Proper patio installation edging helps keep the pavers snugly in place and keeps them from shifting.

If you watch one of those YouTube DIY patio videos on how to install a paver patio, you'll likely see aluminum edging, or plastic edging with spikes that sink into the ground.

But here in Sarasota, that won't cut it. The soil is too sandy and soft here for that. Those things will pull right out of the ground.

It's important to use concrete molded edging. That means you need to mix and pour concrete, which is kind of a hassle.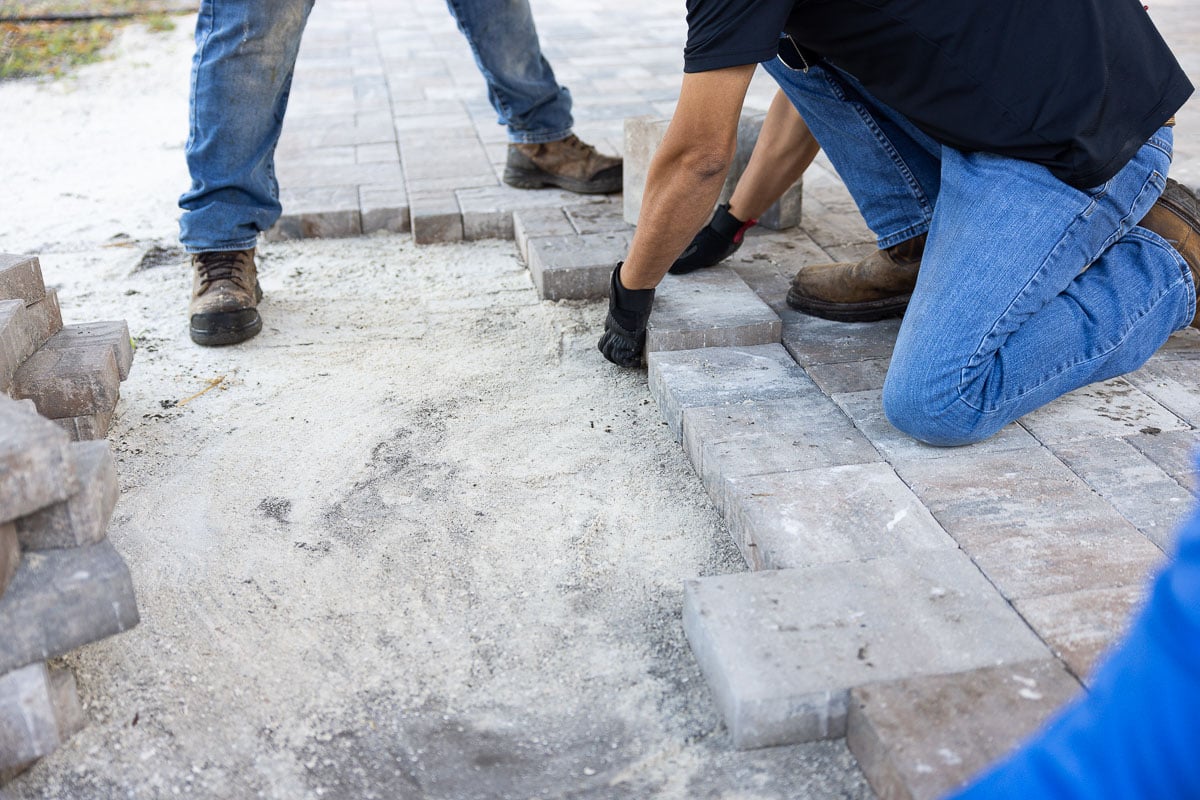 4. A Pro Has Smart Tricks
Part of paver patio installation is thinking ahead.

Landscaping projects are always evolving, right? Maybe you're planning a paver patio installation now, but later on you might want to add landscape lighting or upgrade your irrigation or build a roller coaster in your backyard.

Tropical Gardens paver crews install PVC conduit under your paver patio to make adding irrigation or landscape lighting easier later. That way, we won't have to tear up all the pavers to do work underneath them. (If you add that roller coaster, please call us. That sounds super cool.)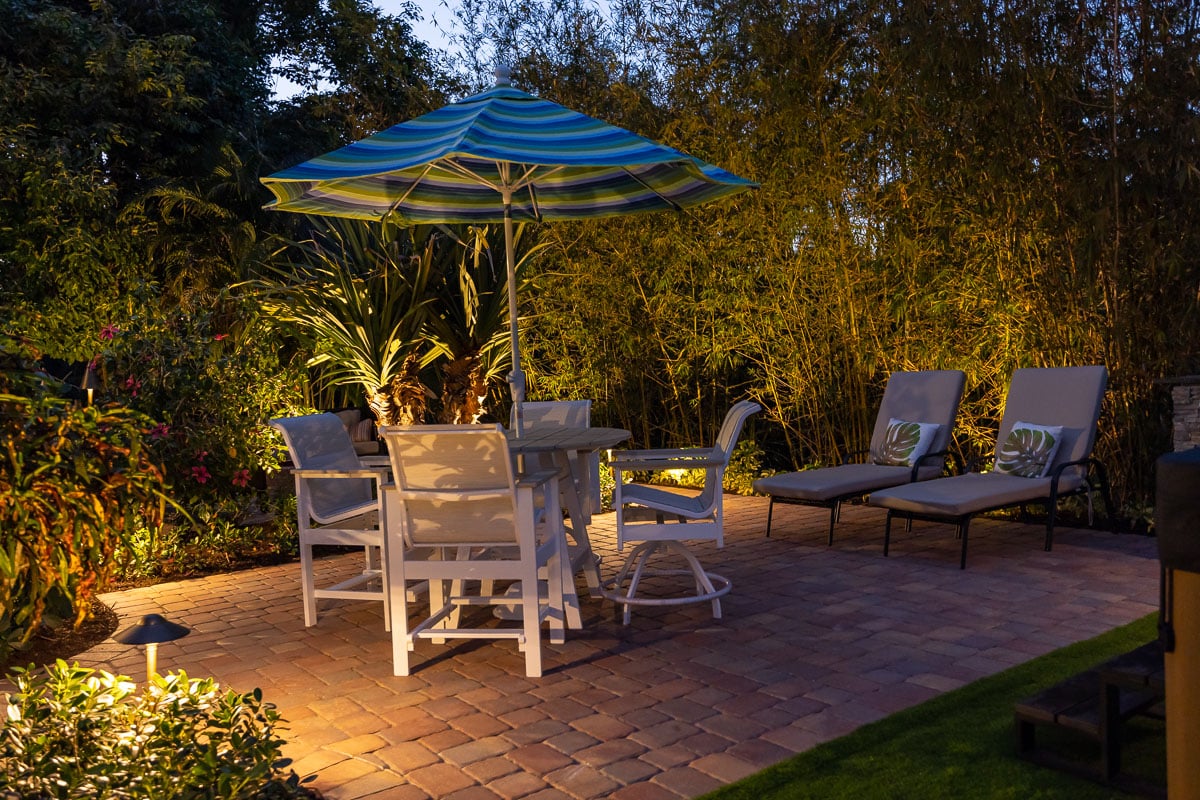 5. Unexpected Problems Always Pop Up
If you're putting in a new paver patio where there used to be grass, there's a pretty good chance you'll discover an irrigation head there.

Hmmmm.

We check irrigation issues before we start a patio.

Pro tip: don't just hire a paver patio company. Hire a full-service landscaping company with irrigation experts on board so they can deal with all aspects of your paver patio installation, no matter what pops up.

Tropical Gardens crews also replace the sod that was disturbed around the edges, so your new patio looks great right away.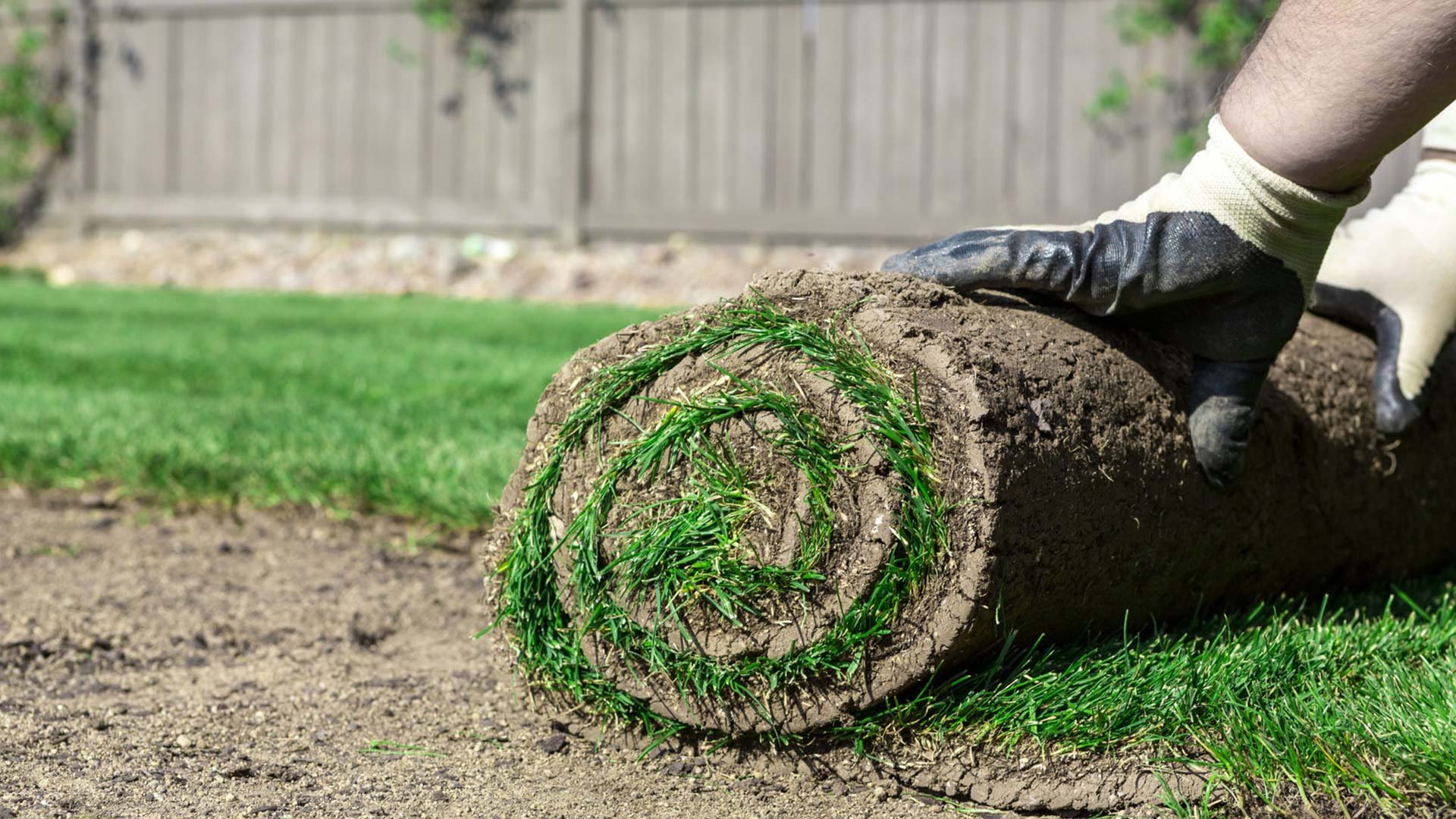 6. Do You Really Want to Ache for Days?
DIY patio installation is hard work. Factor in the cost of your painkiller of choice.
Ready for Pro Patio Installation? Talk to Us
Legos are cool, especially the Star Wars sets, with the little white storm troopers with their tiny helmets. Until you step on one in your bare feet. We can hear you holler way over here.

But patio installation is a job for pros.

We'd love to help you get started.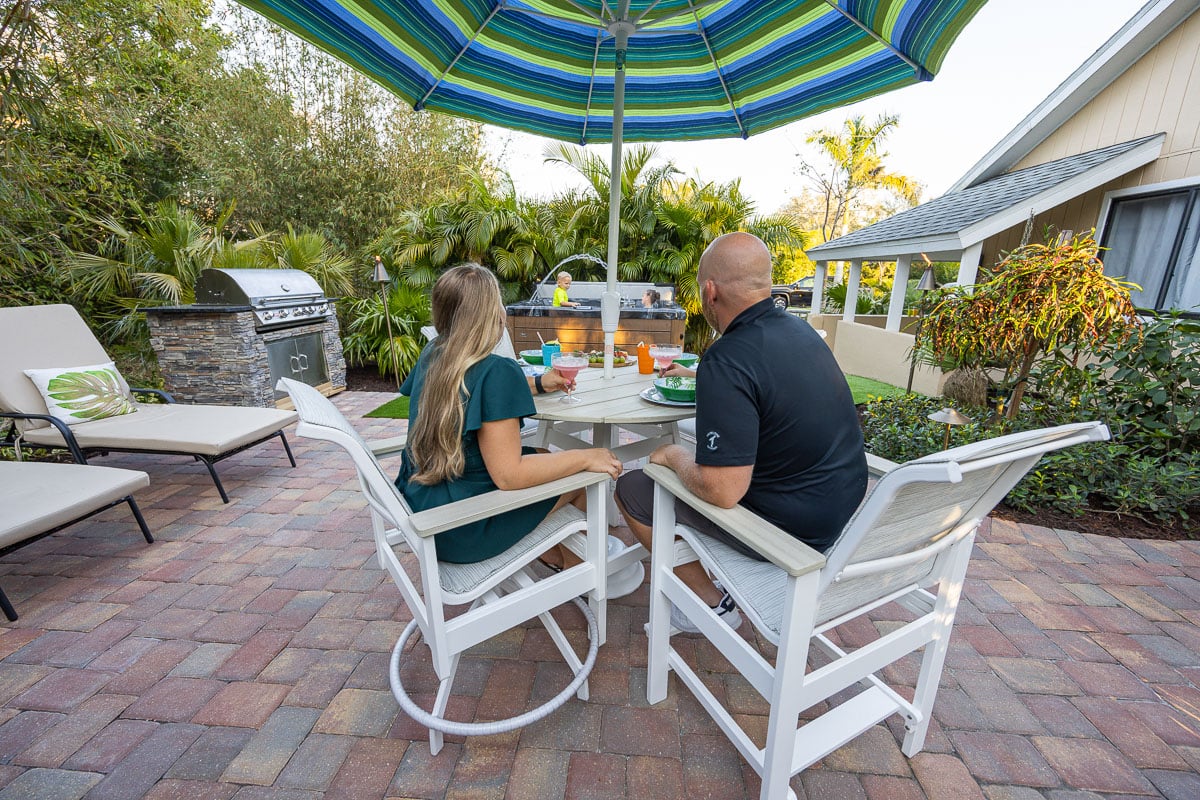 Give us a call or fill out our form today! Our team of Sarasota designers will help you create a patio that's the perfect addition to your backyard or vacation rental property.