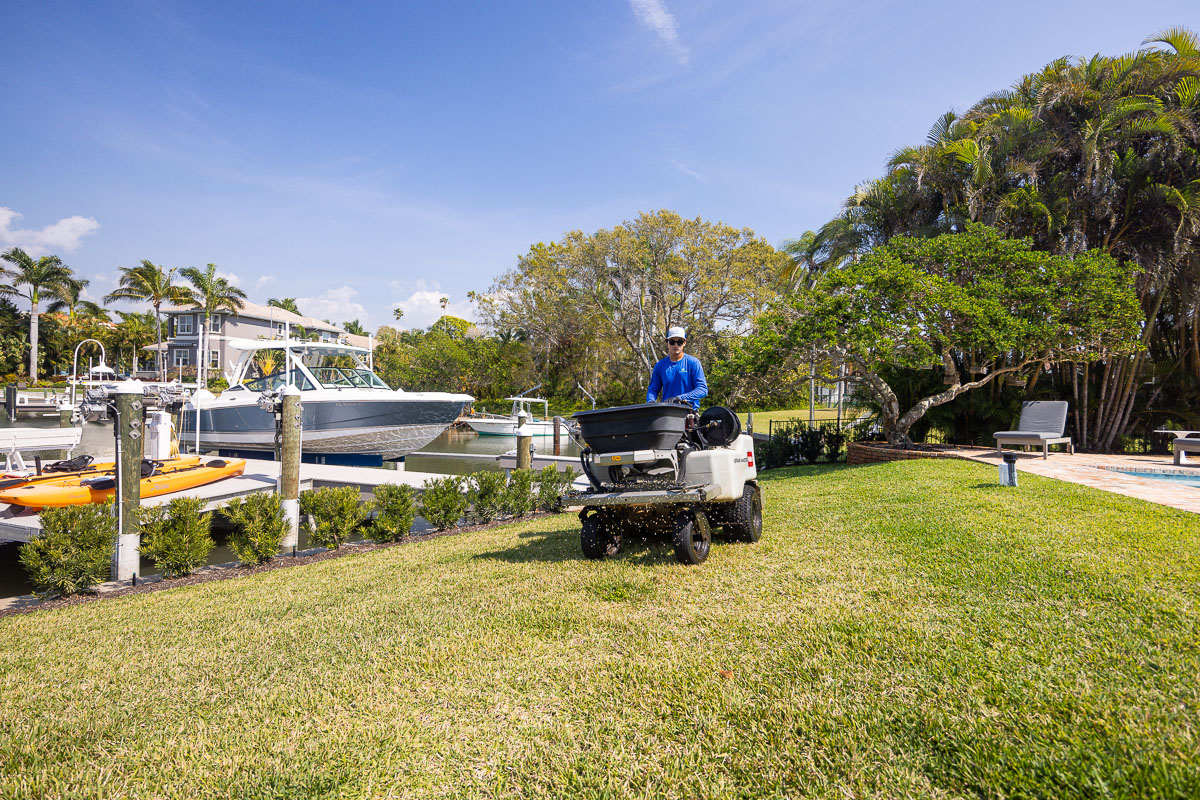 How Often Throughout the Year Does Your Lawn in Florida Need Fertilizer?
Unlike in many other states, lawns in Florida grow almost year-round due to the constant sunshine and warm weather. As a result, they need to be fertilized more often than lawns up north. Fertilizer provides your turf with the nourishment it needs to grow healthy, stay green, and withstand natural stressors.
If you own property in the Sunshine State, you should follow a regular fertilization routine in the spring, fall, and winter to support your turf's ongoing health. In the summer, however, you must adapt your fertilization routine to comply with local regulations, even if you are using organic-based fertilizer. Continue reading our blog to learn how, and how often, you should fertilize your lawn in Florida so that it stays in peak condition throughout the year.
---
Fertilize Your Lawn Like Normal in January, March, & April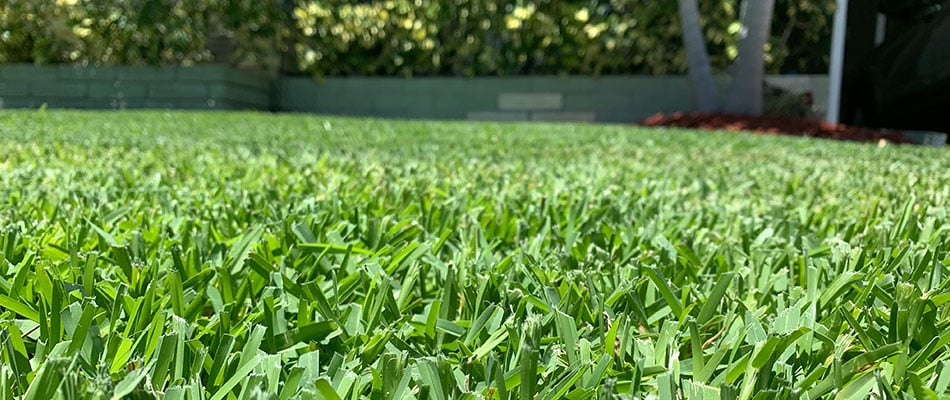 Lawns in Florida endure the most stress when the weather is colder. That's because almost every lawn in the state consists of warm-season turf such as St. Augustine, bahia, or zoysia grass that thrives when the temperature is above 80 degrees Fahrenheit. When the temperature dips, these warm-season grasses begin to struggle.
Although temperatures rarely get extremely cold in Florida, they do drop below 80 degrees consistently in the winter. Therefore, it is very important to provide your lawn with a steady supply of nutrients through consistent fertilization treatments. Applying fertilizer that contains nitrogen, phosphorous, and potassium in January, March, and April will help your lawn withstand the colder weather and jump-start growth when the heat returns.
If you can, you should use organic-based fertilizers to nourish your lawn.
---
Take an alternative approach to fertilization in the summer.
Even though your lawn grows rapidly in the summer heat, it still benefits from having its nutrient supply replenished. In the Sarasota, FL, area, that requires taking an alternative approach between June 1 and Sept. 30. This is due to the fact that local governments have banned the application of fertilizer that contains nitrogen or phosphorous during that time frame. Bans were instituted to reduce, if not altogether eliminate, the amount of fertilizer that runs off of properties during summer rainstorms and finds its way into area waterways. Fertilizers can harm aquatic life and spark algal blooms in worst-case scenarios.
As a result of this measure, you must be a little more creative to ensure your grass gets the nourishment it needs to maintain its verdant appearance, grow abundantly, and ward off threats from insects and diseases in the summer months. All of that can be accomplished by replacing traditional fertilizer treatments with iron treatments and a micro-nutrient application that excludes nitrogen and phosphorous. Iron helps your lawn retain its rich, green color so that it doesn't turn yellow or brown, while micro-nutrients continue to power strong, healthy growth.
---
Resume Regular Fertilization in October & December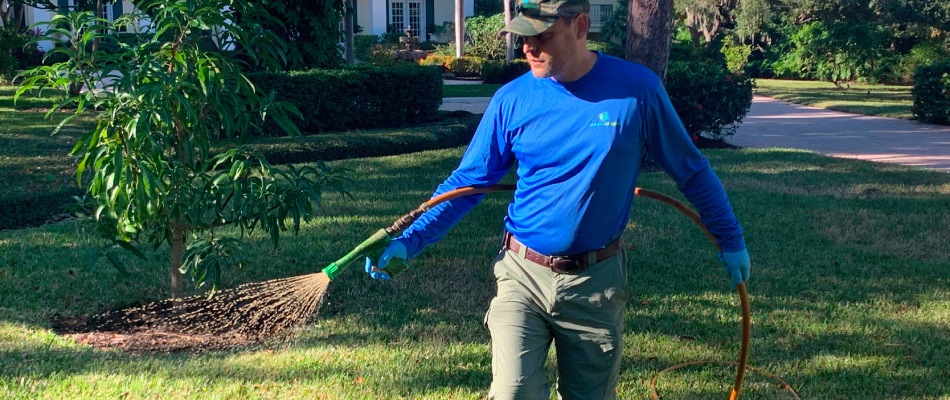 Once the traditional fertilizer ban concludes at the end of September, you can resume routine fertilization to close out the year. Ideally, you should fertilize your lawn in October and December to continue supplying it with nutrients as the weather begins to cool. These two applications will give your grass the boost it needs to remain healthy and help it transition smoothly into the winter. Lawns that enter periods of cooler weather in good condition are positioned well to withstand stress and emerge strongly in the spring.
---
Call today to schedule our lawn fertilization service!
If you are in the market for a lawn fertilization company, then you have come to the right place. Our team at Tropical Gardens Landscape provides professional lawn fertilization services to homes and businesses in Sarasota, FL, and nearby communities such as Siesta Key and Longboat Key. We have crafted our lawn fertilization program to guarantee the best result for your warm-season turf, whether you have St. Augustine, bahia, or zoysia grass. Give your lawn the nourishment it needs. Call our team today at (941) 993-2442 to schedule this service!