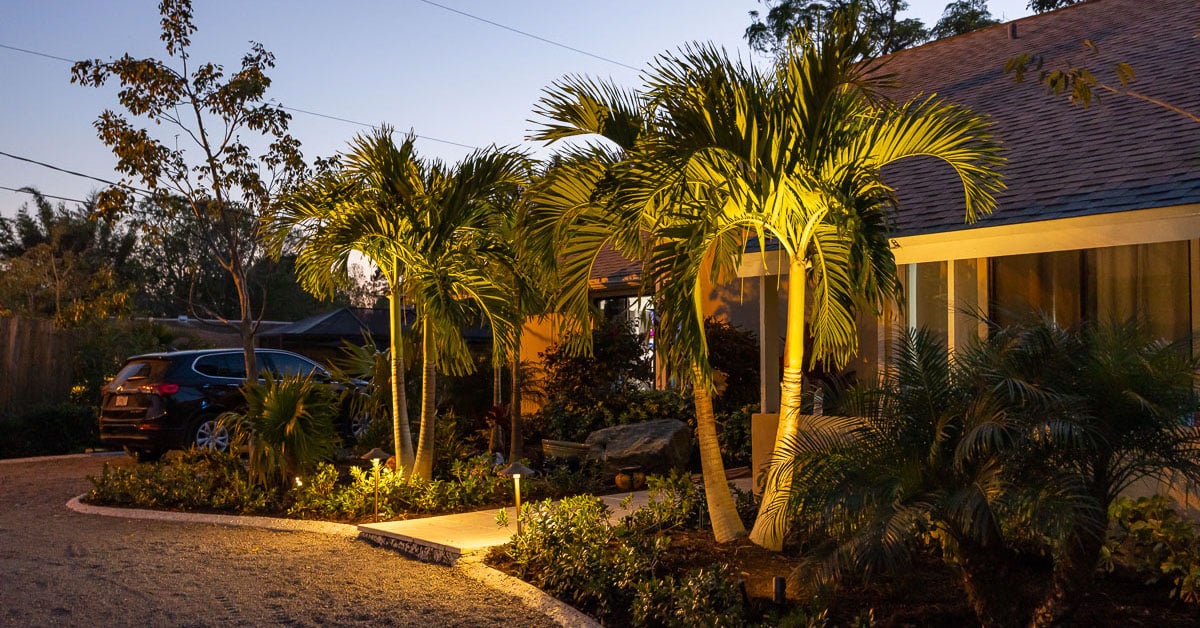 Landscape Lighting: 7 Things You Should Consider
There are some obvious things to consider about house landscape lighting.

Like, if it's so dark out there your party guests keep wandering off into the neighbor's yard, you need better outdoor lighting. (Unless your neighbors have better appetizers. Then, good for them!)

But some things about landscape lights installation might not be so obvious.

So let's shed some light on it. (Sorry, you know we had to.)
1. Florida is Famous for Plants — Light Them!
Sure, it's great to light your home's architecture, from impressive brickwork to cool columns.

There's a big focus on house landscape lighting in northern states, where the short warm season means much of the landscaping drops its leaves for half the year. (Poor saps.)

But here in Florida, we have amazing plants that are green all the time.

Dramatic palm trees! Impressive 6-foot-tall croton with amazing patterned leaves that are basically artwork! Colorful shrubs with huge tropical blooms!

Why the heck would you keep these beauties in the dark? Light them! Enjoy them! Show them off!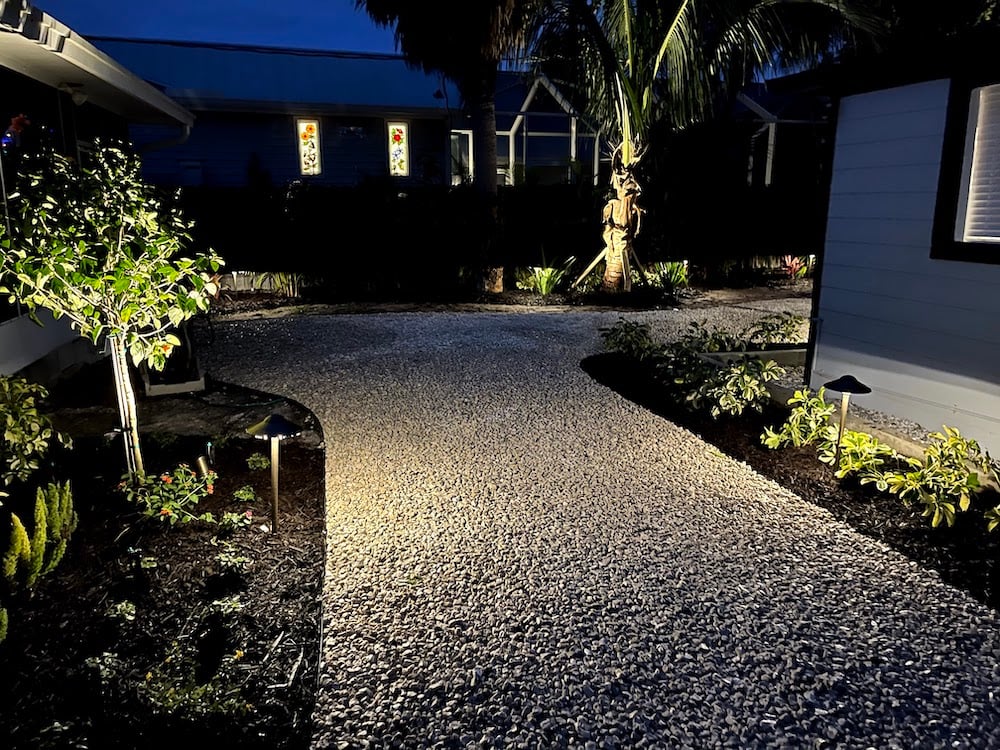 2. What You Don't See is Really Important
It's easy to be captivated by the lovely way uplighting in your landscape makes your whole yard look amazing.

But the behind-the-scenes stuff is really important, too. So look for landscape lighting service pros who take extra steps to make sure you have high quality landscape lighting installation designed to last.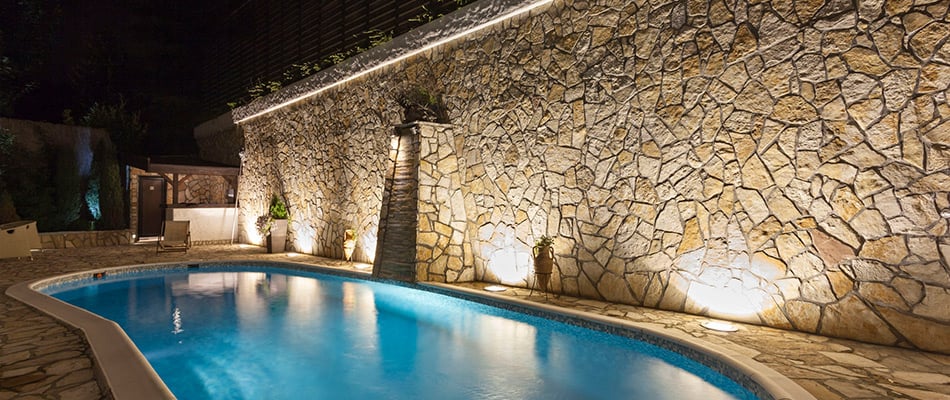 Like what? Glad you asked:
Sturdy Connectors
The connectors in your landscape lighting wiring are really important. They should be high quality and sturdy, not flimsy little pins.

Here in Sarasota FL we can get nine inches of rain in a day during the rainy season. There's no way cheap connections will hold up over time.

Wire nuts and pierce connectors aren't designed to go underground, but plenty of companies use them in landscape lighting installation anyway. Then they loosen and corrode.

You want secure connectors that use small thin tubes that house the wires and are then crimped so they stay put.

Tropical Gardens lighting pros crimp connectors and use dielectric grease that repels moisture and protects electrical components against corrosion. It also helps keep dirt and water out of your landscape lighting installation electrical components.
A Powerful Transformer
Your transformer runs the whole show. It should be powerful enough not just to handle your current lighting load, but have enough oomph to provide extra power in case you want to add to your outdoor lighting design later.

Here at Tropical Gardens Landscape, we install transformers that can handle double the voltage you need now, so adding more landscape lighting is no big deal.
Sliced Wiring? Nope
Those wires that cross from the lawn into planting beds are always getting sliced by landscape maintenance equipment.

Tropical Gardens lighting pros encase the wires in protective conduit sleeves so they don't get cut.
Trees Grow — Leave Some Slack
Skilled lighting pros leave a few extra feet of wire tucked away in their outdoor lighting installation to allow for nature to do its thing.

Sometimes a root grows and pushes the wire up out of the ground. We leave extra feet of slack to allow for that.
3. Be Smart and Get a Smart Transformer
Transformers that need manual adjusting are so yesterday. It seems they always need adjusting, every time Daylight Savings rolls around, or when the seasons change and it gets dark later or earlier. It's a pain.

Smart transformers adjust automatically. Less hassle for you. Ask for them in your landscape lighting installation.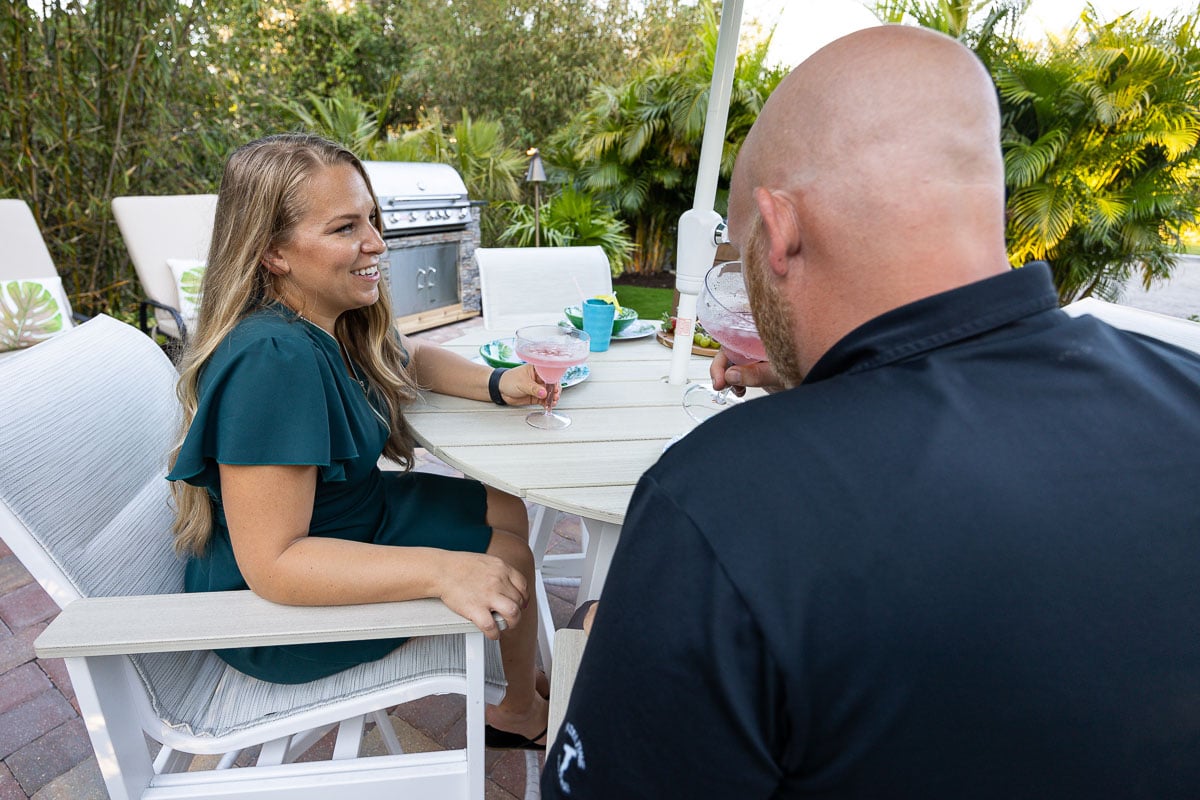 4. Quality Matters
Your landscape lighting goes through a lot out there. Insist on quality fixtures and components.

You don't want fixture housing made from cheap plastic. You want cast brass.

Insist on lifetime guarantees on fixture housing. You never have to worry about paying to replace it. Ever.

When Tropical Gardens Landscape lighting pros wrap up your lighting job, they leave you with bulbs that have 55,000 to 60,000-hour warranties.

Trying to do the math? We'll save you the trouble. If you turn them on at dusk and turn them off at dawn they'll last about 14 years.

Insist on quality that lasts. Sure, it costs more than those house landscape lighting kits you can buy at the home improvement store. Why wouldn't it?
5. Don't Forget Lighting for Fun
Yes, good outdoor lighting design keeps you safe, and helps you find the door when you're balancing five large pepperoni pizzas (nobody's judging) but don't underestimate the fun stuff — how lighting sets the mood.

Think tiki torches, five feet tall. Who doesn't love tiki torches? Get that blender going with a batch of piña coladas and toss some pineapple skewers on the grill.

They even make tiki torches that also function as path lights when you're not using the torch. Brilliant multi-tasking landscape lighting design.

Bistro lighting is huge. String festive string lights over your pretty patio or festoon your pergola. Instant party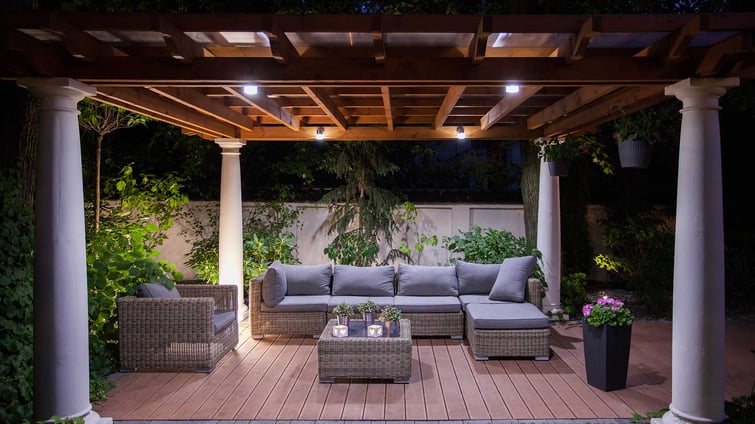 6. Don't Go Overboard
Landscape lighting is a must have, but don't go crazy and light everything. Think subtle ambience for your outdoor lighting design.

Light a special specimen palm — not every palm. And you just need a low-key 3-watt bulb for a gentle wash of color on that palm. Save the 7-watt bulb to make those bright pink hibiscus blooms really pop after dark. (You don't speak wattage? No problem. We're fluent.)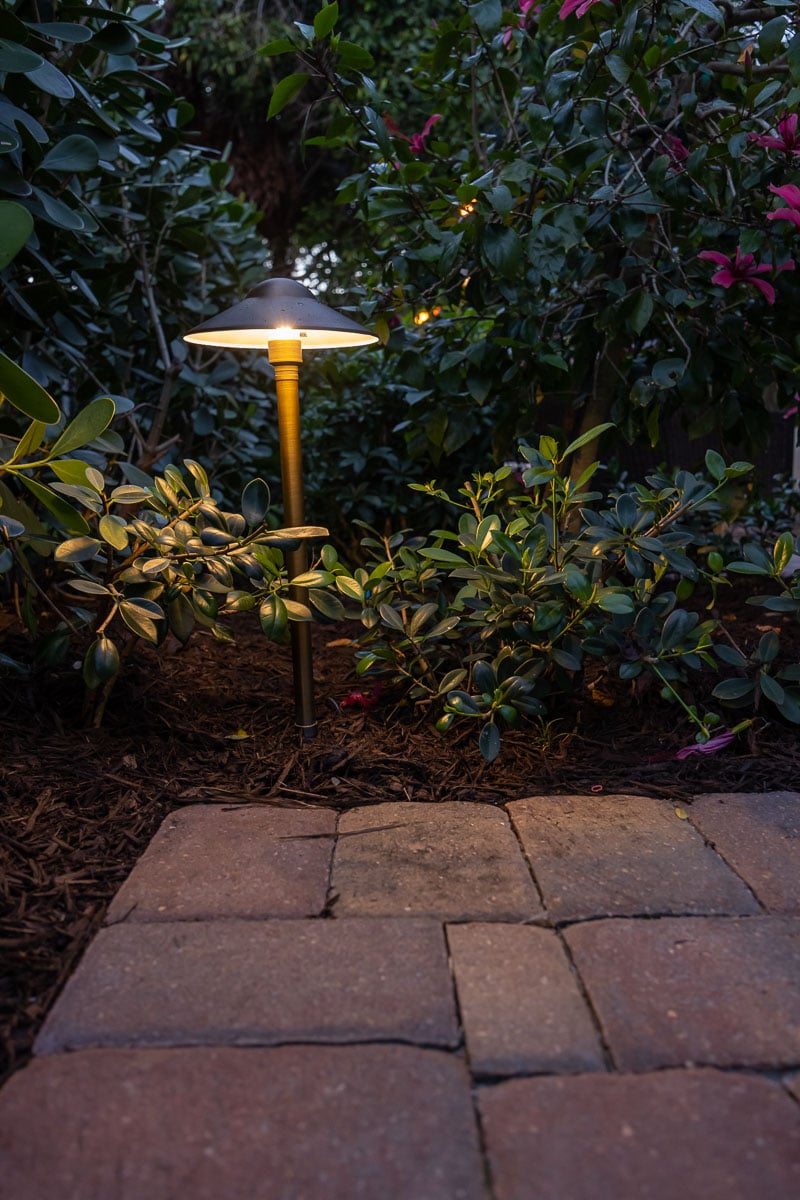 7. It's Amazing Outside at Night — Get Out There!
One of the best things professional landscape lighting design can do for you is extend your enjoyable time outdoors.

Feel like grilling steaks at 9 p.m. because you were so tired after work you only had the energy for a bowl of Captain Crunch for dinner? Get out there! Your grill area is perfectly lit.

It's dark by the time you get home so you heave a dramatic sigh and settle in on the couch to watch the cat hack up a hairball?

Not if your outdoor lighting design illuminates an inviting patio with festive bistro lights surrounded by your favorite plants, beautiful in soft washes of light. Or a cozy pergola strung with twinkling lights set up for cocktails for two.

Great landscape lighting changes everything.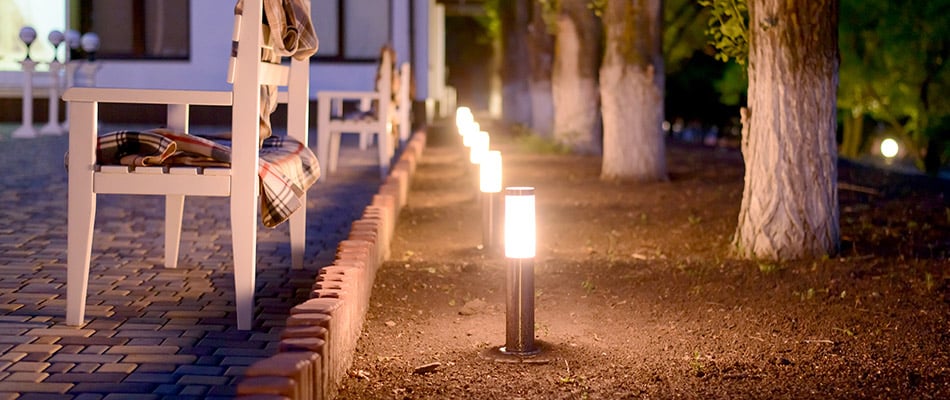 Ready for Expert Sarasota Landscape Lighting Design? Talk to Us
This bears repeating: Great landscape lighting changes everything.
Get started by chatting with one of our landscape designers, who are happy to help you figure it all out.

Give us a call today! Our team of Sarasota designers will help you create the perfect wow-worthy outdoor lighting for your backyard or vacation rental property.