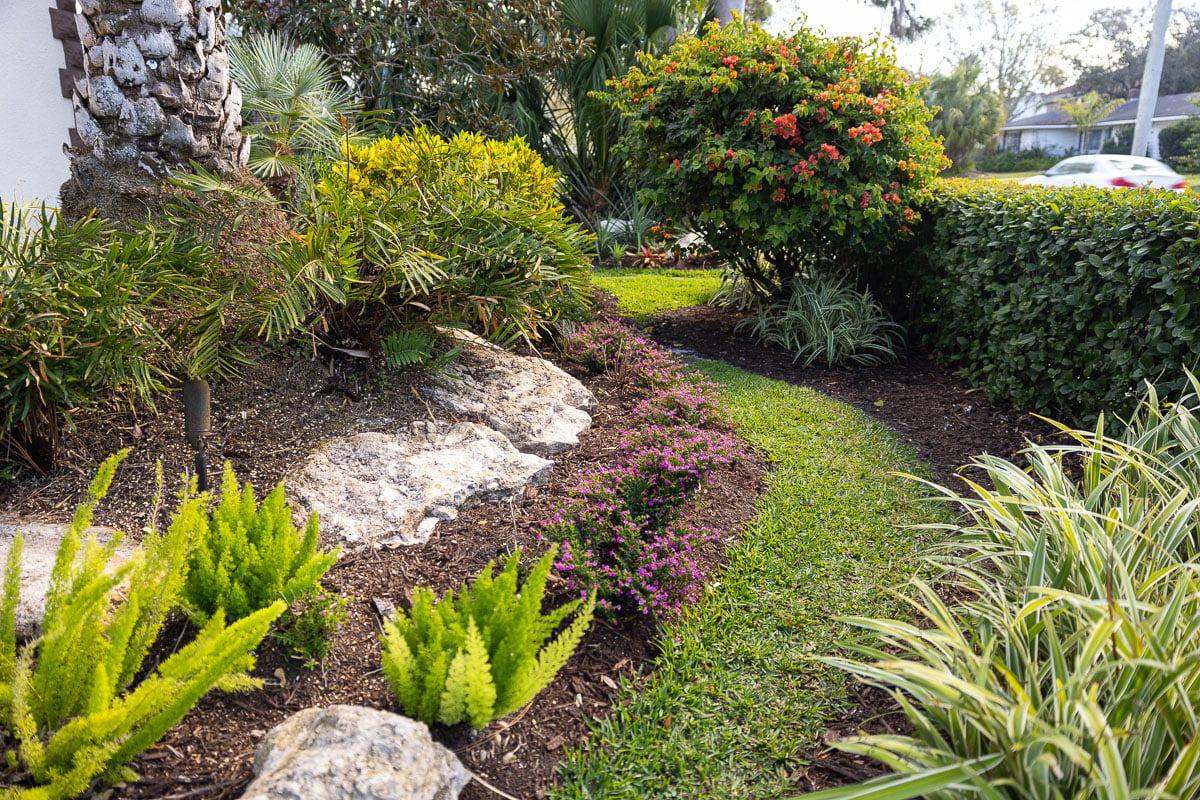 A Review of the 3 Top Landscaping Companies in Sarasota
If you think your outdoor projects are a list that never ends, wait until you see what a Google search for 'landscapers near me' looks like.

Knowing where to start can be daunting. Knowing who to trust with your outdoor spaces might feel like a leap of faith.

We understand that feeling. We're here to help our clients navigate the tricky questions about new outdoor living spaces. And if you're not yet a client, we still want to help you make the best choice for your Sarasota landscaping needs.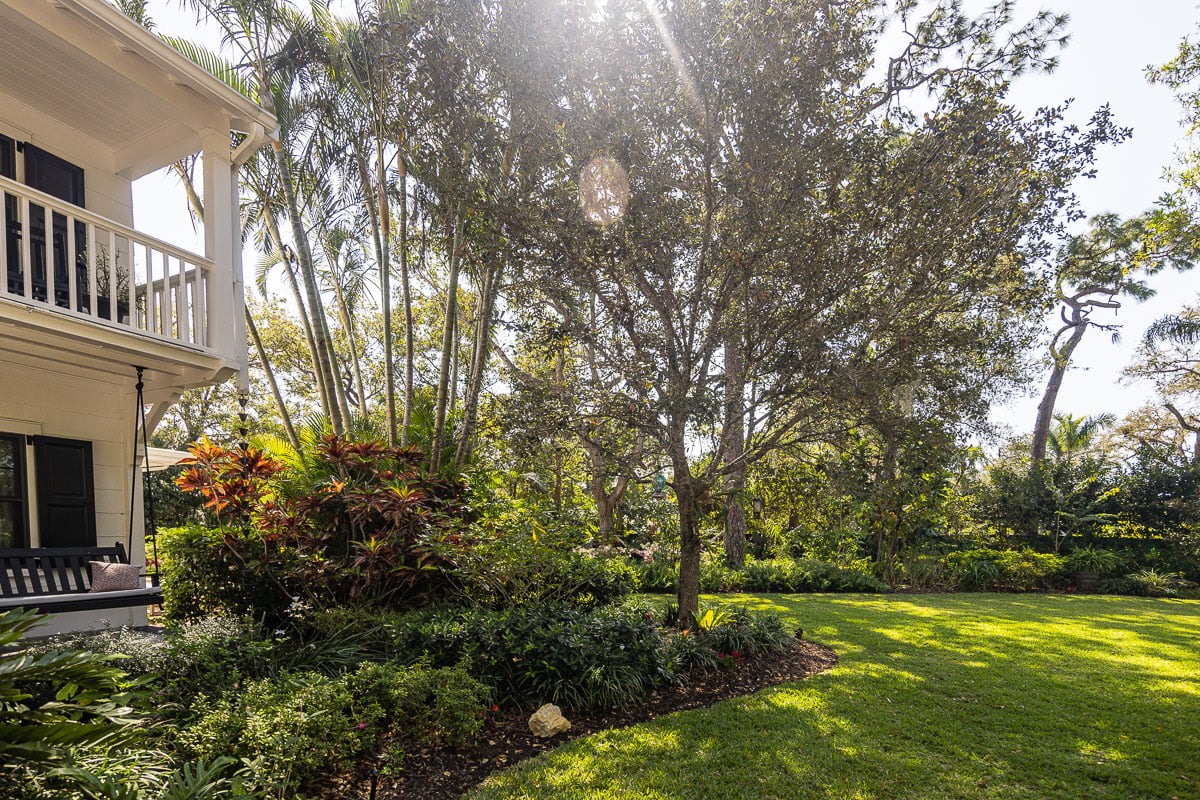 You may have your choice of landscapers. However, few of them can say they provide start-to-finish care for your new landscapes. Check out our list of the best full-service landscaping companies in Sarasota, and let us help you get started on your next outdoor living project.
Grant's Gardens
Google Reviews | 23 Reviews for 4.0 Stars

Full-service landscaping is a long-term commitment. Grant's Gardens in Sarasota, Florida has been working with customers since 2000, offering design, installation, maintenance, irrigation and commercial landscaping services.
Hazeltine Nurseries
Google Reviews | 60 Reviews for 3.9 Stars

Hazeltine Nurseries has worked with clients in the Sarasota area since 1983, providing design/build, maintenance, irrigation and outdoor lighting services. And for true start-to-finish care, they source plant material from their own 90-acre nursery.
Tropical Gardens
Google Reviews | 52 Reviews for 4.7 Stars

Like our closest competitors, Tropical Gardens' full-service nature is meant to provide the best in caring for your landscapes. After all, who better to tend to the long-term maintenance of your gardens and hardscapes than the designers and builders who installed them in the first place?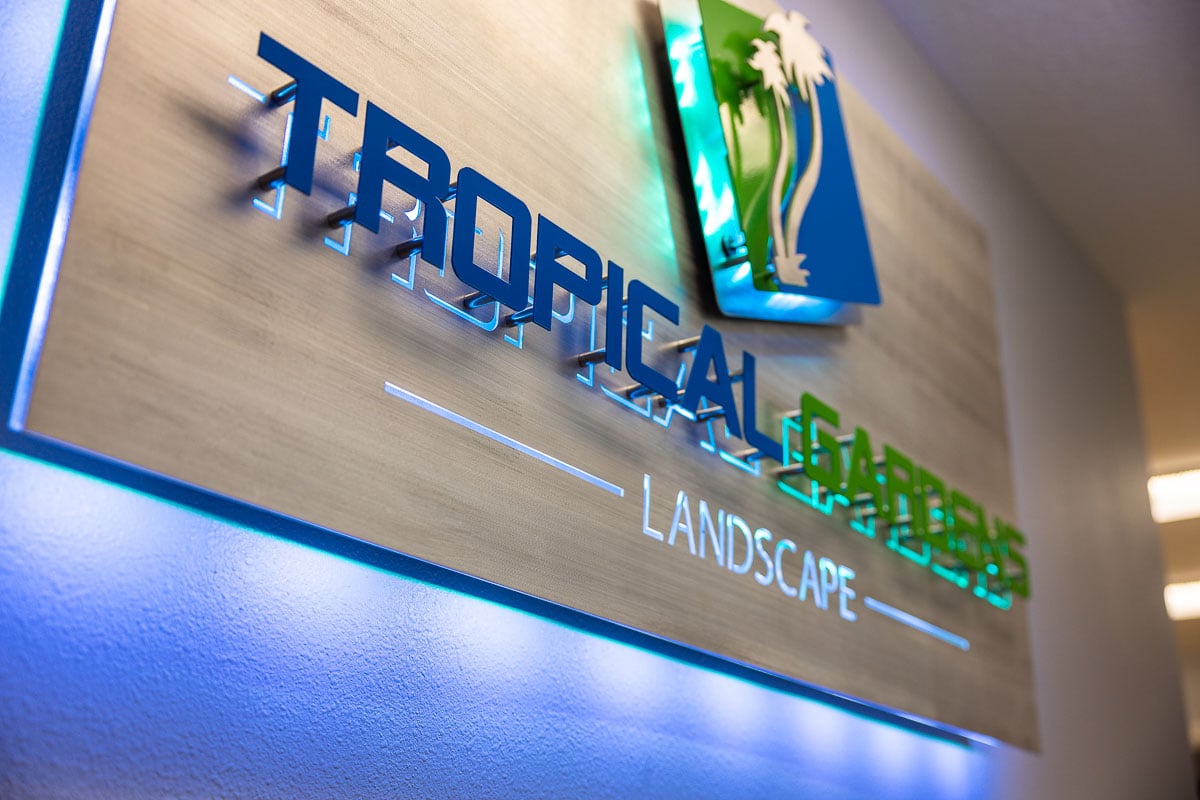 As you search, remember your short-term expectations and long-term goals - can your Sarasota landscaping provider picture your backyard as the same private getaway you've always had in mind?

Here's what sets us apart from the competition.
We Believe Happy Employees are the Best Employees

Our clients trust us to provide custom getaways in their own backyard gardens, and at no small investment on their part. We can't count ourselves among the best landscaping companies in Sarasota without getting the best from our team members. That's why we focus on the happiness of not just our clients, but our staff, too.

If you've spoken to a contractor in any field lately, you've probably heard about the trouble they have in recruiting and retaining a steady workforce. You also know that often means compromises in your service are made as teams scramble to get their work done.

Tropical Gardens has a steady, tenured and happy team, and that's by design. We believe that if our crews are happy and love their work, you'll love the work they provide for you.

A steady workforce also means our residential and commercial maintenance clients will come to know the teams who service their homes and businesses on a regular schedule. Our teams will be experts with the details of your property, and you'll be familiar with the men and women who care for it.

We believe that good work cannot come from team members who don't love what they do. We take care of our crews to make sure your Sarasota landscaping projects are in the best hands.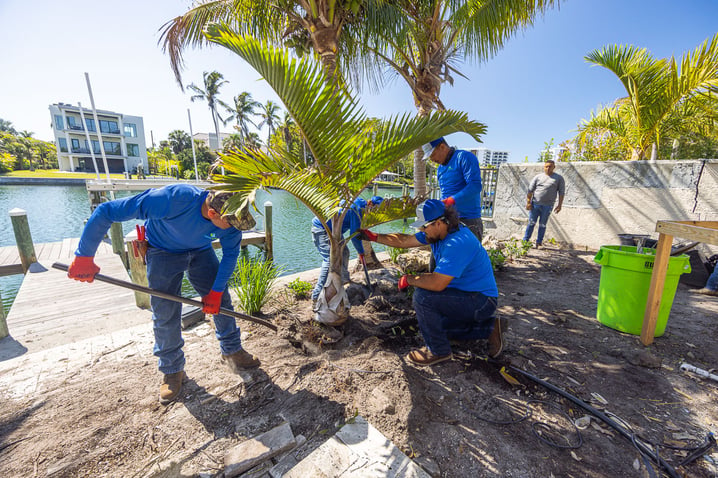 We Dedicate Account Managers to Every Project
This may sound like common sense, but is rarer than you think.

We put our accounts in the hands of dedicated Account Managers, who work to communicate deadlines, expectations and goals between our clients and our crews. Our Account Managers are familiar with the people and properties under their umbrella, and offer clients the thoughtful and timely communication we're known for.

While this is a standard feature of commercial landscaping, residential clients often find themselves chasing after the designers or account managers who installed their landscapes in the first place.

Not at Tropical Gardens.

We make sure that all of our residential maintenance clients receive the same attention and communication as our commercial accounts. That means we're able to head off problems before they arise, and our clients never have to navigate layers of contacts to get things done.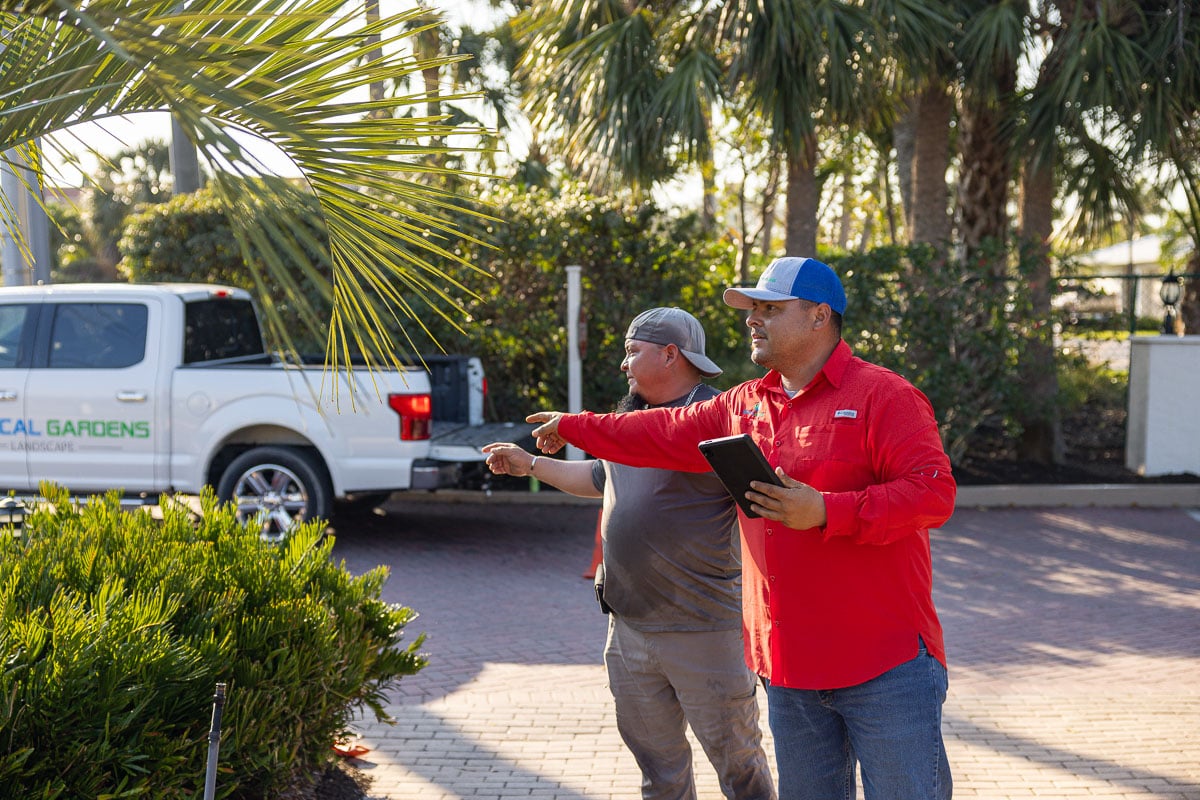 We Believe Great Landscapes are Long-Term Projects
As your landscapes grow, your landscaping needs grow and change with them. We believe that the best long-term care comes from the professionals who were there at the beginning.

That means we want to develop long-term relationships with our clients, who can trust us to provide great landscape care from year one to year 20.

Like our customers, we're homeowners. We understand the difference between a company that chases profits and one that seeks to build relationships. And we believe a good relationship with your Sarasota landscaper can only come from honesty and communication.

Our design & build teams provide hardscapes and backyard gardens that are tailored to Sarasota's unique climate and to your specific goals. And because we know who will be taking care of your outdoor living spaces after they're installed, we can start your project with a long-term vision in mind.

Similarly, our maintenance clients know that our landscape care is reliable, because our teams are reliable - the same team providing consistent landscape care, at the same time, on the same day of the week.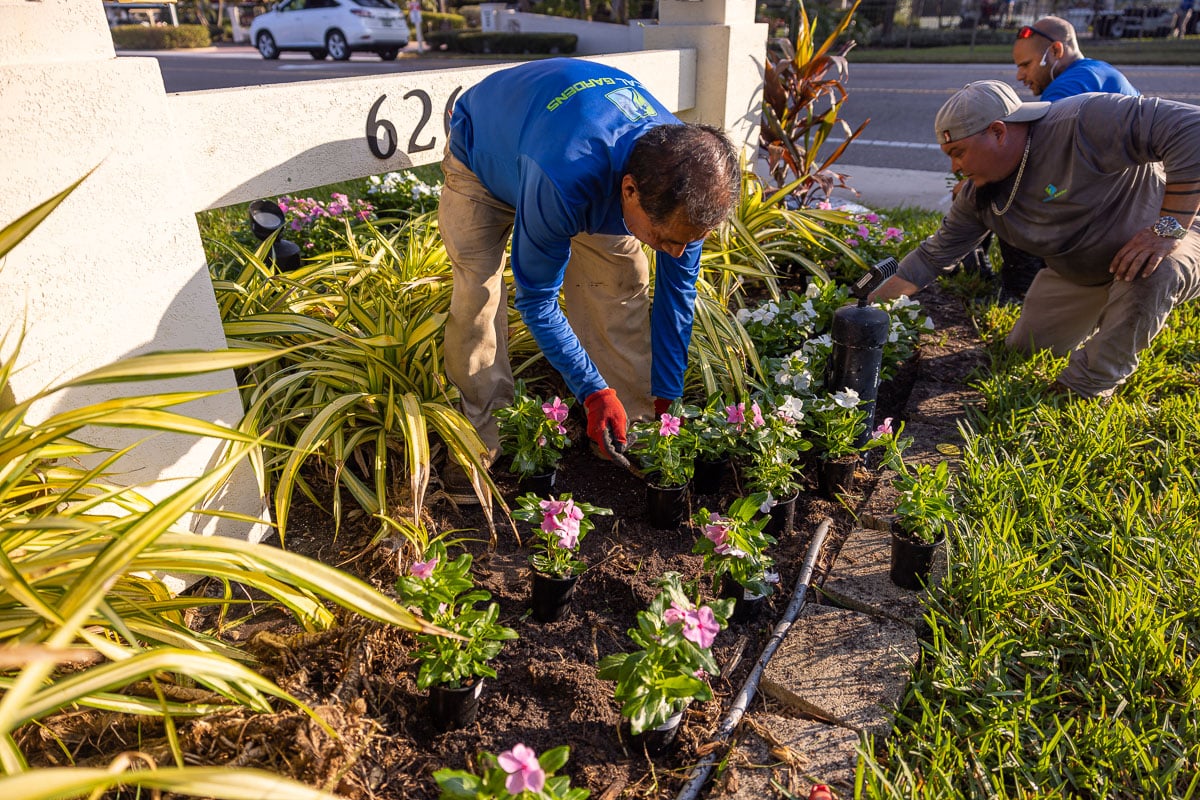 Choosing the Right Full-Service Landscaping Company in Sarasota
Trusting your home to a contractor is no small task. As you search for the right full-service Sarasota landscapers, consider your needs in the short-term and your goals for the future.

Like any home project, your landscapes will change as they age. We know how to provide long-term care for your gardens because we design them with the big picture in mind. And with a dedicated and happy staff to lean on, we're confident that you'll want to turn your new Sarasota landscape into a long-term business relationship with us.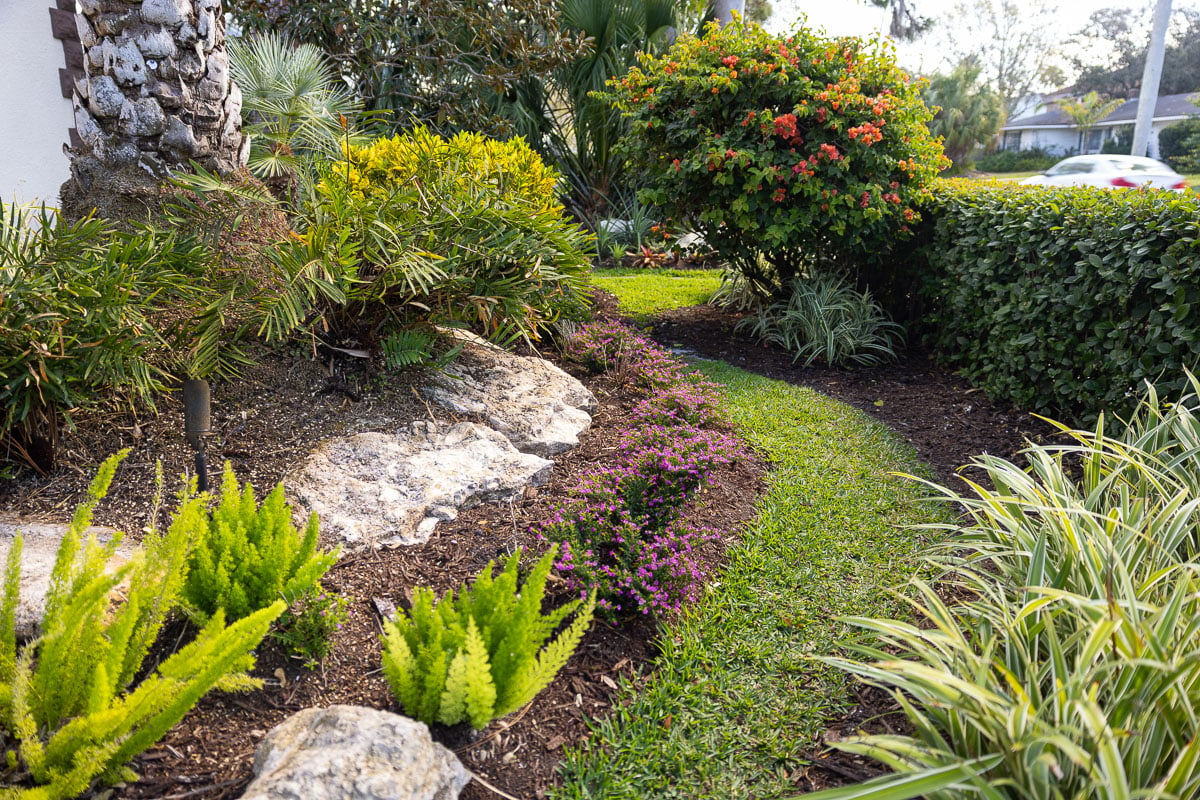 To work with a landscape team that can help bring your outdoor visions to life, get in touch today. Together, our range of full-service landscape services will help you answer the too-many-contractors problem while turning your Sarasota backyard into a private garden you'll never want to leave.