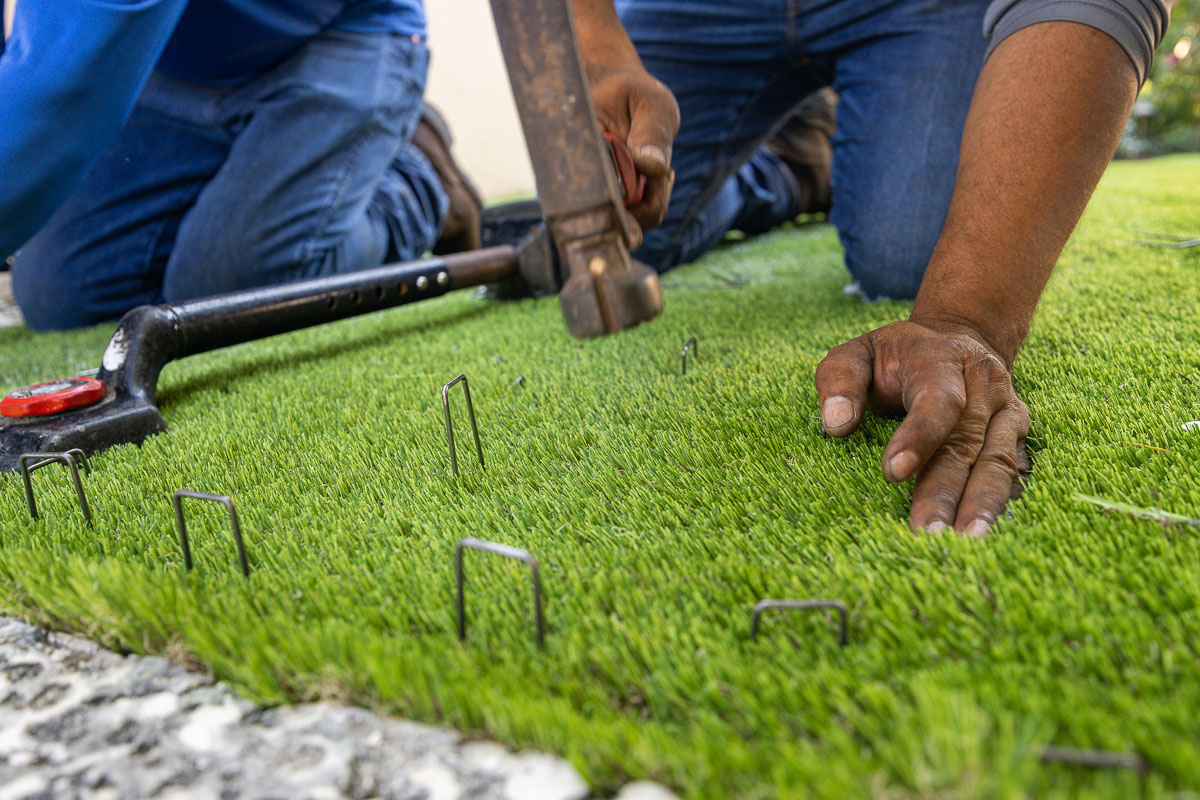 Should You Be Hopping on the Artificial Turf Trend for Your Home?
Artificial turf is made from synthetic fibers to mimic a lush, green lawn. It provides the benefit of having a green lawn year-round without requiring nearly as much work as natural grass. Say goodbye to weekly mowing, fertilization, lawn insects, and lawn disease!
As with most things, artificial turf comes with some downsides when compared to natural grass, so it is important to familiarize yourself with the pros and cons before deciding if synthetic grass is right for you, your lifestyle, and your property. Continue reading below to find out more!
---
What is artificial turf?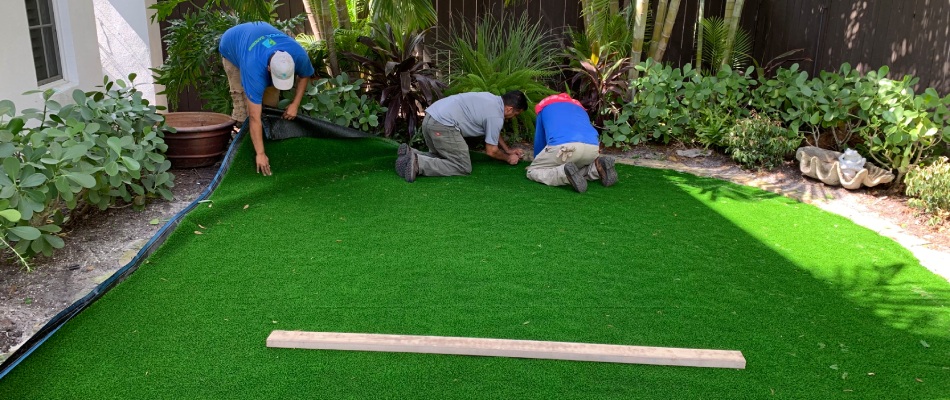 Artificial turf is made from plastic, synthetic fibers that look just like real grass. It is manufactured similarly to a carpet, with a hard backing and fibers that are machine-stitched onto it. In recent years, its manufacturing process has made tremendous progress in making synthetic grass look as natural as possible.
For years, artificial turf has popularly been used for sports fields. However, recently, many homeowners are starting to recognize the benefits of using synthetic grass for their own properties.
---
Artificial turf is low-maintenance, long-lasting, and much more!
With artificial turf, you eliminate the hard work of having to upkeep your lawn. Artificial grass is versatile and will go well in any outdoor area, so it is a great option for your residential property. This turf type is a viable alternative to traditional grass and is great for yards, playgrounds, and so much more. With artificial turf, you will be able to enjoy hosting your friends and family without having to worry about if your lawn looks good enough. With artificial turf, it always will!
Artificial turf is a great addition to any property because it is:
Green year-round
Long-lasting - you won't need to worry about replacing it any time soon
A high-quality alternative to turf grass
Low-maintenance - you won't have to mow it
Easy to clean and maintain
With just a little bit of maintenance, artificial turf is designed to last for more than 10 years!
---
Are there any downsides to installing artificial turf for your home?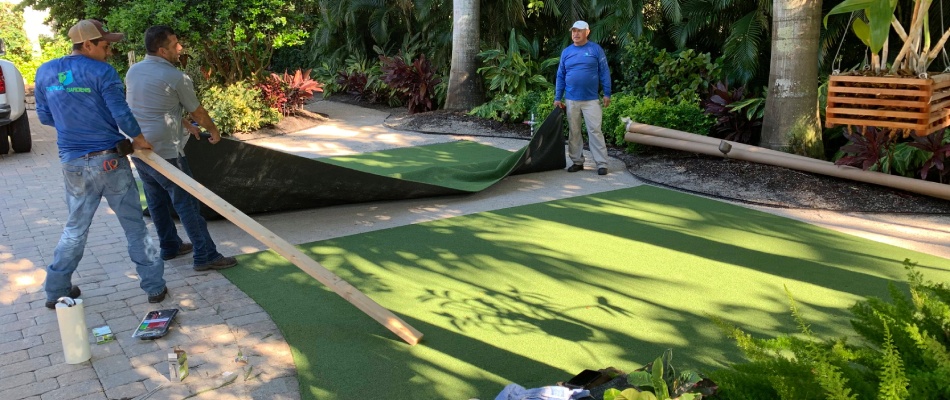 Artificial turf is great for many reasons, however, as with many things, there are always a few downsides to consider. It is worth mentioning that not all artificial turf is created equal. Some varieties are made cheaply and will not keep the same quality over time. To avoid installing cheap artificial turf, make sure you are working with a company like ours that can answer all of your questions and provide you with long-lasting artificial turf.
Another thing to consider is that synthetic turf tends to hold more heat than natural grass. This means that you and your guests must be careful during the summertime because artificial turf can feel hot under your bare feet! Lastly, artificial turf can melt, so we suggest keeping your grills on a patio where hot charcoals won't fall onto the grass.
---
Ready to have artificial turf installed on your property? Give us a call!
Now that you have been able to weigh the pros and the cons when it comes to artificial turf, are you ready to schedule? We hope so! Say goodbye to mowing every week and worrying about lawn diseases and insect infestations! Artificial turf will provide you with an extremely low-maintenance, long-lasting lawn.
Our specialists are highly trained and experienced in installing artificial turf for properties of all types, including residential, commercial, and HOAs. If your property is in Sarasota, Siesta Key, Longboat Key, Lido Key, or a nearby city in Florida, we're available to install high-quality artificial turf on your property. Call us today at (941) 993-2442 to schedule!