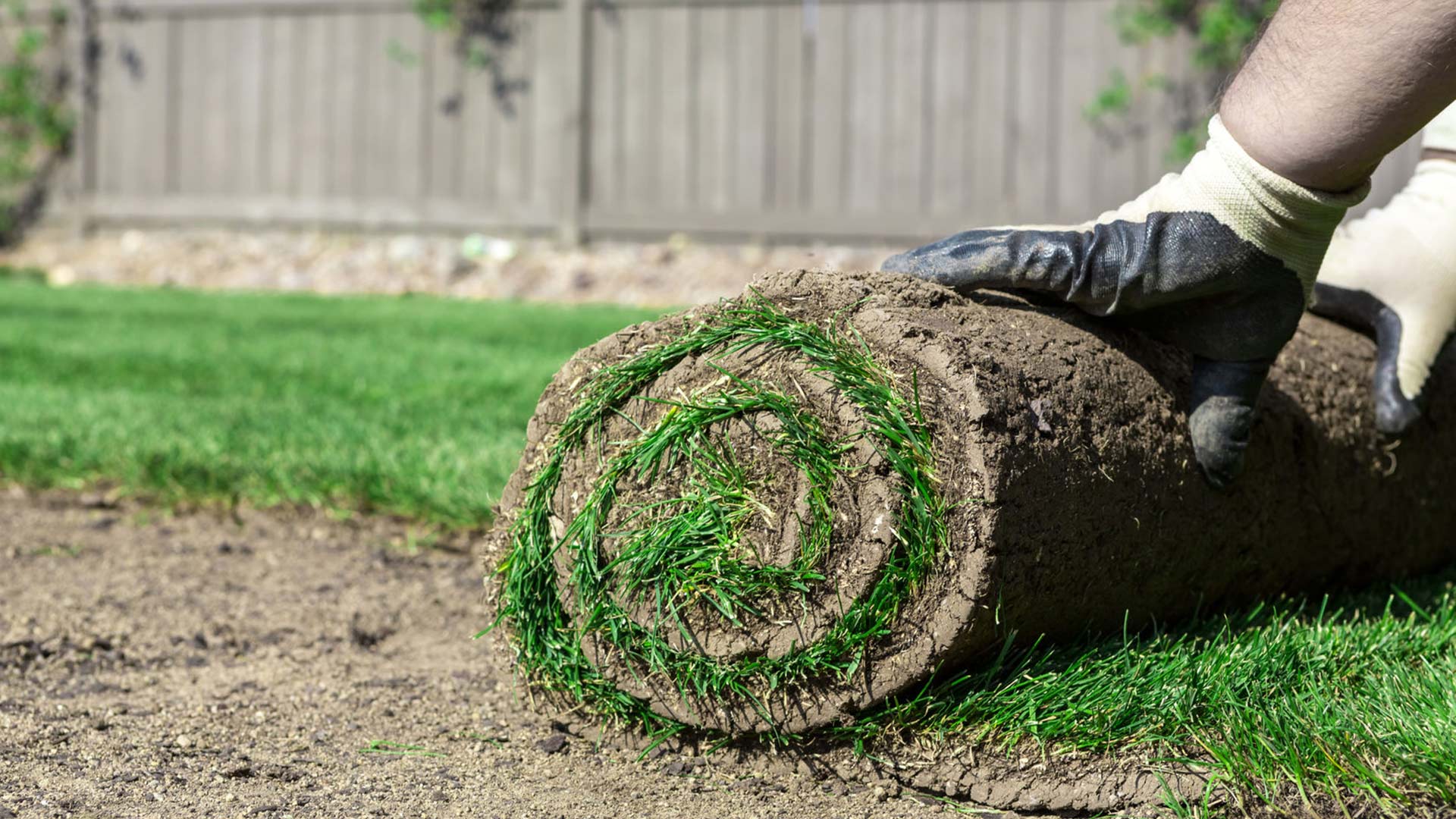 Sod vs. Artificial Turf: Which is Better for My Sarasota Yard?
As Sarasota homeowners know, the Florida climate is unlike anything else in the United States. Near-tropical weather means our landscapes have different needs - and different opportunities - than anywhere else in the country.

The great, green lawn is a staple of the American landscape. However, keeping your lawn green and healthy isn't just a project, but a program. Lawns need ongoing and targeted care to provide the great green spaces we dream of.

In Sarasota and the rest of Florida, that means getting creative. Even though our sandy soils prevent typical turf grasses from taking root, sod installations and artificial turf are two great ways to create green lawn spaces.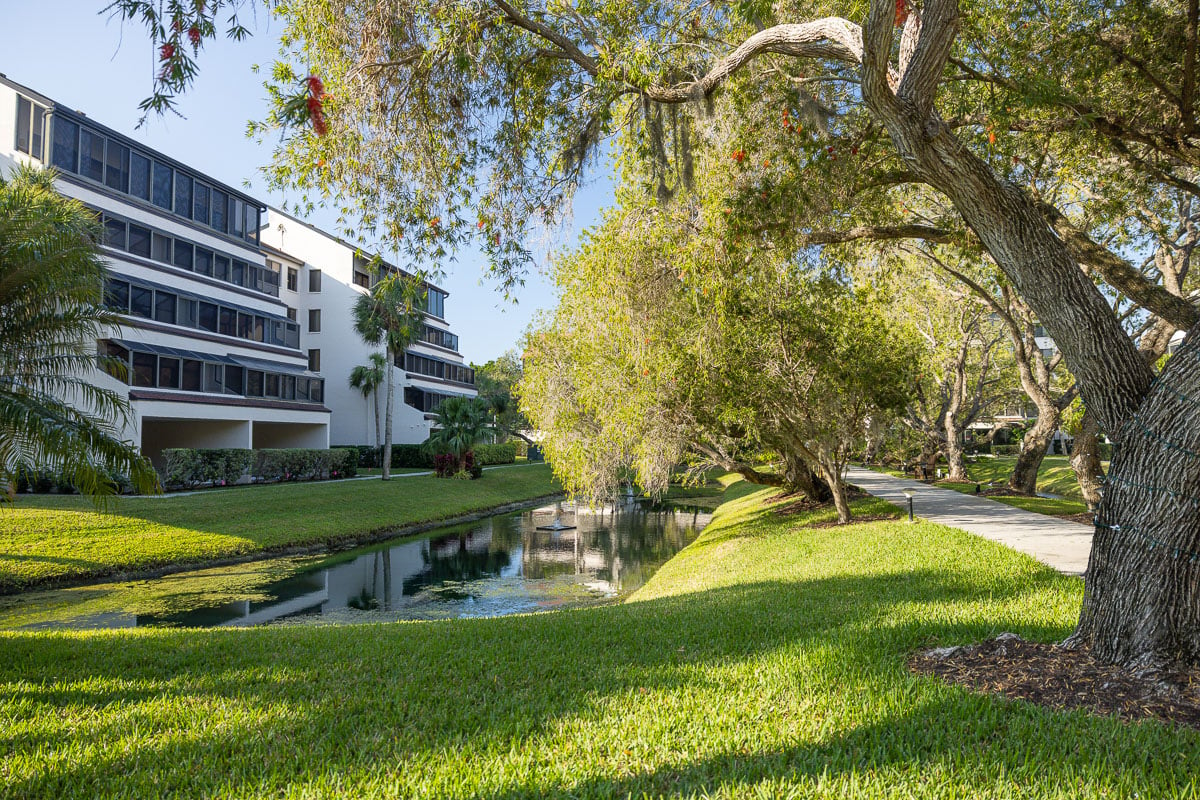 If you're waging the battle of sod vs artificial turf in your backyard, consider that each has its pros and cons. Choosing between the two comes down to how you plan to use your outdoor spaces.
1. Sod Pro: A Living Organism for Year-Round Use
When considering artificial turf vs sod, remove maintenance and cost from the equation and picture yourself in the backyard you dream of.

If you see a space where the kids can play, the dog can run and friends can gather throughout the day, you're probably envisioning a sod installation.

Artificial grass is great if long-term maintenance (or lack thereof) is the goal. However, unlike sod, these manufactured products do not improve the organic profile of your yard and can cook in sunny Sarasota afternoons.

Like all turf, sod keeps green areas cooler than artificial grass products. It can absorb water and control runoff, and provides a soft landing for the kids and pets who will make the most use of it.

Furthermore, full-scale sod installations and maintenance programs are one of the only ways to control weeds in Sarasota.

Done properly, sod installations replace the weedy, thin spaces that naturally occur in our sandy soils. And while maintenance is a going concern, a full lawn is a great natural weedblock of its own.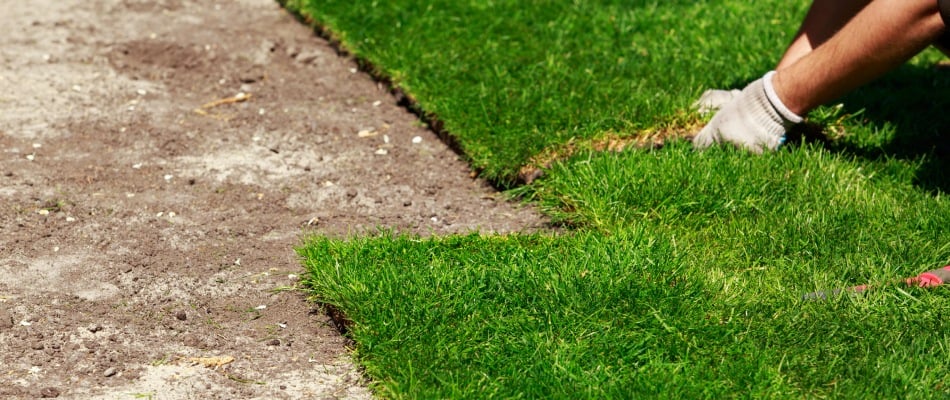 2. Sod Con: Maintenance, Maintenance, Maintenance
It can be argued that the great green lawn is an unnatural state anywhere in the country. Take a walk through the woods, and the next naturally-occurring monoculture lawn you encounter will be the world's first.

Keeping these manicured lawns in an 'acceptable' state requires constant mowing and maintenance. This goes double in Sarasota, where turfgrasses do not grow from seed and sod installations require intense inputs to remain healthy and appealing.

Because of Sarasota's naturally sandy soil profile, fertilization and weed control is the only way to feed sod appropriately. Applied incorrectly, these chemicals can leach into waterways and have profound effects on natural areas, to say nothing of their cost.

And because our native soils drain quickly and rainfall tends to be heavy and infrequent, targeted watering considerations must be part of any sod installation and maintenance program.

This is to say nothing of mowing season, which does not come to an end in Florida. Mow programs can require 42-46 cuts a year, or near-weekly mowing from January to December.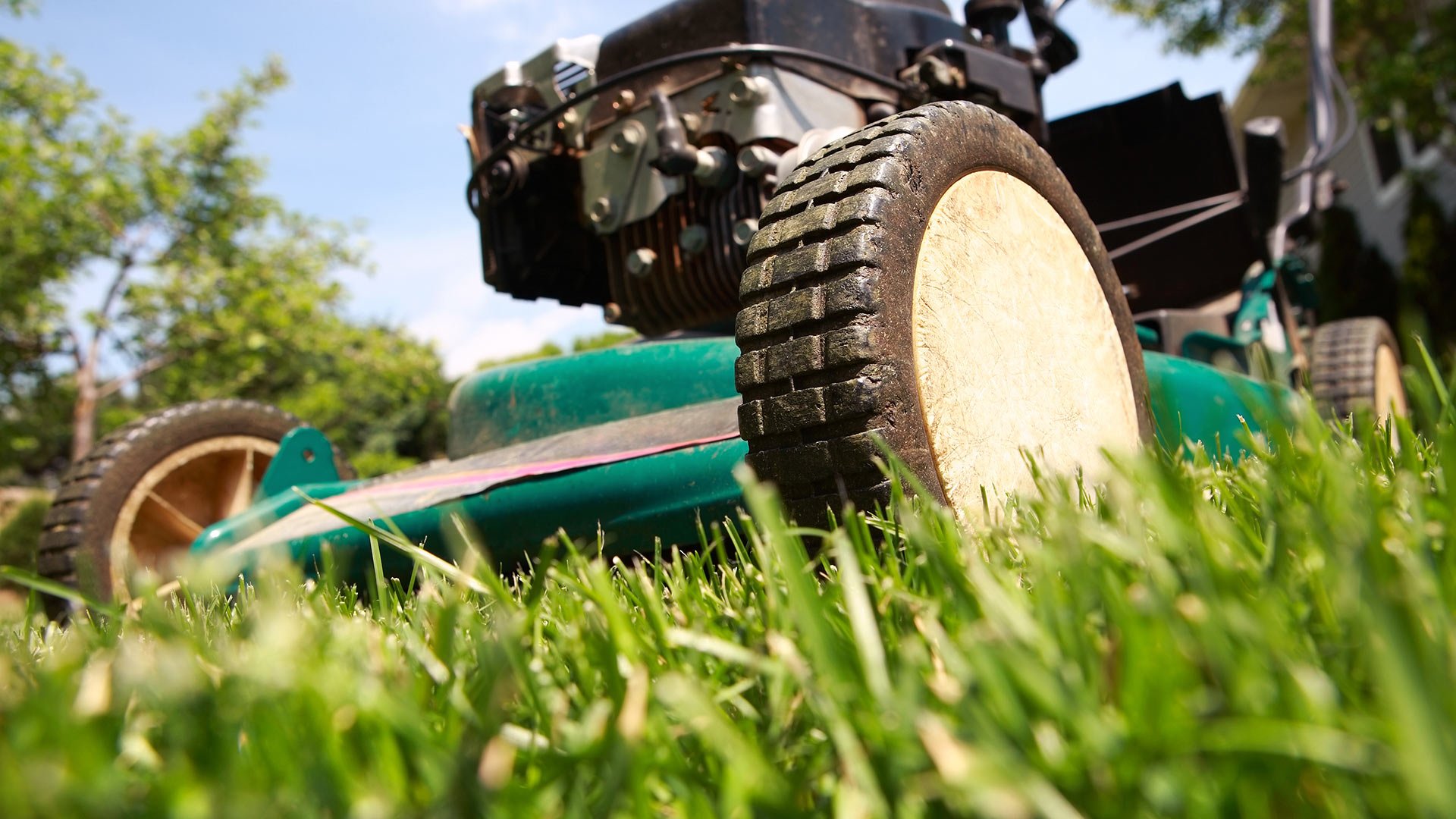 While sod installations have low upfront costs compared to artificial turf, the level of ongoing maintenance they require can become a greater overall expense in time.
3. Artificial Turf Pro: One and Done
The greatest benefit of artificial turf vs sod may be realized as soon as the installation is complete.

Once it's done, it's done.

To call anything in the landscape 'low-maintenance' is a relative matter. Unlike the trees, shrubs and turf that require inputs of one kind or another to look their best, artificial grass is complete the moment your installation crew leaves the job.

That means no watering, no fertilization, no mowing - the chores and costs that come with sod or any turfgrass installation are non-issues with artificial grass.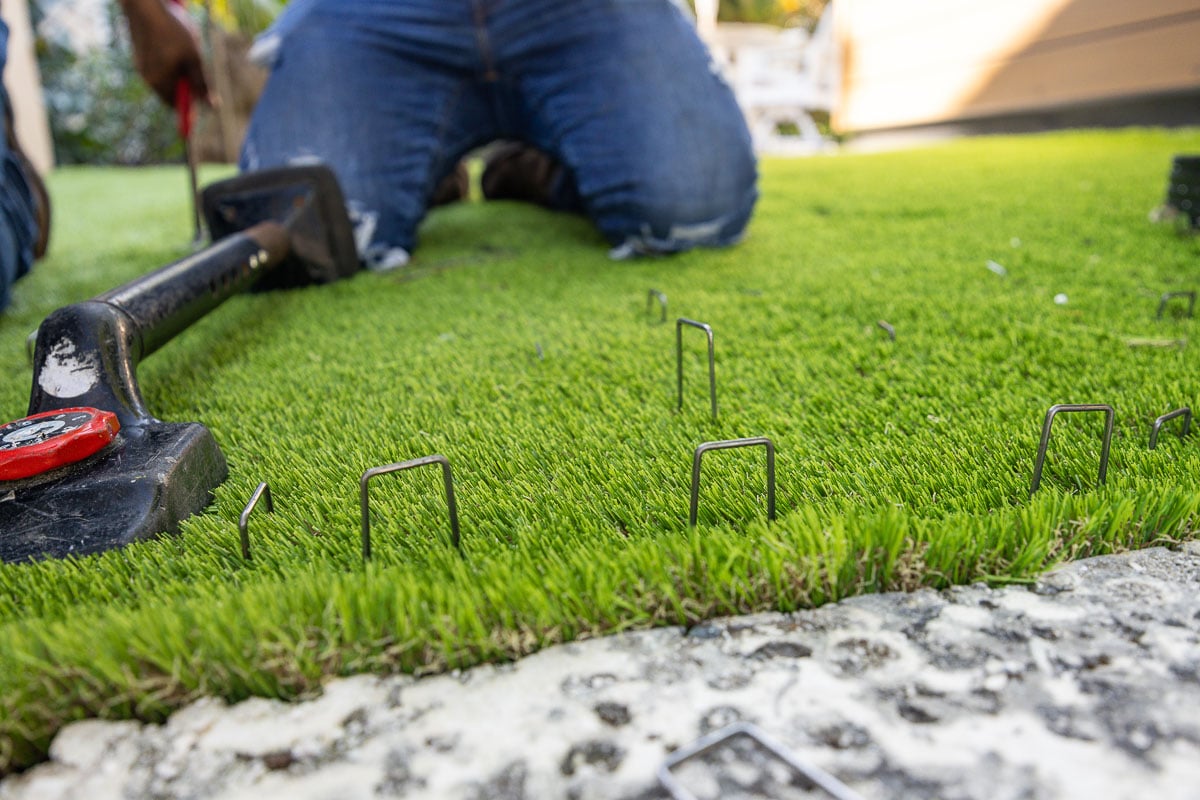 Putting greens are a fabulous attraction for vacation rentals, and a great way to keep the party outside. Artificial turf allows homeowners to install permanent putting areas that require none of the mowing or maintenance of true golf greens.

And as astro turf for yards continues making leaps in product quality and durability, the long-term cost-effectiveness of these installations improves in kind.
4. Artificial Turf Con: Not Quite the Real Thing
For all the maintenance and materials required to keep a Sarasota sod lawn green, homeowners are still left with real grass in their outdoor spaces.

And depending on how you intend to use your backyard, there may be no substitute for the real thing.

Artificial grass is built atop bases of crushed, compacted stone. Water is dispersed instead of collected, and as a result, artificial grass can become hot - especially in Sarasota summers.

To keep things cool, you may find yourself… watering the fake grass.

This unusual maintenance is quite the compromise for a product that often costs four or five times more upfront money to install than even the richest sod programs.

State of the art astro turf products are fuller, softer to the touch and more closely resemble real grass than the green carpets that adorned patios across America in the 1970s. But for those accustomed to the genuine article, the compromises made for low-maintenance artificial turf may be too great to ignore.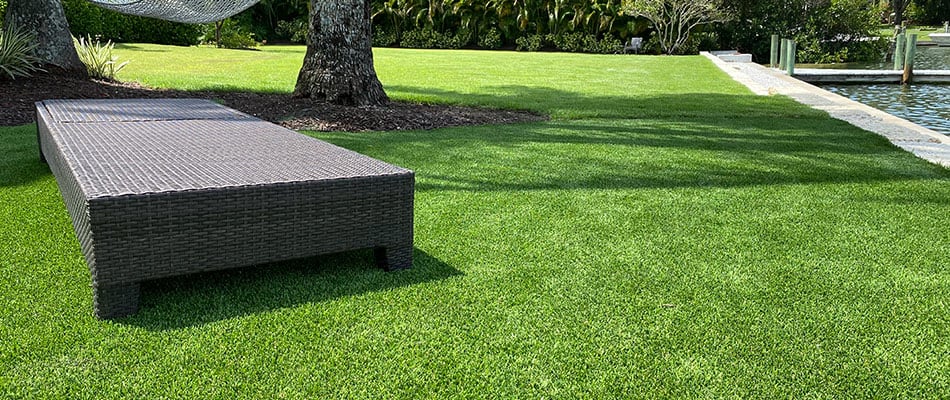 Artificial Turf vs Sod: The Critical Question

Like all outdoor design choices, choosing between artificial turf and sod is best answered by the way you intend to use it.

Whether cost and maintenance are immediate concerns or ongoing problems, each has its drawbacks. Similarly, each has benefits that can suit homeowners and vacation rentals to their tastes.

And, installed selectively, there's nothing stopping you from dropping an artificial putting green in the middle of a great sod backyard.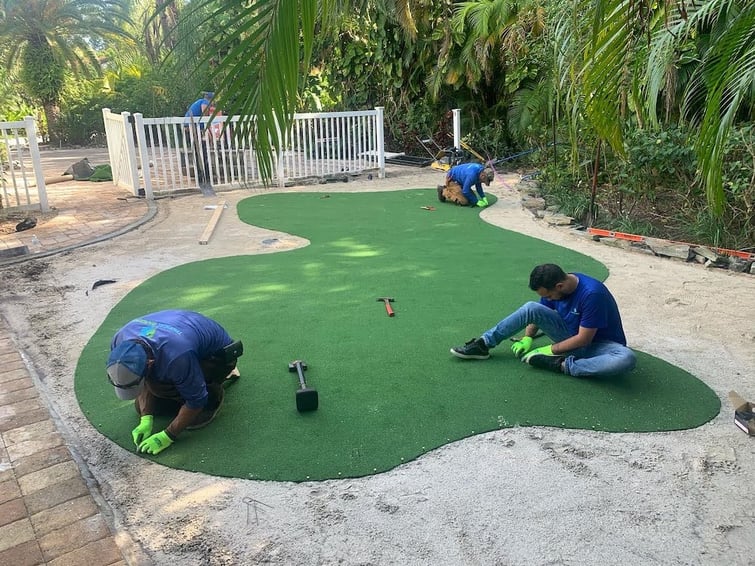 To find out which is right for your Sarasota home, get in touch today. We'll provide a sod or turf program that suits your needs and blends seamlessly into the rest of your outdoor spaces.