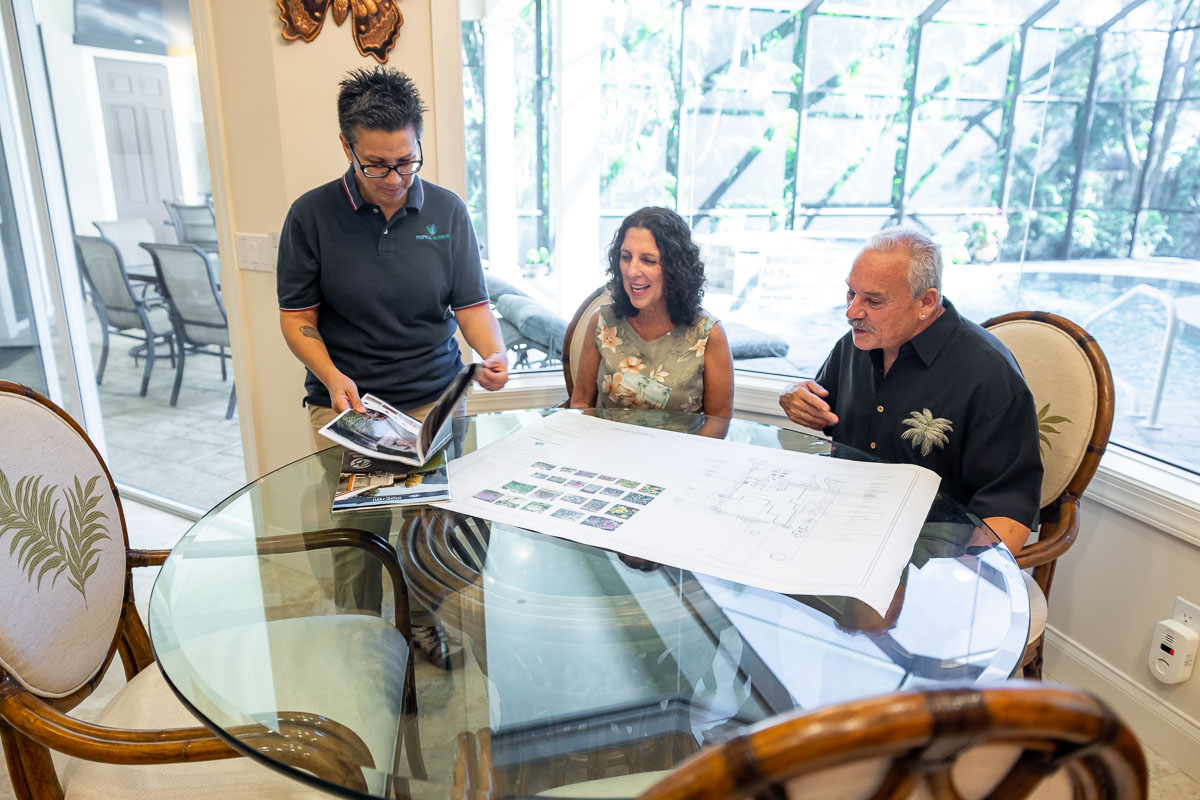 7 Tips for a Great Landscape Design Consultation
Are you 10 minutes late everywhere you go because you stop to take photos of cool palm trees you love?

Can't sleep because your mind is so full of pergolas?

Have you forgotten to eat because you're so busy pinning garden photos on Pinterest?

It's time for a landscape design consultation.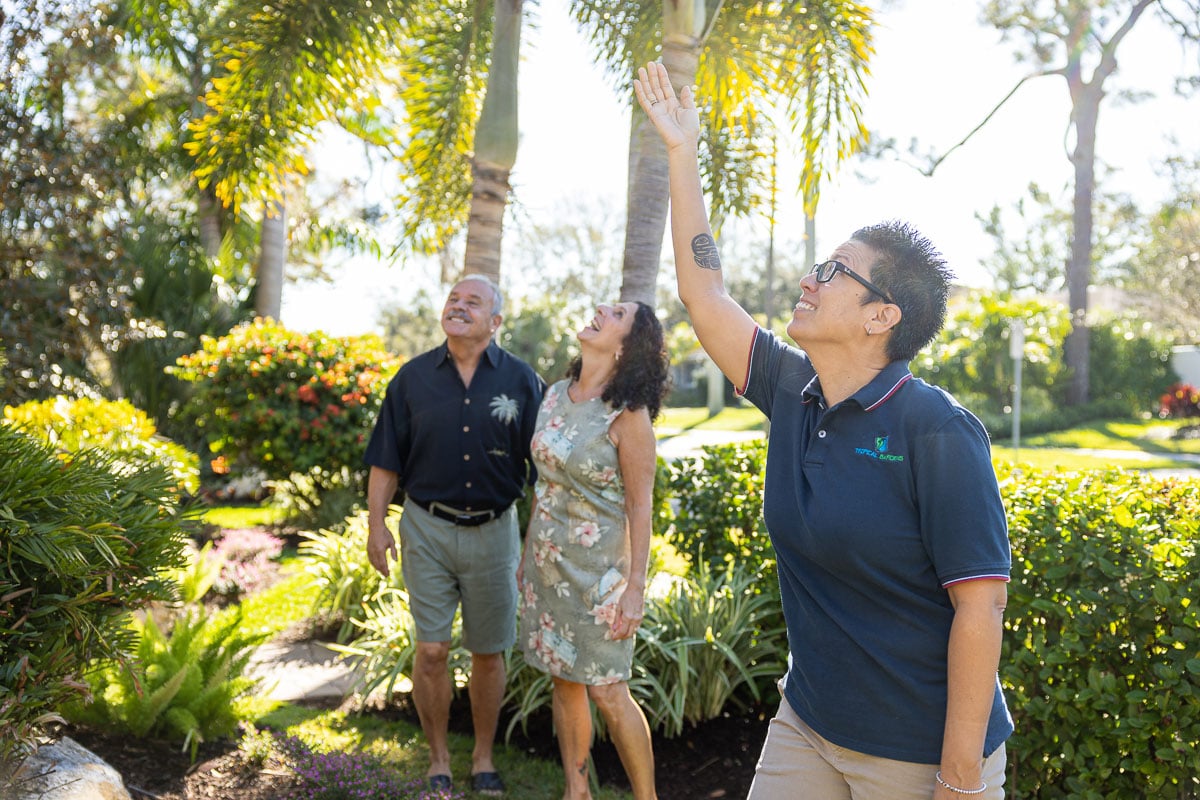 Sounds like you're ready. But before you happily sit down with your landscape designer, check out these landscape design consultation tips:
1. Do Some Homework First

Have some ideas to get started. Need some inspiration? It's all around you.

Take a walk around your neighborhood and snap photos of landscaping ideas you love — and what you don't love.

Or think bigger and stroll around Sarasota's Marie Selby Botanical Gardens and capture ideas that inspire you. A giant-leafed plant here, a bed of bromeliads there.

Have you shopped for patio furniture? Maybe it sounds weird to plan the furniture before you even have the patio, but it actually makes perfect sense.

We don't want to build a 10 by 10 foot patio then find out you're buying a 14 foot L-shaped couch for it. Oops.

Do your furniture shopping first. Write down the measurements and bring them to your landscape design consultation so we can make sure your outdoor space accommodates it.

Yes, it's homework. But it sure beats calculus.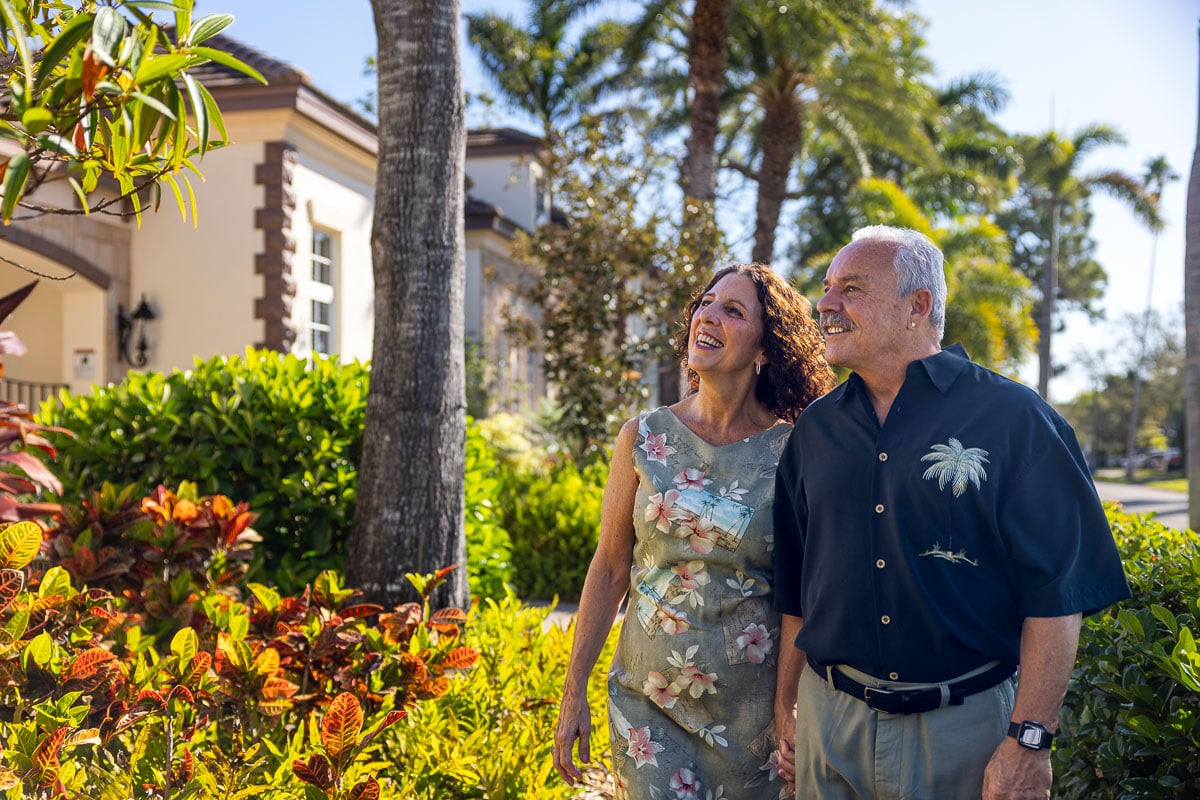 2. Or, Don't Do Any Homework
Want to leave it all in our hands? We've got you. Not everybody is a plant nerd like we are. Maybe you just know you want a tropical paradise in your own backyard. You got it. But…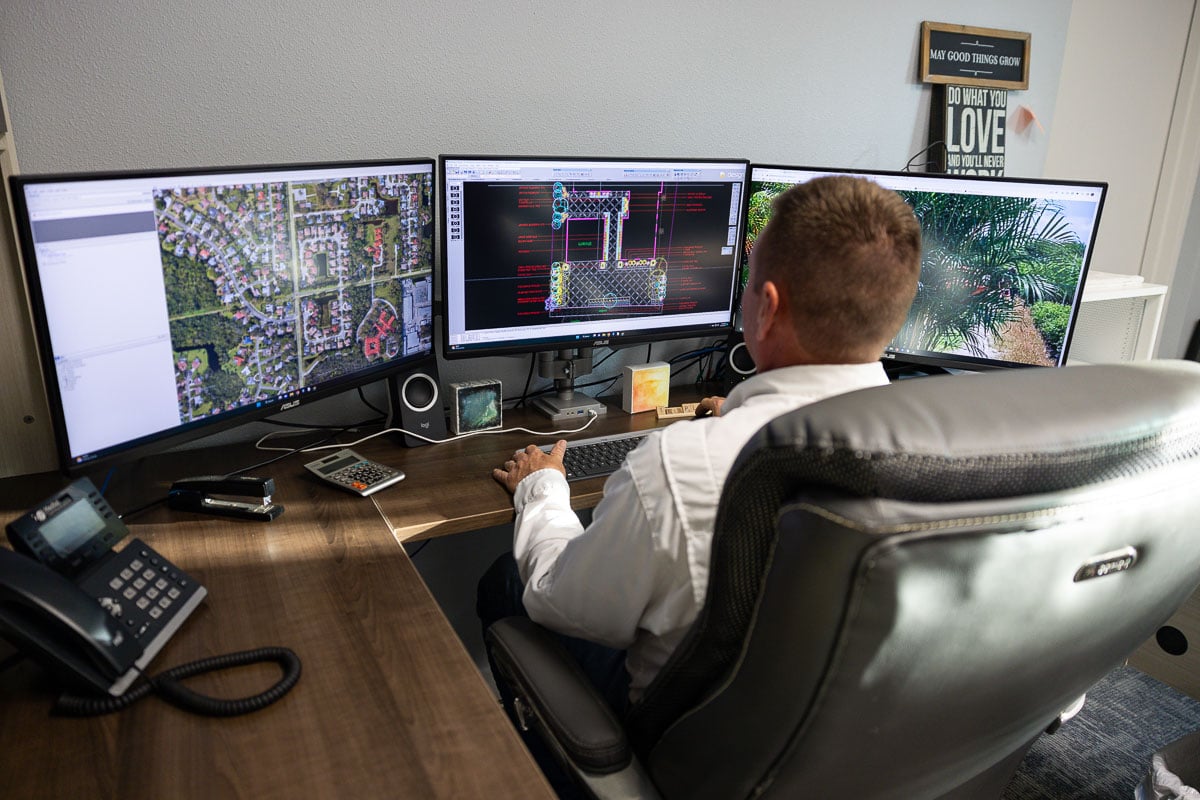 3. Be Ready to Answer Some Questions
Like, quite a few questions. It's how we get to know you and your outdoor lifestyle needs so you'll really love your design.

How will you use the space? Do you do lots of entertaining, or just twice a year when all the family shows up?

Do you have irrigation? (Hint: you need irrigation. It's crucial here in Sarasota for a thriving landscape.)

Want outdoor lighting? Planning a pool? Dreaming of an outdoor kitchen?

What are your favorite colors? What colors don't you like? Boxers or briefs? (Just kidding, that's none of our business.)

Game show contestants answer fewer questions than you will. Be ready.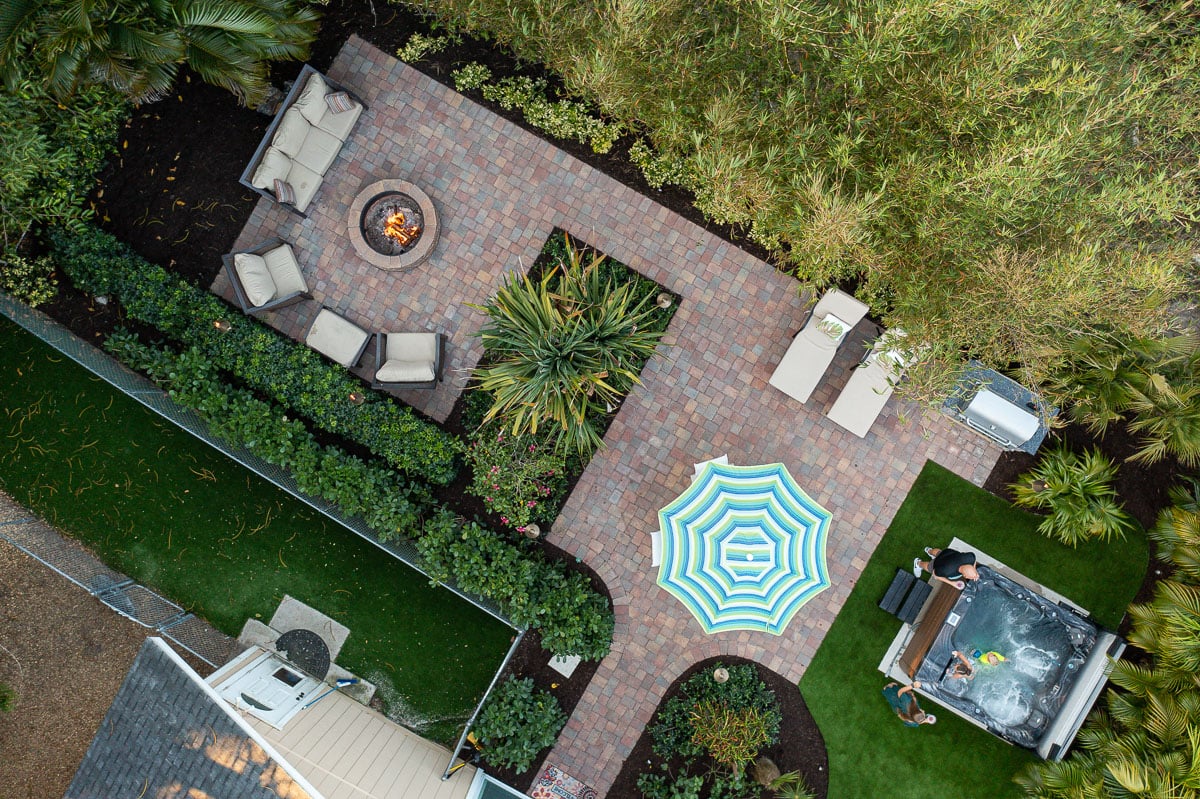 4. Don't Get Hung Up On Budget
Of course, money matters. But don't worry about giving us a budget to work with up front at your landscape design consultation.

That's not how we approach designing a landscape.

If you give us a budget, we have to design around that, potentially leaving out some things you'd really love.

We'll create a design based on the landscape elements you really want.

When you get the plan, everything is itemized. You'll know how much each individual feature costs, from the fire pit to the pergola.

That way you can decide, if needed, what you can live without and what areas are must haves.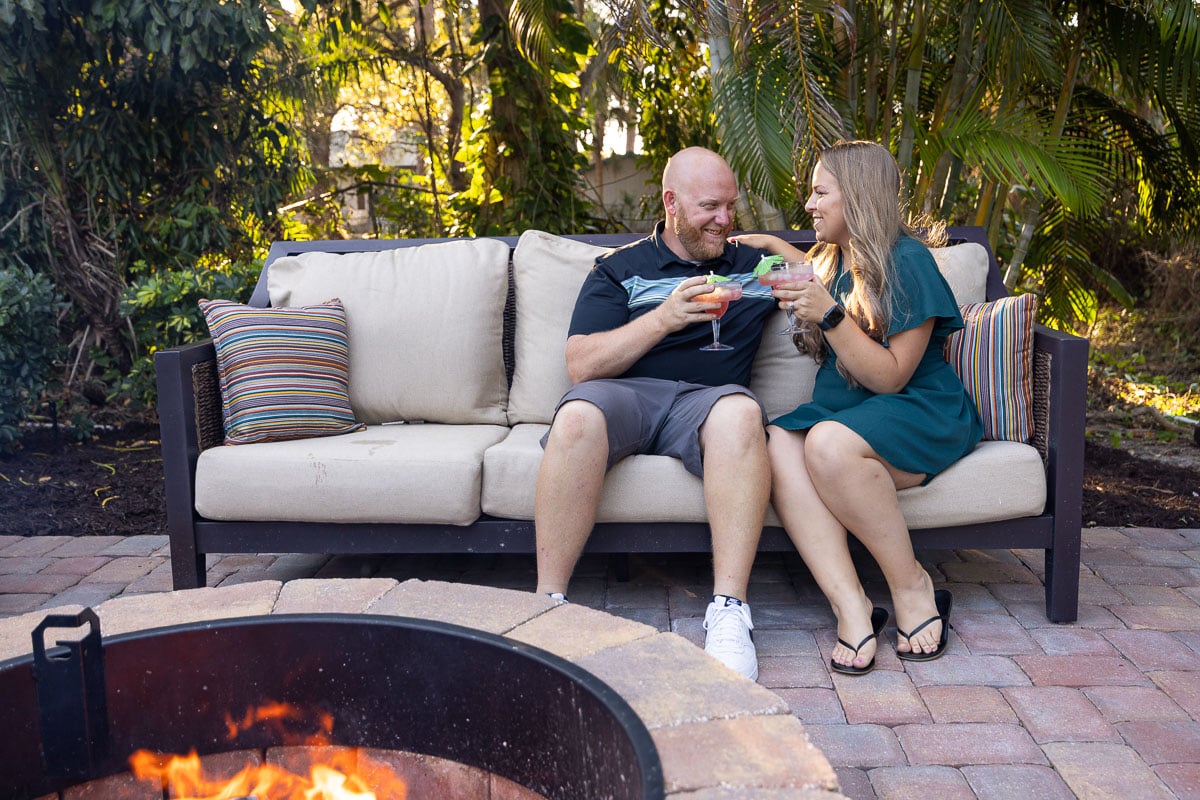 5. Got a Pinterest Board? Please Share
Yes, send us all those pretty pins of gardens filled with flowers, that amazing pergola, the curvy brick walkways, the poolside tropical paradise. It gives us a great sense of what you love in a landscape.
6. List Stuff You Hate
Telling us what you don't like is as important as telling us what you do like.

No red flowers? Got it.

Can't stand spiky plants? No problem.

Have an irrational fear of sunflowers? No judging here.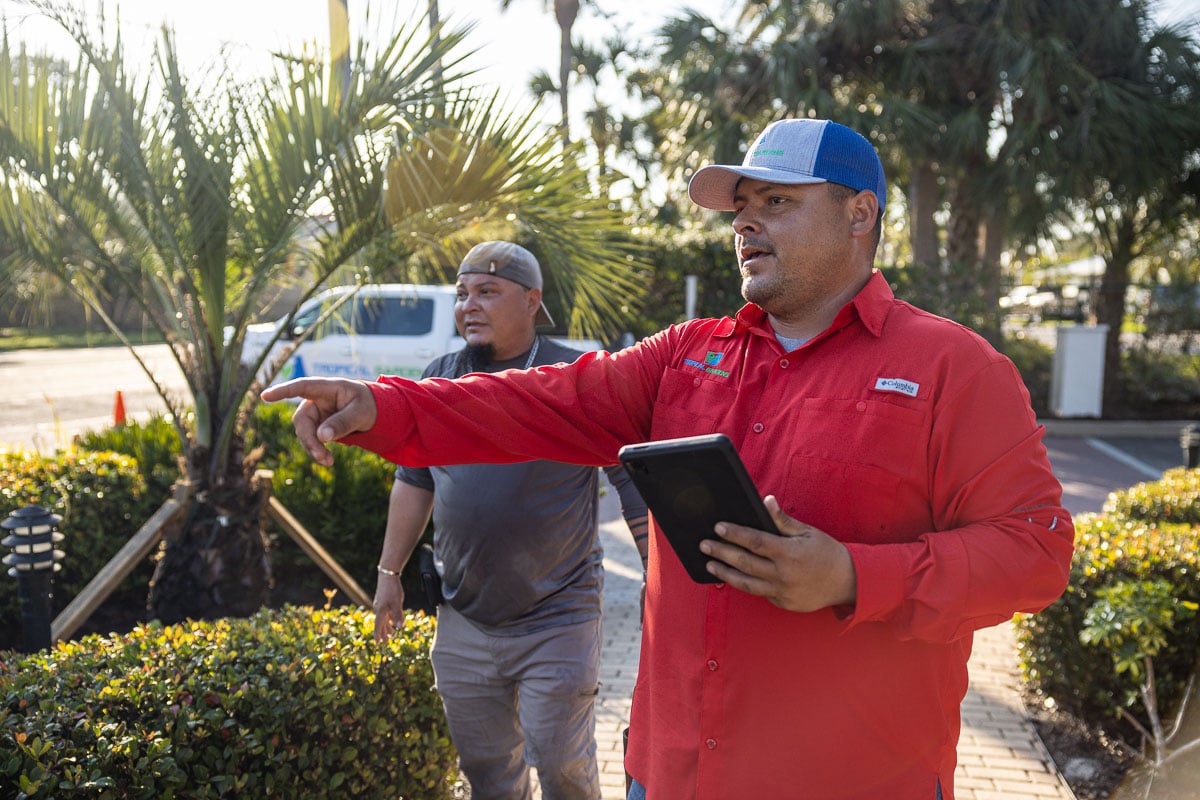 7. Keep an Open Mind at your Landscape Design Meeting
Maybe you're 80% positive of what you want in your new landscape design. Keep that 20% open.

We've got a few tricks up our sleeve. You might discover cool new plants you didn't even know existed. Or a patio plan you didn't think would work, but it will.

This will be fun.
Ready for Your Landscape Design Meeting? Talk to Us

This is pretty exciting stuff, right?

Who doesn't love a meeting filled with possibilities?

Start shopping for patio furniture. Stroll through a garden. Gather those Pinterest ideas.

Let's get started. We'll help you figure it all out.
Give us a call or fill out our form today! Our team of Sarasota designers can't wait to design the perfect outdoor haven for your backyard or vacation rental property.