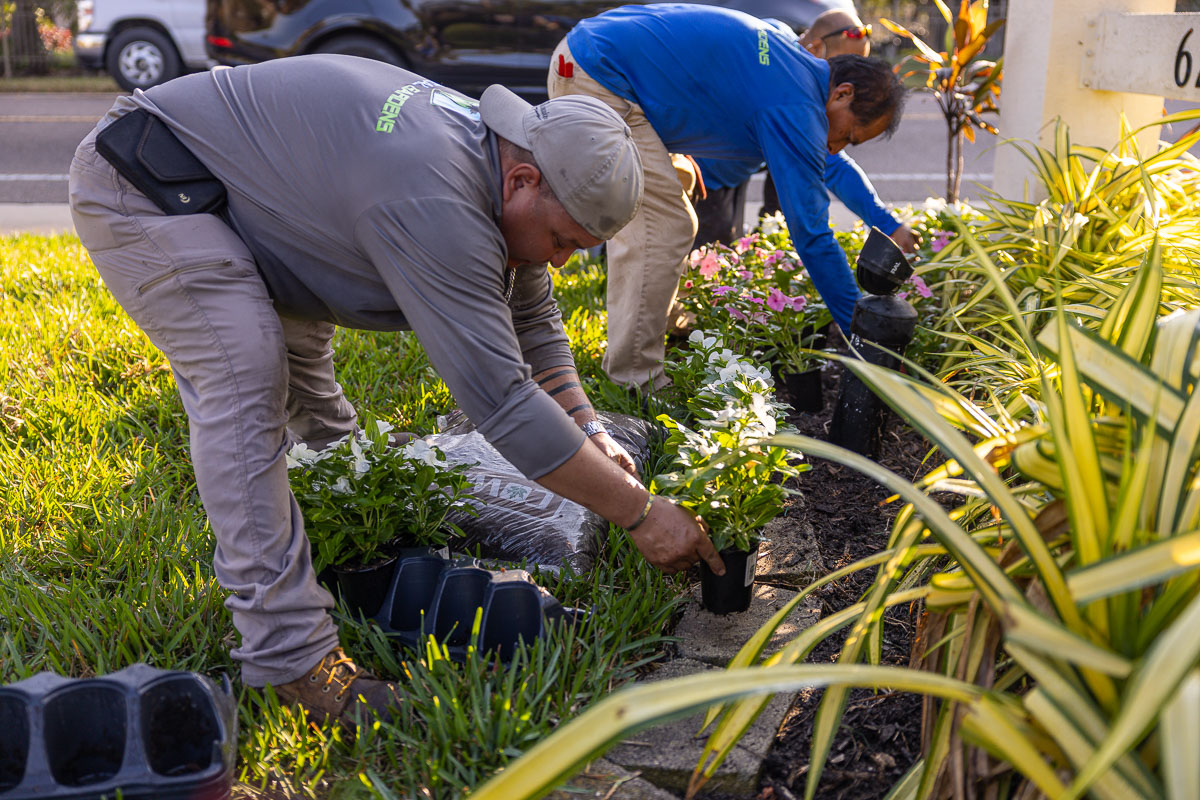 6 Tips for Maintaining Landscaping for Vacation Home Rentals
When renters happily swoop in to spend their vacation in sunny, palm tree-filled Florida, they want a cushy carpet of green grass, bright tropical flowers, and landscaping that looks like a magazine cover.

No pressure, right? And if you don't do it, somebody else will.

Rental property landscaping has to be perfect to be competitive.

What to keep in mind for vacation rental maintenance?
Pretend you're staying there. Here's what you'll notice:
1. Healthy Green Grass
People come to Sarasota to vacation in the winter — and wherever they left, chances are the grass was brown. Or covered with three feet of snow.

They can't wait to go barefoot on a cushy green carpet of thriving green grass.

You don't get that without serious attention to fertilizer.

Just like you, grass needs nutrients to thrive. (If all you've eaten today is a bacon cheeseburger and two candy bars, nobody's judging.)

Here in sandy Sarasota, those nutrients flow right through the well-drained soil, which means vacation home maintenance requires fertilizing more often, with fewer nutrients at a time.

Be sure your landscaping company offers a fertilizing program that meets your hungry lawn's needs, with targeted attention throughout the year.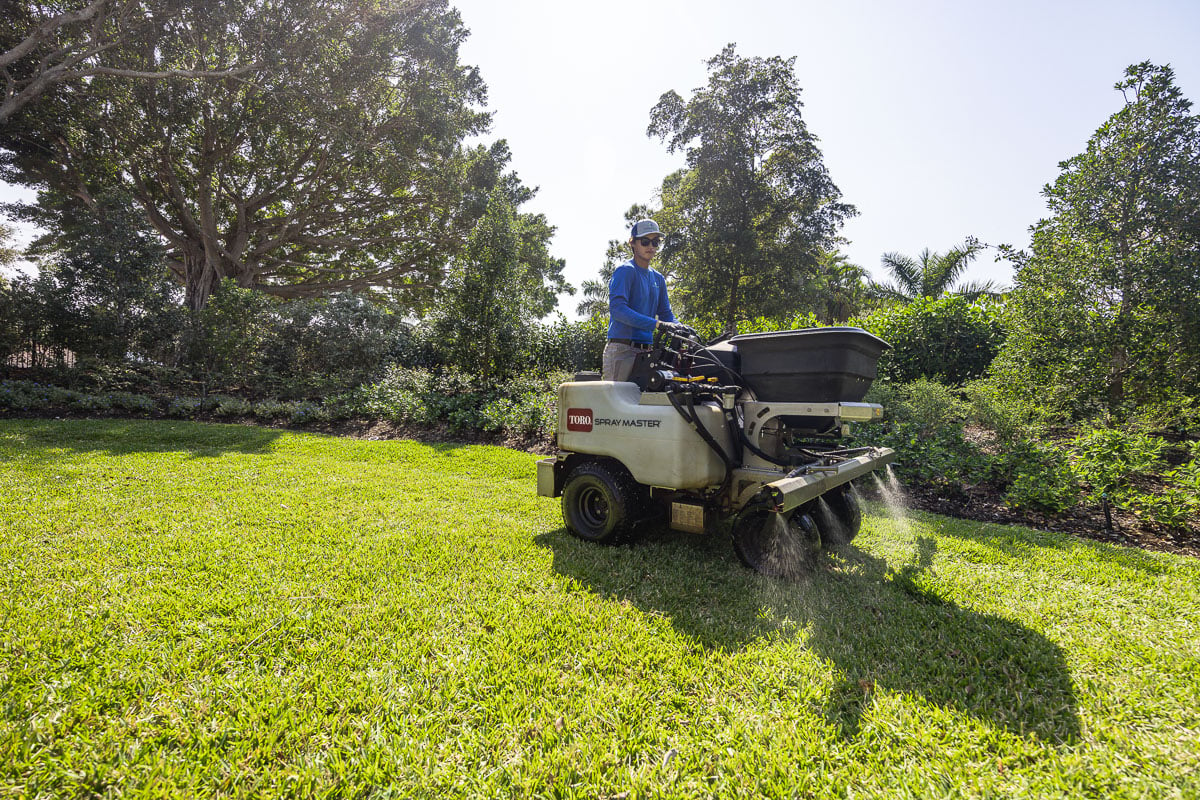 2. Proper Pruning
This sounds boring, right? Who cares about proper pruning? Actually, it's the sort of thing everybody notices — if it's not done right.

By pruning, we don't mean storming in with hedge trimmers roaring, trimming everything in sight. That's how some landscaping companies do it.

Proper pruning for rental property landscaping requires a horticulturist's touch — detailed knowledge of exactly what to prune when, how much to trim off, and when not to prune at all.

Details matter. You need landscaping pros who know when each shrub sets its flower buds so the buds don't get pruned off. No buds, no pretty flowers.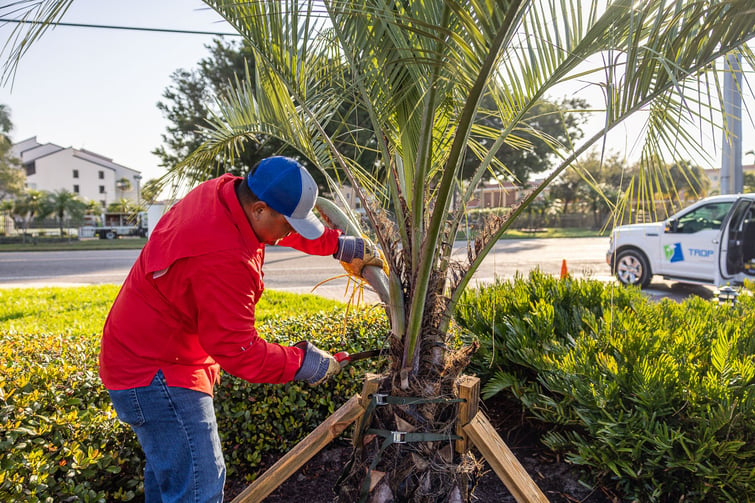 3. Attention to Irrigation
Here in Sarasota, irrigation controllers aren't a "set it and forget it" situation.

Systems need adjusting 6-8 times a year, allowing for rainy periods and finicky temperature changes. Sometimes, that means three times in one month. Who has time to keep track of all that?

We do. Make sure you have a landscaping company that stays on top of it, so your rental property landscaping stays well-watered and healthy.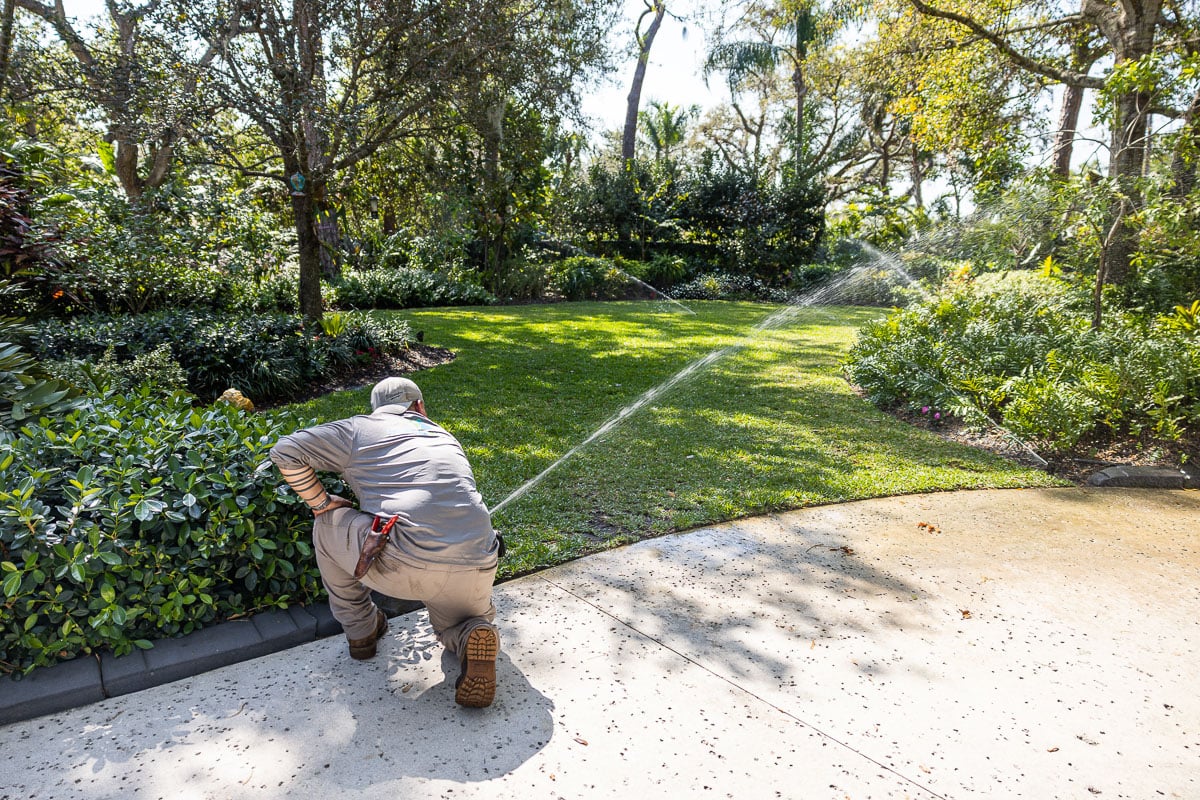 4. Bright, Beautiful Flowers
You need bountiful, colorful flowers for that vacation vibe renters crave.

That means plentiful annuals that always look great. In winter, prime rental season, load up with New Guinea impatiens.

This go-to Florida flower lasts for months. Plant them in November as part of your rental property landscaping and watch them put on their color show right through March.

Choose showy blooms in orange, pink, red, white, or purple, with a tropical look that out-of-staters love.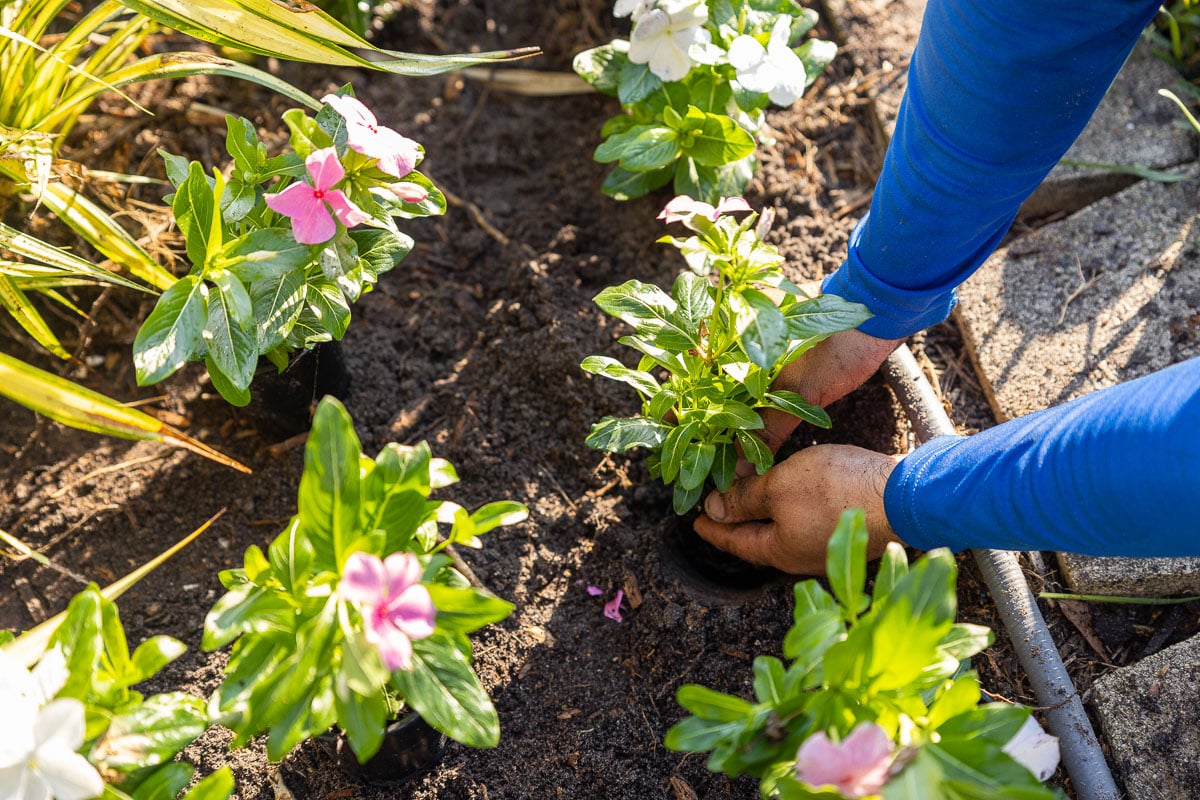 5. Magical Mulch
Yes, fresh mulch looks fantastic, and that's what everybody, including potential renters, notices.

But mulch has behind-the-scenes magic going on, too.
It helps keep weeds from taking over during rainy season when they grow faster than anything else in your rental property landscaping.

Mulch holds moisture in so you don't have to water as much, a plus for vacation rental maintenance.

Shoot for a solid three inches. And don't skimp. Aim for a fresh delivery twice a year, in March, then November, so your mulch always looks — and works — great.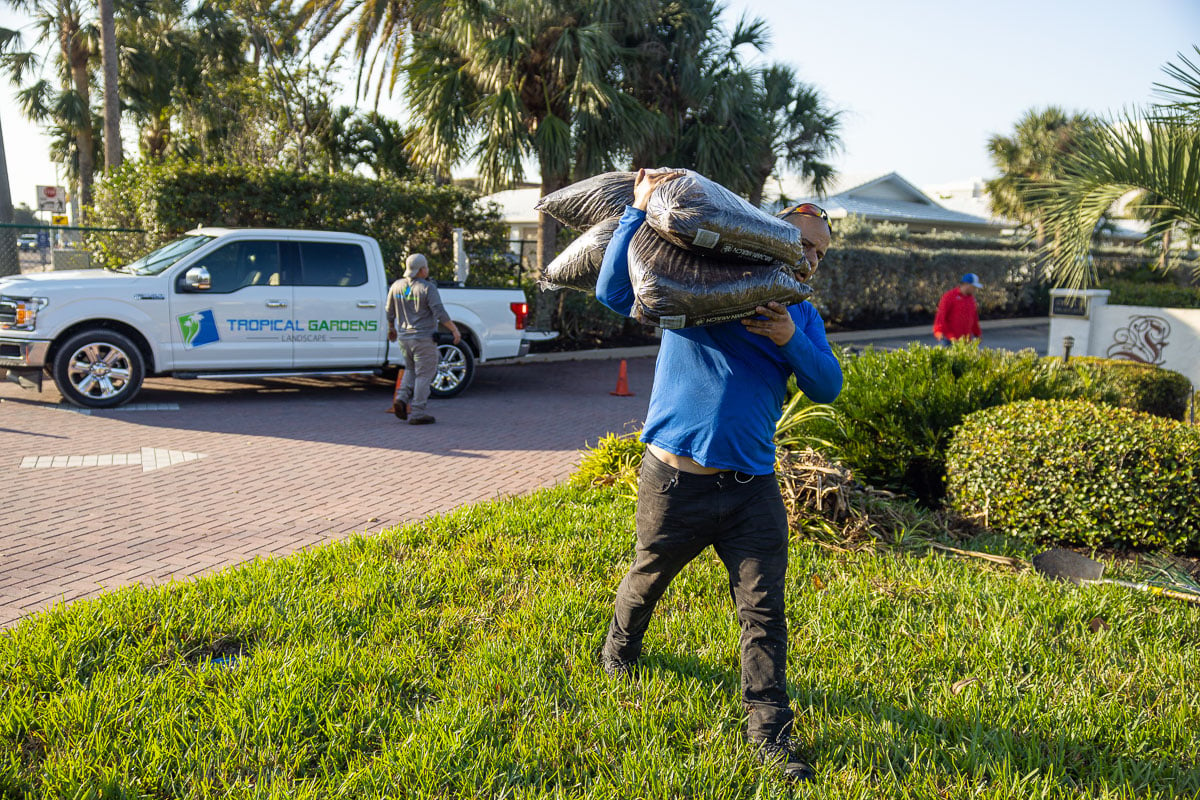 6. Stay on Top of Irrigation Repair
Yes, we already talked about all those controller adjustments. But there's a whole lot more going on out there with your irrigation system. If it's neglected, entire zones might be out. Then, bye, green grass. Bye, pretty plants. So long, potential renters.

Vacation rental maintenance means regular irrigation system inspections, which means peace of mind for you.

You'll know irrigation pros are keeping an eye on things, noticing small signs of potential problems before your valuable rental property landscaping suffers.

Some visits, everything is running great. Maybe the controller just needs adjusting. Other times, we might discover sprinkler heads that need to be adjusted or replaced. Or a zone that won't turn on.

Regular irrigation maintenance keeps the water flowing for healthy, thriving landscaping renters expect.
Need Rental Property Landscaping? Talk to Us
Why shouldn't your rental property landscaping be an Instagram star? It totally should be.
And if you are wondering who we'd recommend for a luxury vacation rental, that would be The Cottages on the Key of course!

Let's get started. We'll help you figure it all out.
Give us a call or fill out our form today! Our team of Sarasota designers can't wait to design the perfect outdoor haven for your backyard or vacation rental property.