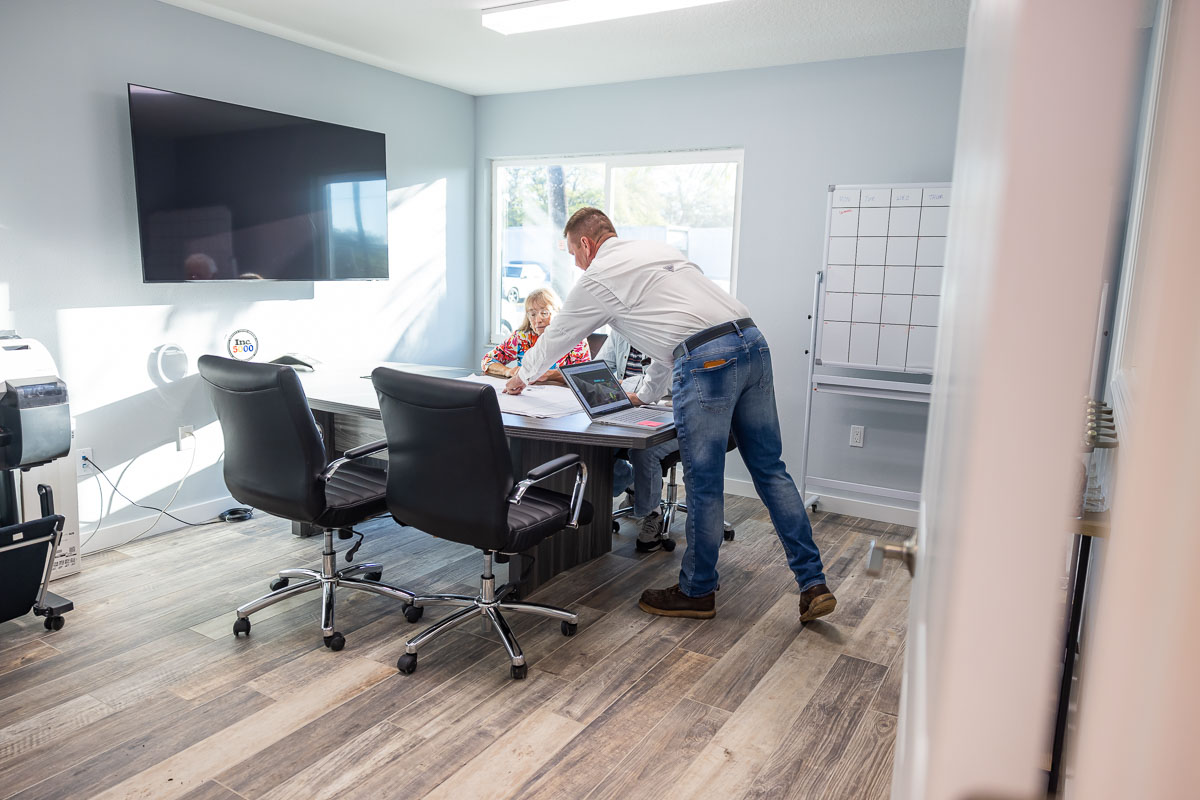 What Happens During the Landscape Design Process?
The transformation that happens with new landscaping is often so magical, it's almost as if mystical landscape design fairies swooped in with sparkling dust and magic wands.

That would be cool, right?

The actual landscape design process is more about lots of measuring, years of plant knowledge, gobs of questions and some impressive technology.

It's still pretty cool. Let's walk through it.
We'll Ring Your Doorbell
That's right, we meet with you first at your place. It makes sense, right? We want to see your yard, take a stroll, check out the possibilities, chat about your landscape design hopes and dreams.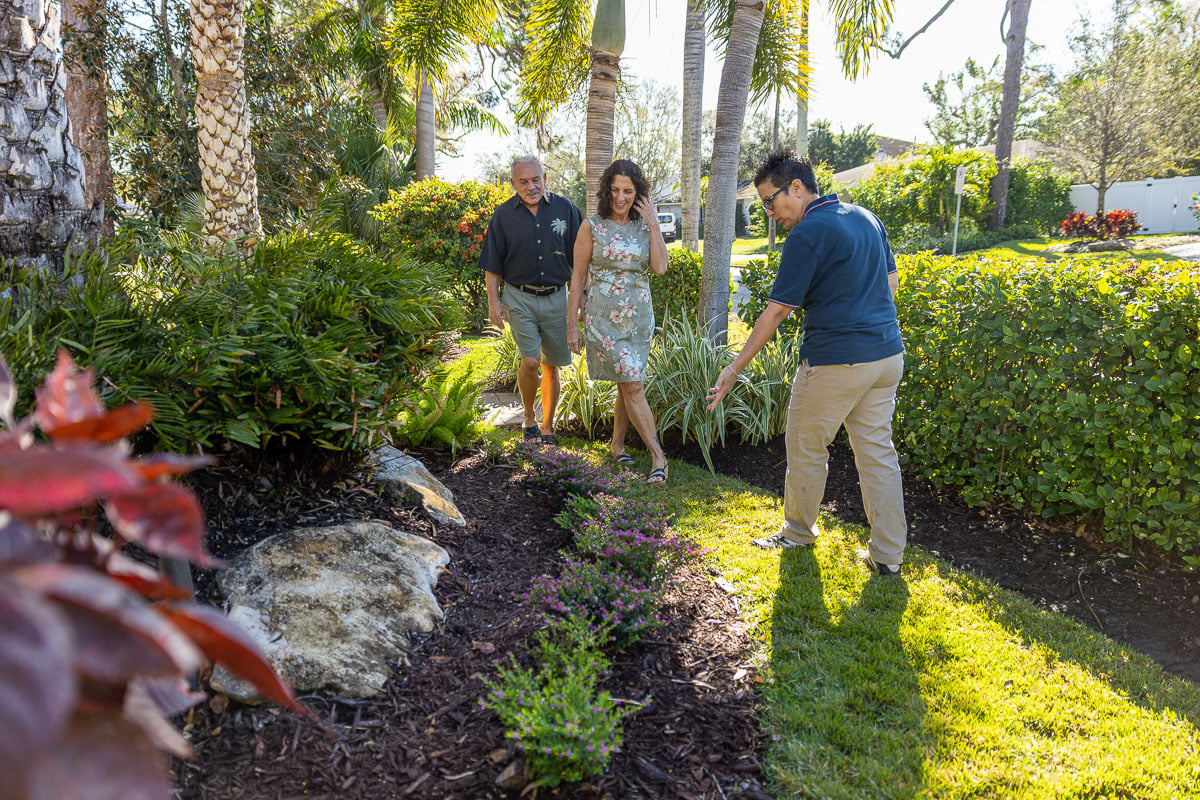 We'll take some measurements and check out the lighting conditions in your Sarasota yard.

Here's where you can hand over all those ideas you jotted down, or share your Pinterest board, or use a wheelbarrow to unload all the garden magazine pages you've been saving. We love all that stuff.
Expect a Lot of Questions
Time to get detailed about your residential landscape design expectations.

How will you be living your life out there? Are you hoping for a patio? A pergola? A tiki hut?

Are you already planning monthly neighborhood parties where your baked crab dip will be talked about for months? (In a good way, hopefully.) Or will this landscape design be a blissful secluded retreat, for morning yoga and evening wine tasting? (Or evening yoga and morning wine tasting. You do you.)

Are kids and dogs part of the rollicking scene? Or just the birds and butterflies you hope to attract with lush tropical plants?

Your lifestyle offers big clues to designing a landscape perfect for your needs.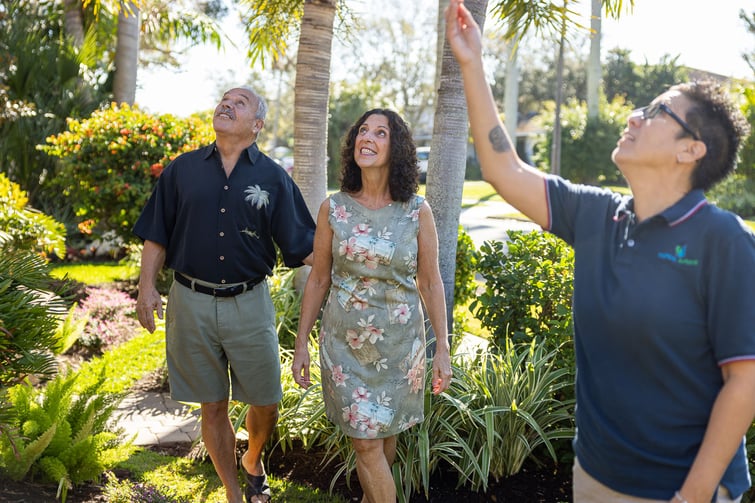 After this initial meeting we'll email you a summary of what we discussed, and we'll add all your thoughts and photos to a file for reference as we work on your landscape design.
Next: We Get to Work on Your Cool Landscape Design
Our landscape design team will produce high-quality drawings or 3D renderings, complete with plant lists, stone and hardscape selections, and a detailed proposal.

You'll be able to picture your new tropical plants and outdoor living spaces before the first shovel breaks ground.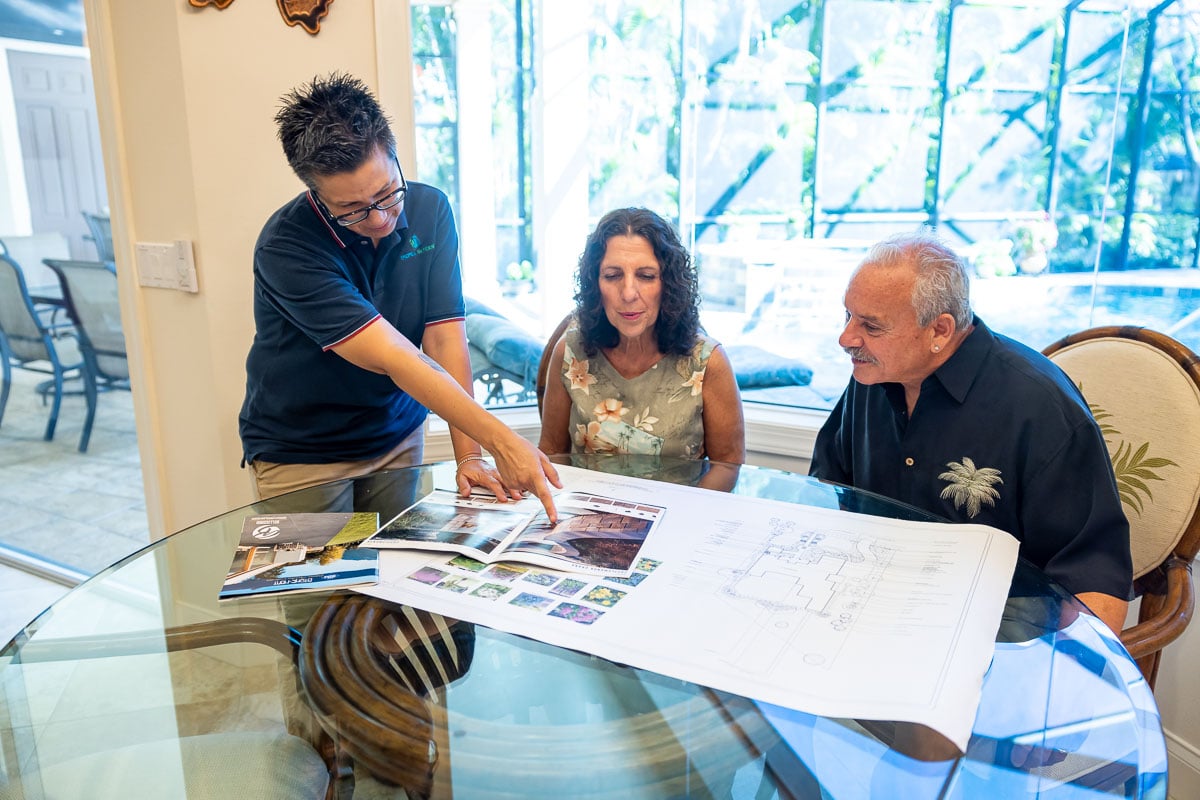 Patience, Please: The Landscape Design Process Takes Time
Landscape designers aren't just scribbling circles and squares on paper. Each individual element of your landscape design has to be scaled exactly right, taking into consideration how big each plant will be at maturity — not when it's planted.

Designers are considering a host of details, from plant colors and textures to lighting conditions to spacing.

Estimating the cost of your project is painstaking, too, checking current prices of everything from plants to hardscape materials to labor.

We basically walk ourselves through the entire job before we end up with the quote for your project.

Many hours go into your landscape design plan, reflecting years of education and experience, which is why there's a fee connected to this portion of the landscape design process.
Yippee, the Landscape Plan Arrives!
Once your plan is complete, we'll email it to you, but a heads up that you won't love trying to look at it on your computer screen.

We can print out the plan on a big 24 -by 36-inch sheet and bring it to your home so we can stroll your property together and walk through each element. If something's not quite right, now's the time to change it.

When everything looks good and you approve the plan, your landscape design heads to our production teams as they prepare to get your new landscape renovation underway.

It starts to move fast. We order your plants and materials right away. You can't wait to get started, and neither can we!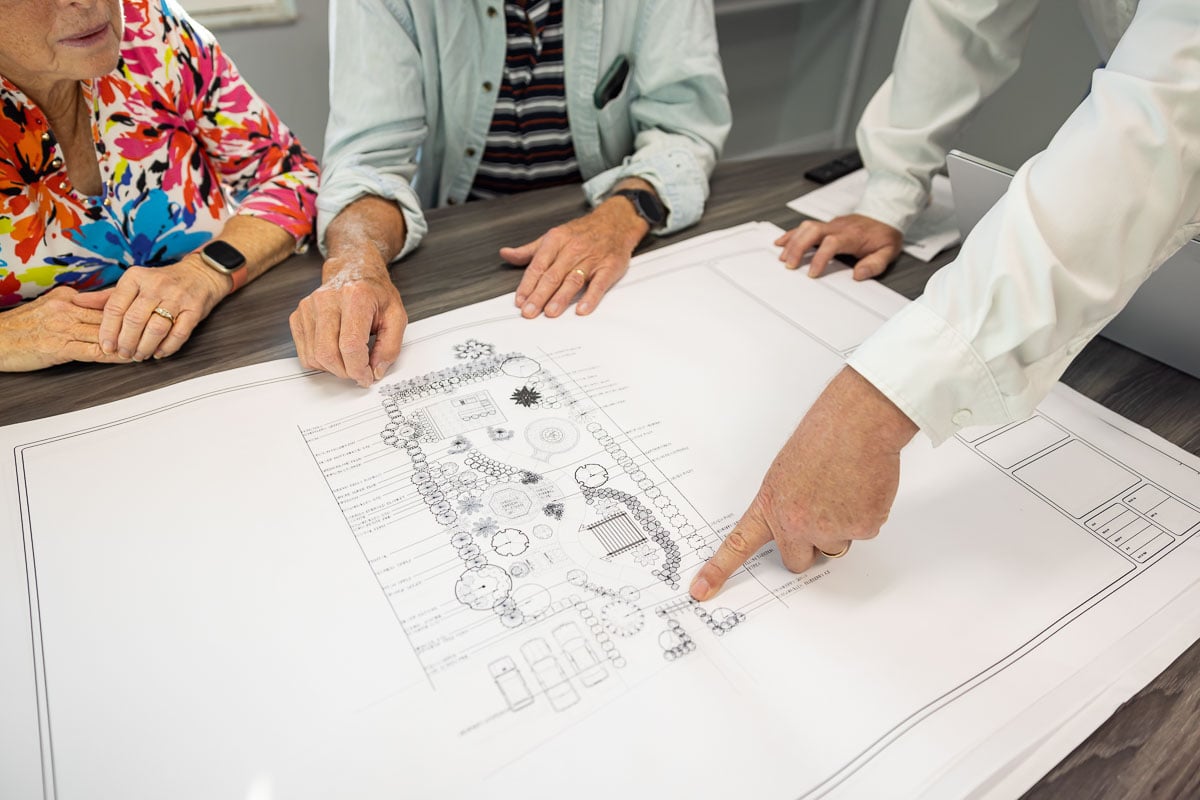 Ready for Your Exciting Sarasota Landscape Design? Talk to Us
Suddenly, this seems real, right?

You bet. Let's get started. We'll help you figure it all out.
Give us a call or fill out our form today! Our team of Sarasota designers can't wait to design the perfect outdoor haven for your backyard or vacation rental property.