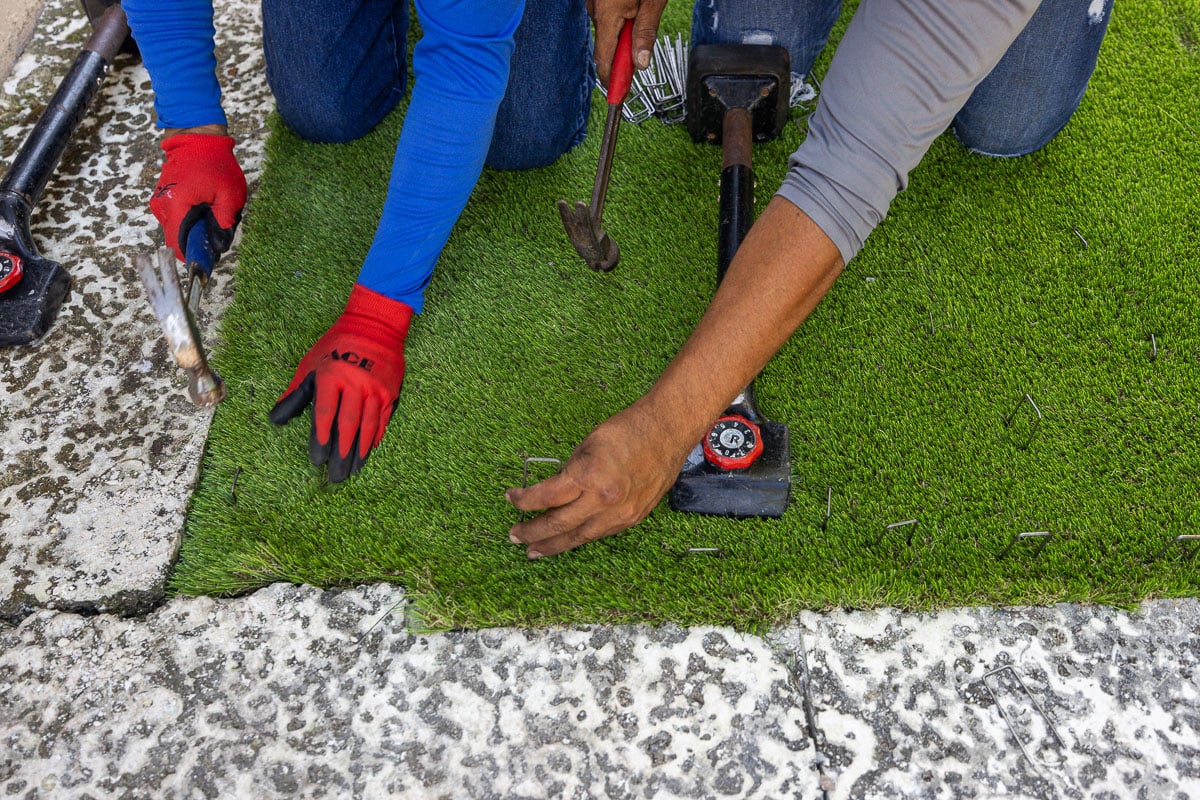 3 Ways to Utilize Artificial Turf on Your Property
Artificial turf comes with so many benefits, the biggest one being that it requires little to no maintenance. If you want to say goodbye to lawn care and maintenance for good, replacing your whole lawn with artificial turf could be the right option for you! However, there are other ways to take advantage of the benefits that artificial turf offers without replacing your whole yard. You could use artificial turf strictly for design by installing it as an accent piece in between pavers for your walkways, patio, and driveway. You could also use it in your kids' play area, as it offers a lot of safety benefits. No matter which option you choose, you won't regret it!
---
1. Use artificial turf across your whole lawn!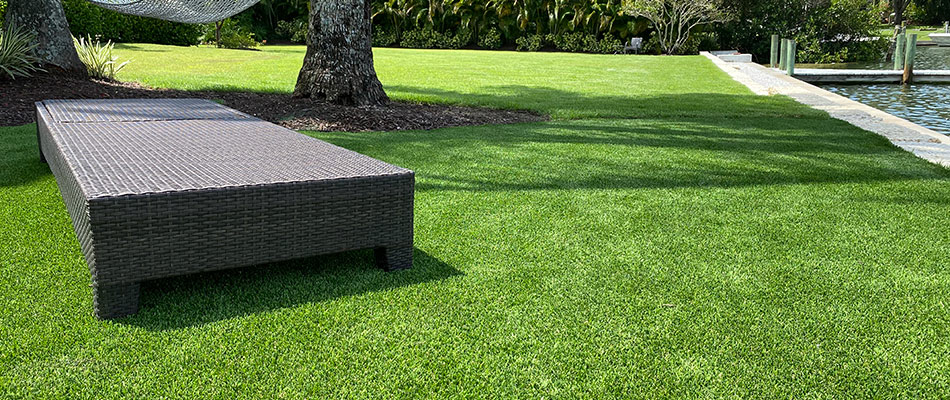 The greatest way to reap all of the benefits from artificial turf is to use it across your whole lawn! If you're somebody who wants a pristine yard but doesn't want to put in the time or effort to help it stay that way, artificial turf will be your best friend.
By replacing your grass with artificial turf, your lawn will look groomed at all times with little to no effort! You'll be able to pack away your lawn mower for good. Additionally, you'll no longer have to stand in front of the shelves at your local lawn care store wondering which weed control and fertilizer products will work best for your grass. The only maintenance required for artificial turf is occasionally removing debris, rinsing, and brushing the bristles in high-traffic areas. That's it! You can take the time previously dedicated to lawn care and use it to do something you love instead, all while enjoying the look of a perfectly manicured lawn.
---
2. Install artificial turf where your kids play.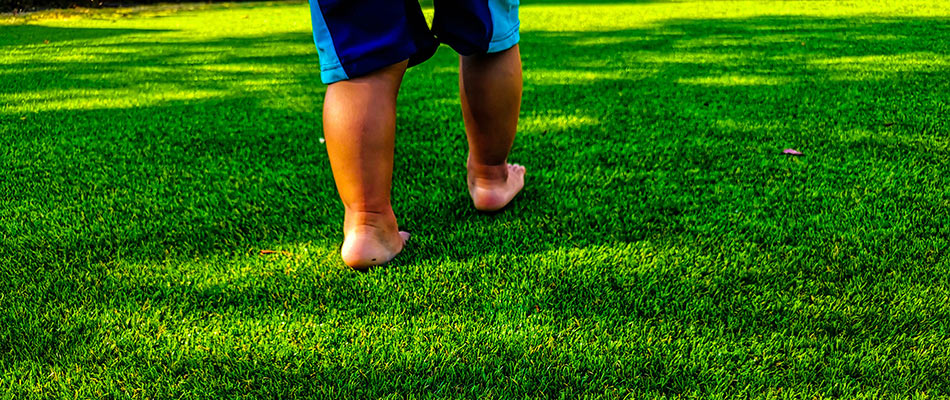 If your kids have a dedicated play area in your yard, consider installing artificial turf in that spot. Your kids' safety is the highest priority, and artificial turf can give you peace of mind. Artificial turf will:
Provide shock absorption and fall protection when installed with the correct padding.
Minimize allergy symptoms for children who are intolerant to real grass.
Cut down on turf burn injuries.
Minimize the chances of your children getting bit by insects that love to hide in natural grass.
Play areas are high-traffic areas. Installing artificial turf will ensure that your lawn won't become a victim of soil compaction.
---
3. Use artificial turf as a design element for your patio, walkway, and driveway.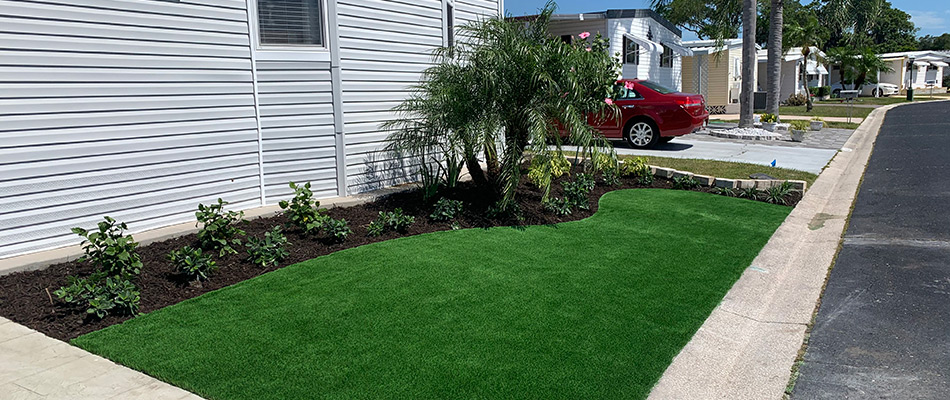 Not only does artificial turf offer a lot of functional benefits, but it is also great for designing patios, walkways, and driveways! Many property owners use artificial turf to create an eye-popping design. Just install it in between each paver to create a contrasting look. It would be hard to create this design with natural grass because you would have to keep up with the maintenance to ensure your patio, walkway, and/or driveway always looks neat and manicured. By using artificial turf, your hardscapes will look great at all times with no maintenance!
---
Spend less time maintaining your lawn! Call us to schedule our artificial turf installation service.
Natural lawns take a lot of time, patience, and money to keep them looking great at all times. Why not enjoy your free time doing things you love, instead? Artificial turf guarantees that your lawn will remain perfectly manicured without you having to break out the lawn mower every weekend.
Our team has been installing artificial turf in Sarasota, Siesta Key, Longboat Key, Lido Key, and nearby areas in Florida since 2007. If you're ready to schedule our artificial turf installation service, give us a call today at (941) 993-2442!